"Tall Tales"-Guide – "Rache der Morningstar" – "Revenge of the Morningstar"
Geschrieben von Nico Trendelkamp am 15.05.2019 um 14:08 Uhr.
Nachdem ihr das Geheimnis der Morningstar teilweise offengelegt habt, geht es nun in die zweite Runde. Ihr rächt die Crew.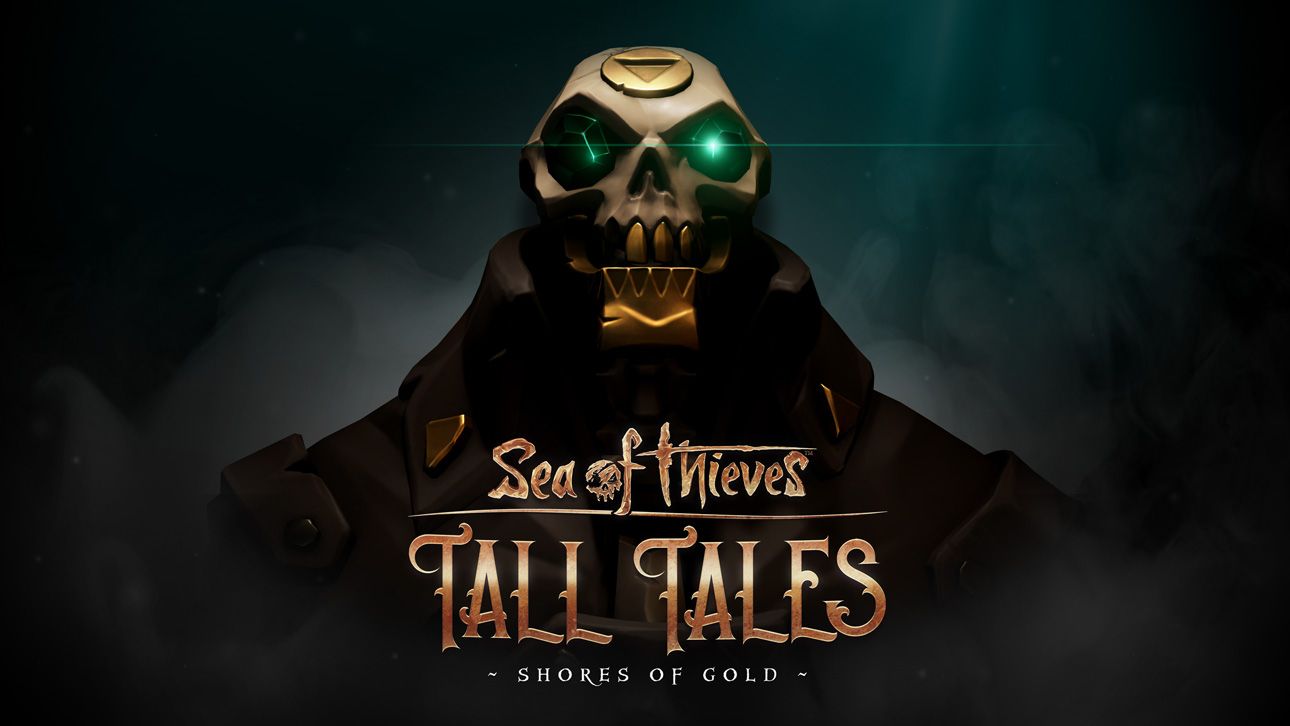 Alle Lösungen zu den anderen Geschichten aus "Tall Tales: Shores of Gold" findet ihr wie immer hier. Steht ihr also vor einer Aufgabenstellung, die euch Kopfzerbrechen bereitet, dürften damit alle Fragen geklärt werden:
"Rache der Morningstar" – "Revenge of the Morningstar"
Ein Hinweis vorweg: Wenn ihr die Handlung von "Rache der Morningstar" beginnt, plant ein wenig mehr Zeit ein, denn dieses Mal wird viel gesegelt. Startpunkt der Reise ist der Dagger Tooth Außenposten. Begebt euch zu Sandra, der Schiffsbauerin, und klickt auf das Buch neben ihr. Sobald ihr euch durch die Notizen gekämpft habt, steht euer nächstes Ziel fest: Boulder Cay.
Dort landet ihr am besten an der Südseite der Insel, denn das ist die Stelle, an der ihr zum Schiffswrack tauchen müsst. Unter Wasser findet ihr drei weitere Notizen, die euch zeigen, wo eine Truhe zu finden ist. Glücklicherweise befindet sich diese ebenfalls auf Boulder Cay und zwar im Südwesten zwischen einer Palme und einigen Felsen.
In der Truhe findet ihr jedoch keinen Schatz, sondern das komplette Outfit der Morningstar-Crew. Zieht euch auf eurem Schiff komplett (Hut, Gürtel, Jacke/Kleid, Handschuhe und Augenklappe) um und sprecht in voller Montur mit der Barfrau Tracy am Sanctuary Außenposten. Nutzt alle Fragemöglichkeiten und sie erzählt euch etwas über die Graymarrow-Bande auf Cannon Cove. Danach solltet ihr noch mit Tyler im Ausrüstungsladen reden, der etwas verklausuliert über The Sunken Grove spricht.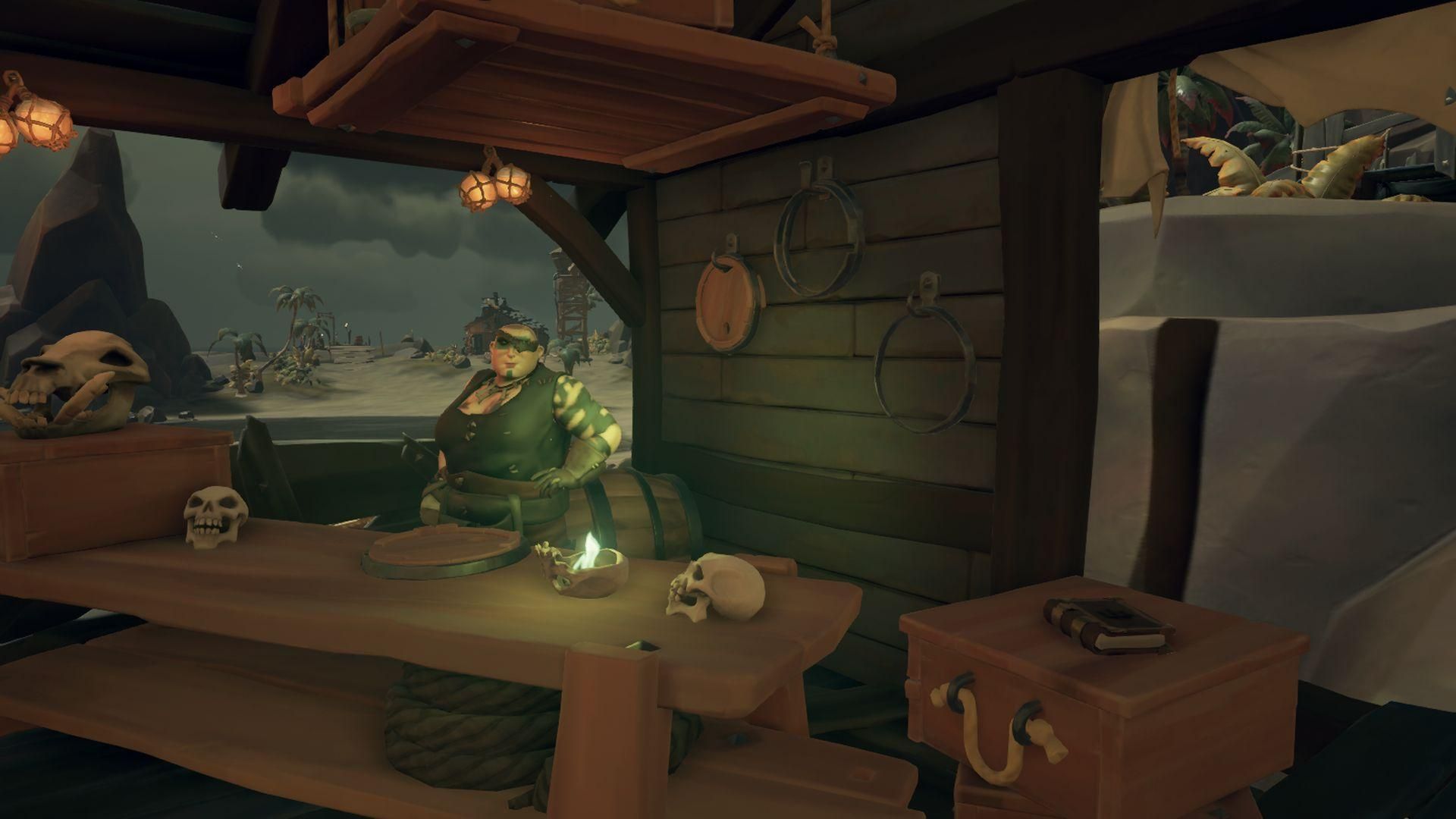 Sandra, die Schiffsbauerin hält das Buch für euch bereit.
Der nächste Reisepunkt sollte jedoch erst einmal Cannon Cove sein. Auf der Insel müsst ihr Captain Gripper vernichten. Wie schon in anderen Abschnitten der Kampagne merkt ihr, dass ihr euch dem fiesen Skelett nähert, sobald ihr Gequassel der fleischlosen Piraten hört. Zeigt ihm, wo der Pirat die Augenklappe hat und sammelt nach seiner Vernichtung weitere Buchseiten auf.
Die Buchseiten enthalten die Befehle von Graymarrow, allerdings in verschlüsselter Form. Auf der letzen Seite im Buch befinden sich die Übersetzungen für die Chiffren. Das ist nicht sonderlich schwierig, erfordert aber einen Moment der Geduld. Um den Schädel von Captain Douglas auszugraben, müsst ihr in der Bucht von Cannon Cove direkt neben dem Ruderboot buddeln. Das ist allerdings nur eine Lösungsmöglichkeit.
Mit dem Schädel bewaffnet geht es nun nach The Sunken Grove, wie ihr von Tyler erfahren habt. Auf der kleinen Insel in The Wilds trefft ihr Captain Shaw, der nach seiner Vernichtung weitere Befehle von Graymarrow hinterlässt. Wieder müsst ihr die Botschaft entschlüsseln und als eine mögliche Lösung am westlichen Strand bei der Feuerstelle graben, um ein weiteres Artefakt zu bergen.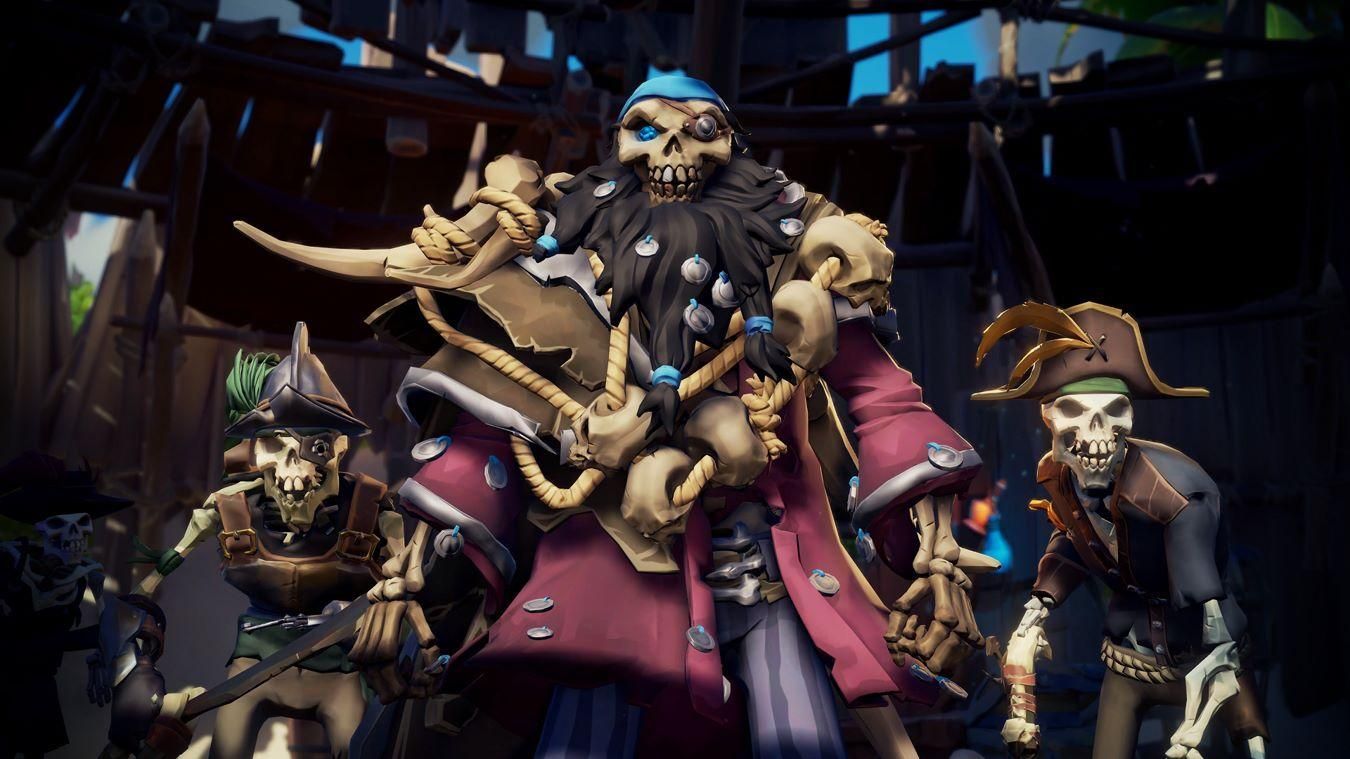 Macht euch auf einen harten Kampf gegen Graymarrow gefasst.
Nun solltet ihr noch einmal alle eure Notizen checken. Nachdem ihr beide Befehle aufgesammelt habt, dürften euch zwei Sätze auffallen, die jeweils eine Zahl und einen Buchstaben beinhalten. Setzt ihr die beiden zusammen, erhaltet ihr das Planquadrat, auf dem sich euer nächstes Reiseziel befindet. Im Detail können das folgende Inseln sein:
Marauder's Arch

Lone Cove

Wanderer's Refuge

Old Faithful Isle

The Crooked Masts

Kraken's Fall
Sucht auf den jeweiligen Eilanden nach einem Altar und platziert beide Artefakte darauf. Das beschwört Graymarrow, den zweiten Boss im Spiel. Er kann genau wie Captain Briggsy weitere Skelette erscheinen lassen, sich teleportieren und euch zurückstoßen. Nachdem ihr ihn besiegt habt, lässt er einen weiteren Schleierbann-Stein fallen. Diesen bringt ihr zu Sandra auf dem Dagger Tooth Außenposten und ihr habt die vorletzte Geschichte beendet.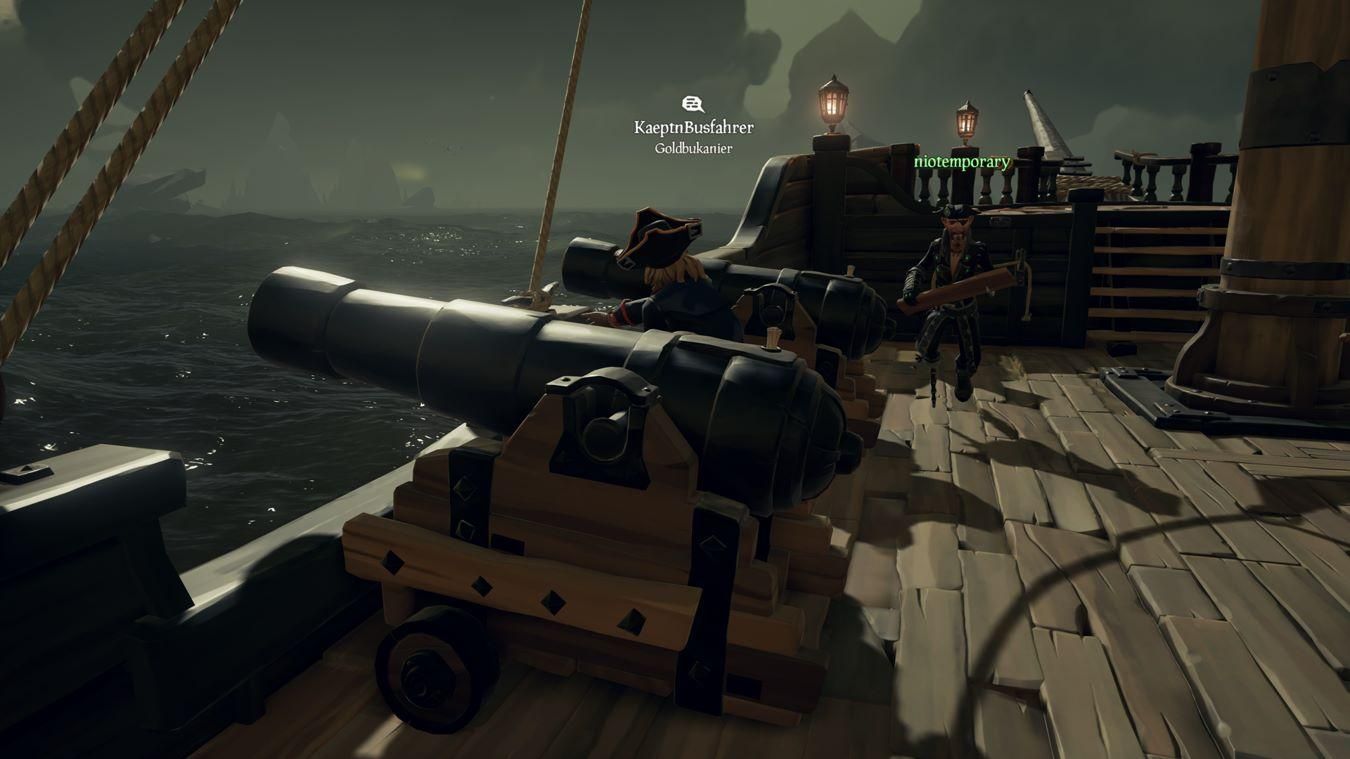 Zusammen segelt es sich besser als allein.
Mehr Informationen in den Tagebüchern
Die fünf Tagebuchseiten der Geschichte sind dieses Mal dort zu finden:
Marauders's Arch (auf der Spitze bei der Kanone im Westen)
Boulder Cay (an der Westseite in einer kaputten Kiste)
Cannon Cove (bei der südlichen Klippe hinter einigen Fässern)
The Sunken Grove (im Nordosten beim Feuer an der Palme)
Santuary Außenposten (in der Taverne bei den Kisten)