Diablo 3 – Eternal Collection: Release für Switch – Alle Infos
Geschrieben am 02.11.2018 um 09:00 Uhr.
Die Diablo 3: Eternal Collection lässt euch auf der Switch Monster schnetzeln und Items sammeln. Wir haben alle Infos.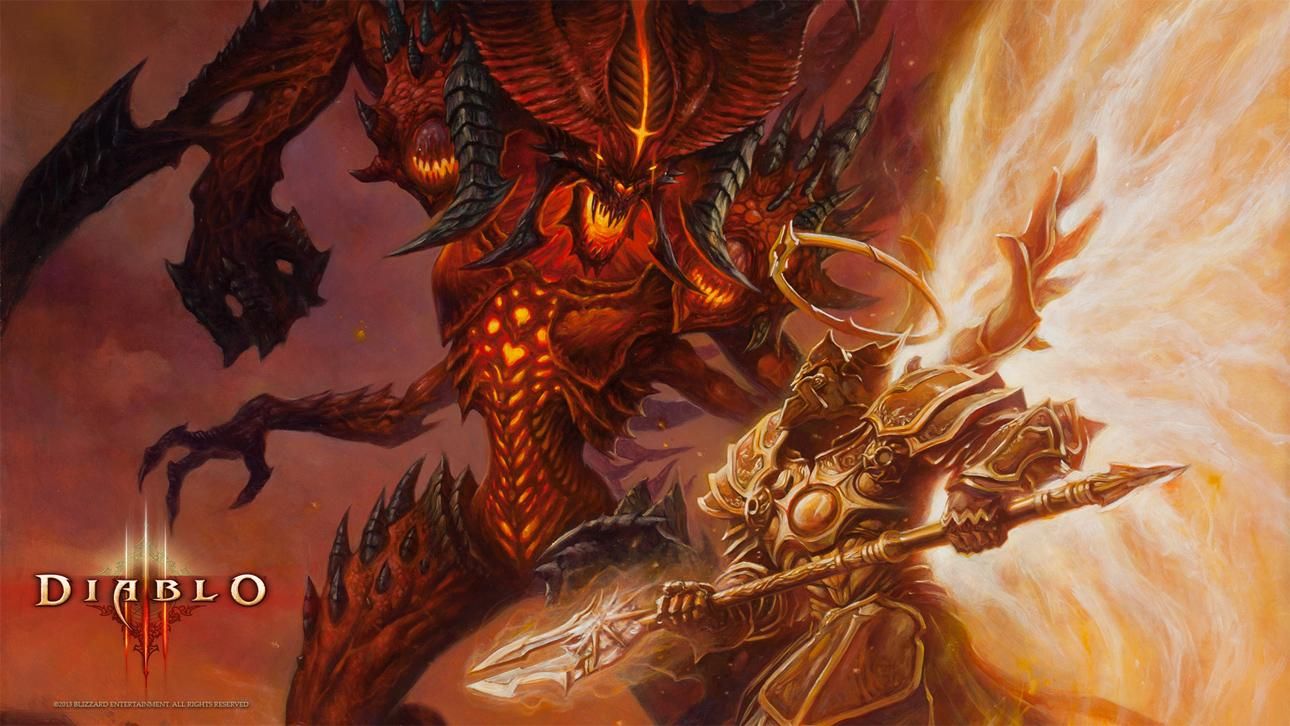 Diablo 3 ist erschienen. "Ja, vor sechs Jahren", mag jemand von euch entgegnen. Und das stimmt: Eigentlich ist Diablo 3 längst ein alter Hut, die Fans der Reihe fiebern schon einem vierten Teil entgegen, der scheinbar bei Blizzard in Arbeit ist, aber leider nicht auf der BlizzCon am Wochenende angekündigt wird. Doch heute hat eine neue Version von Diablo 3 den Markt betreten. Die sogenannte Eternal Collection, die bereits im Sommer für PS4 und Xbox One erschienen ist, gibt es ab heute auch für die Nintendo Switch. Alles, was ihr dazu wissen müsst, fassen wir in den folgenden Zeilen zusammen.
Worum geht es?
Solltet ihr tatsächlich noch nie etwas von Diablo 3 gehört haben (Frage: Wie habt ihr das geschafft?), hier ein paar grundlegende Infos zum Spiel: Diablo 3 ist ein klassisches Hack and Slay. Ihr schlachtet Massen von Monstern ab, seid stets auf der Jagd nach nächstbesseren Waffen und Rüstungsteilen und levelt euren Charakter auf, damit der stärker wird und neue Fähigkeiten erlernt. Das Gameplay ist eigentlich recht simpel, doch die vielen Möglichkeiten, seinen Helden auszurüsten und dessen Skills zu modifizieren, schaffen ausreichend Spieltiefe. Ihr könnt die Kampagne, die in mehrere Akte unterteilt ist, alleine oder im Koop mit Freunden durchspielen. Und wenn ihr die Story abgeschlossen habt, ist das Spiel noch lange nicht vorbei. Dann schnetzelt ihr euch erneut durch die Kampagne und spielt auf einem höheren Schwierigkeitsgrad oder stürzt euch in den Abenteuermodus und besucht die Schauplätze, auf die ihr gerade Lust habt.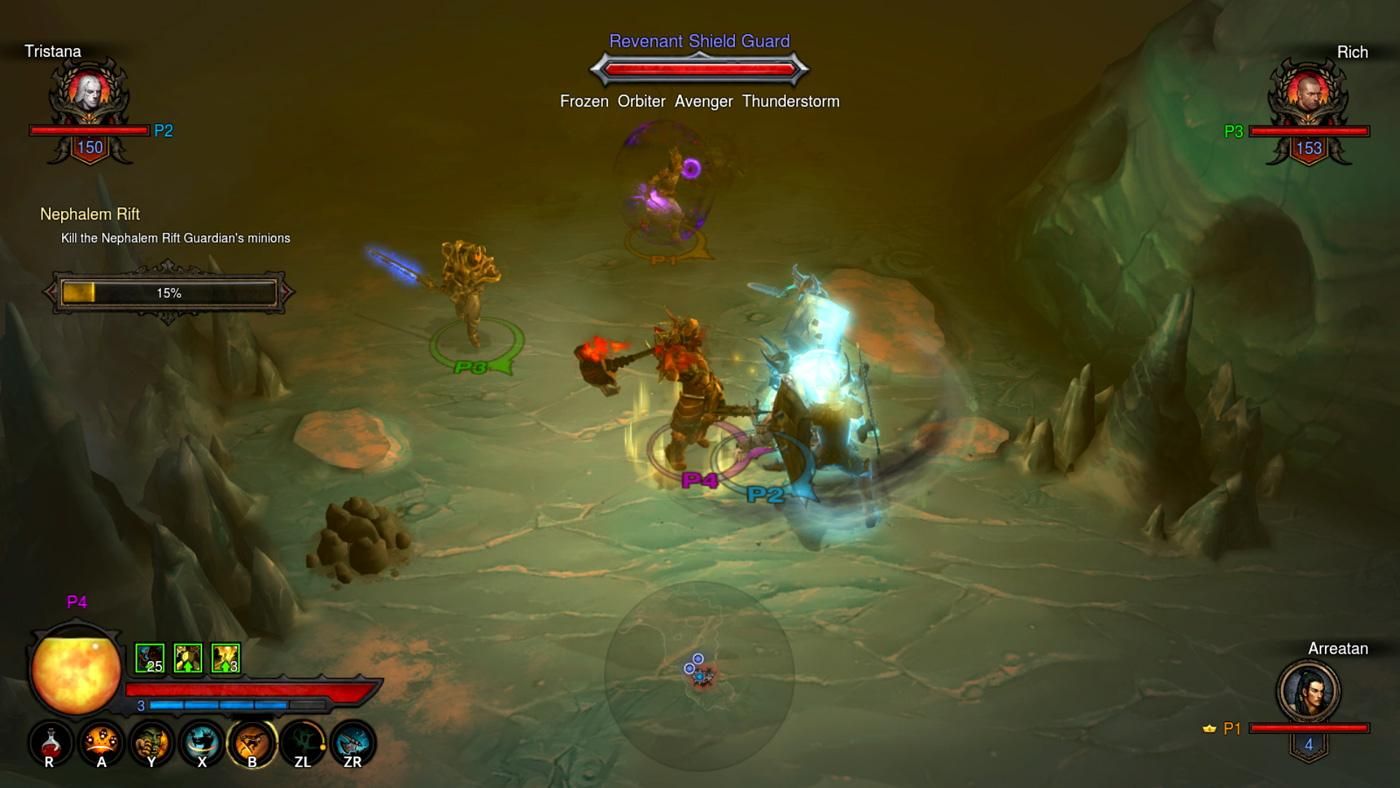 Wie es in dem Genre Tradition hat, verfolgt ihr auch in Diablo 3 das Geschehen aus der isometrischen Perspektive.
Die Geschichte von Diablo 3 spielt 20 Jahre nach den Ereignissen des Vorgängers. Sie beginnt damit, dass ein Meteorit in der Stadt Neu-Tristram einschlägt, woraufhin Deckard Cain, der letzte Überlebende des alten Horadrim-Ordens, verschwindet. Seine Nichte Leah bittet euch, ihr dabei zu helfen, ihren Onkel zu suchen – was euch in den Kampf gegen die Mächte der Hölle führt.

Die Diablo 3: Eternal Collection für die Switch bietet das komplette Paket. Sie umfasst das Hauptspiel, die Erweiterung "Reaper of Souls" und den DLC "Rückkehr des Totenbeschwörers", der im Wesentlichen nur die Klasse des namensgebenden Necromancers hinzufügt. Dazu gesellen sich noch neue Exklusivinhalte, die an The Legend of Zelda angelehnt sind: das Huhn Cucco als Haustier, einen Portraitrahmen im Triforce-Design und ein Transmogrifikationssset, mit dem ihr euren Helden wie Ganondorf aussehen lasst. Wer Diablo 3 auf der Switch im Multiplayer spielen möchte, hat drei Optionen: Ihr könnt online zocken (vorausgesetzt, ihr zahlt für Nintendo Switch Online), lokal im Splitscreen oder bis zu vier Switches drahtlos miteinander verbinden.
Wer hat's gemacht?
Die Entwicklung von Diablo 3 für die Switch hat Blizzard natürlich nicht in die Hände eines anderen Studios gegeben. Die Kalifornier machen eben alles selbst. Blizzard ist einer der hochangesehensten Entwickler der Welt. Mit WarCraft, StarCraft und Diablo hat er drei der größten PC-Marken zur Welt gebracht. Mit World of WarCraft eroberte man den MMO-Markt und setzte sich für Jahre an die Spitze des Genres. In den vergangenen Jahren etablierte Blizzard einige neue Marken und betrat Free-to-Play-Pfade: Hearthstone wurde zum König der Sammelkartenspiele und mit Heroes of the Storm brachte das Unternehmen ein eigenes MOBA mit bekannten Charakteren aus StarCraft, WarCraft und Diablo auf den Markt. Das jüngste Blizzard-Spiel ist der Ego-Shooter Overwatch, der ebenfalls enorm erfolgreich ist.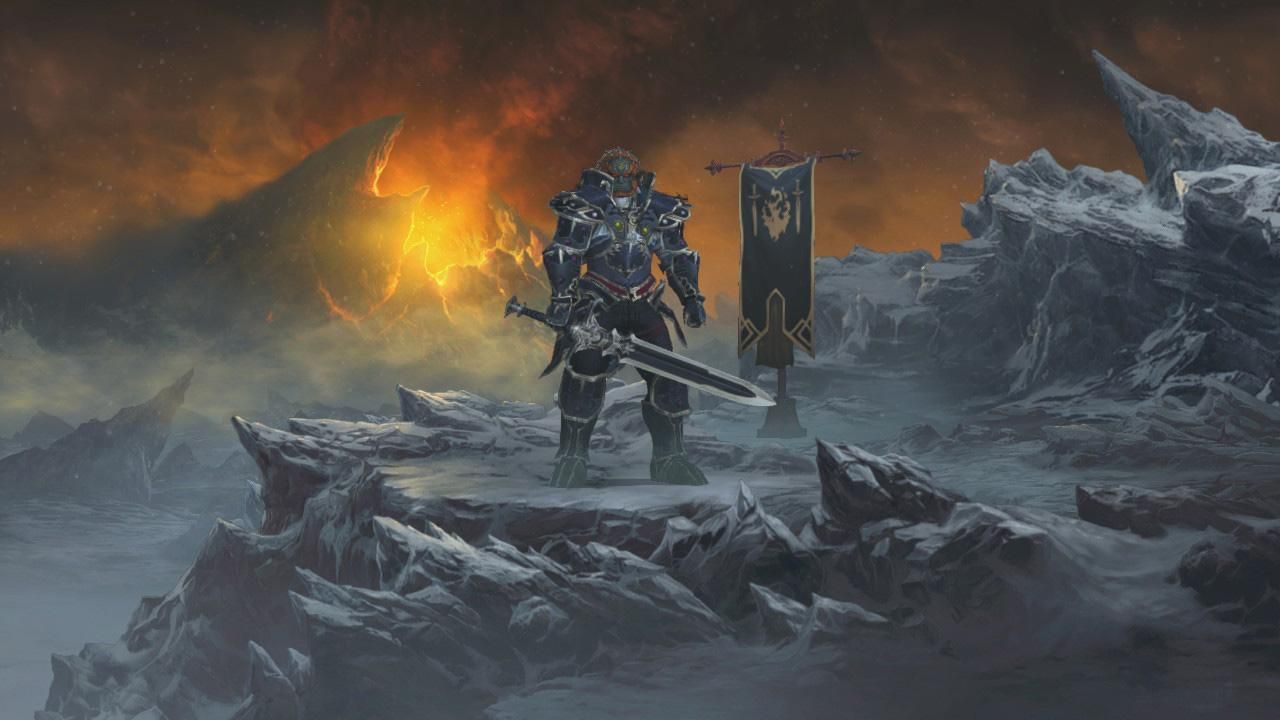 Nur auf der Switch dürft ihr als Ganondorf durch die Dungeons hechten.
An wen richtet sich Diablo 3: Eternal Collection?
Ihr habt Diablo 3 noch nie gespielt, obwohl ihr was mit Action-Rollenspielen anfangen könnt? Dann solltet ihr diesen Toptitel unbedingt nachholen. Ob ihr das allerdings auf der Switch macht, steht auf einem anderen Blatt Papier. Den Reviews nach zu urteilen ist Blizzard eine großartige Portierung gelungen. Zudem habt ihr nur auf der Switch die Möglichkeit, Diablo 3 auf komfortable Art unterwegs zu spielen. 

Doch letztendlich solltet ihr das Spiel auf der Plattform zocken, auf der ihr mit Freunden gemeinsam auf Item-Jagd gehen könnt. Diablo 3 macht zwar auch im Solomodus Spaß, aber im Herzen ist es ein Koop-Spiel. Und wenn ihr auf der Switch niemanden habt, der mit euch zockt, dann solltet ihr es euch ganz genau überlegen, ob ihr auf der Nintendo-Konsole oder nicht doch einer anderen Plattform Monster schnetzeln wollt – zumal Diablo 3 sowohl auf dem PC als auch der PS4 und Xbox One nicht mehr zum Vollpreis verkauft wird. Die Switch-Fassung des Rollenspiels jedoch kostet circa 60 Euro. Habt ihr den Titel bereits in einer der anderen Versionen rauf und runter gespielt, lohnt sich die Switch-Variante wirklich nur dann, wenn ihr sie viel unterwegs spielen würdet. Ob euch das allein den Vollpreis wert ist, müsst ihr selbst wissen.