UPDATE: Borderlands 3 und noch ein Spiel von Gearbox angedeutet
Geschrieben am 14.03.2019 um 14:04 Uhr.
Nun sind wir uns sicher: Gearbox kündigt diesen Monat Borderlands 3 offiziell an - und mindestens ein weiteres Spiel.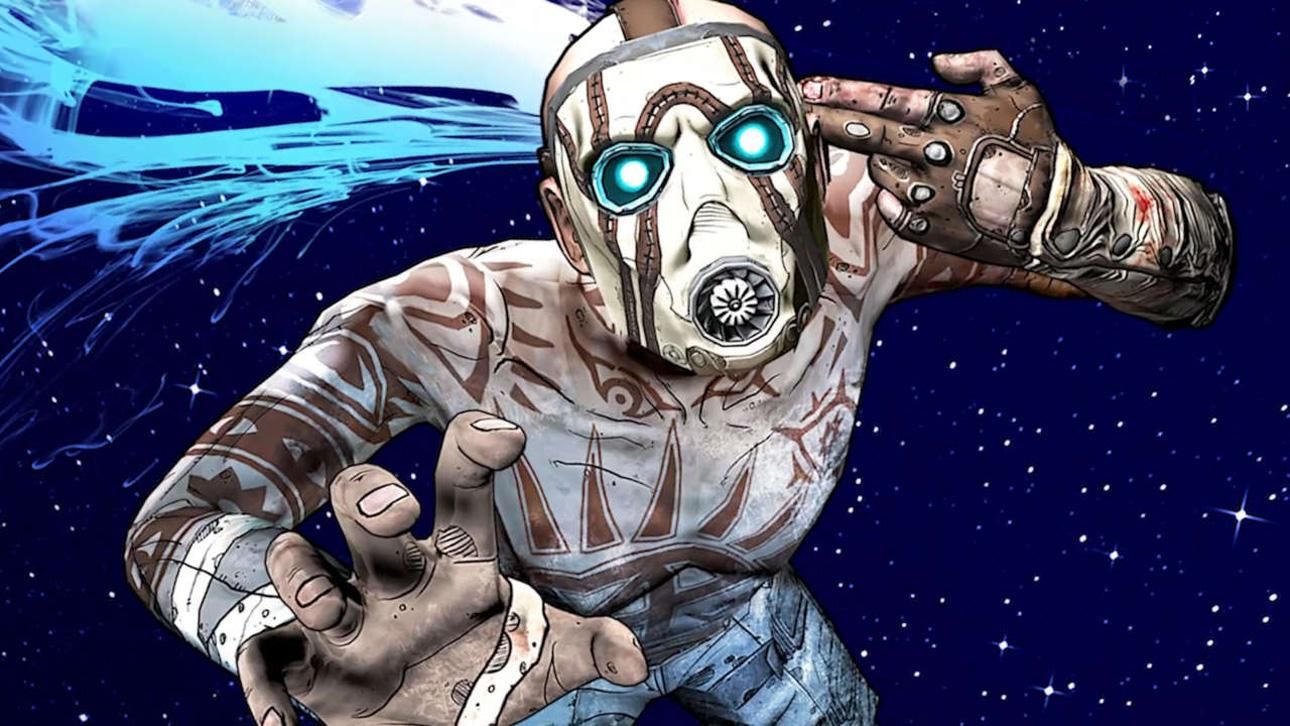 Update vom 14.03.2019: Wenn ihr dachtet, Borderlands 3 wird die einzige große Neuankündigung auf der PAX East von Gearbox Software sein, habt ihr euch getäuscht. Der texanische Entwickler hat jüngst per Twitter ein weiteres Teaser-Bild veröffentlicht und es mit folgenden Worten kommentiert: "Zeit, ein anderes Spiel für die PAX zu teasern."
Das Artwork zeigt eine Art Labor, in dem eine Art Operationsstuhl steht, auf dem Teile eines Roboters liegen, die an lauter dicke Kabel angeschlossen sind. Da kommt also irgendein Sci-Fi-Spiel auf uns zu, auf mehr lässt das Bild nicht schließen. Es passt auch zu keiner der bekannten Marken von Gearbox, außer vielleicht Borderlands. Es könnte sein, dass das Unternehmen auf der PAX East neben dem dritten Teil ein Spin-off ankündigt. Wir glauben aber eher, dass Gearbox eine neue Marke an den Start bringen wird.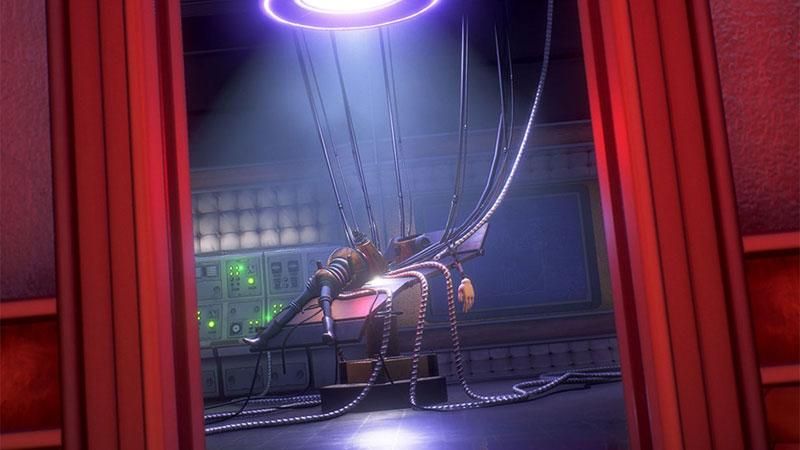 Irgendwas mit Robotern wird das Spiel wohl schon zu tun haben. Ansonsten können wir uns kein Bild davon machen, was Gearbox da fabriziert.
Update vom 13.03.2019: War es bislang nur reine Spekulation, dass Gearbox am 28. März auf der PAX East Borderlands 3 ankündigen wird, hat der Entwickler jüngst einen mehr oder weniger eindeutigen Hinweis darauf geliefert, dass wir in knapp zwei Wochen endlich erstes Material des Ego-Shooters sehen werden. Auf Twitter veröffentlichte das Unternehmen gestern ein Bild, das ein Werbeschild, das auf die Präsentation am 28. März hinweist, am Rand einer staubigen Straße inmitten einer trockenen Felslandschaft zeigt. Wer genau hinsieht, dem dürfte auffallen, dass der Grafikstil dieser Szenerie dem der Borderlands-Spiele entspricht.
Ok, es mag nicht komplett ausgeschlossen sein, dass Gearbox hier ein Spielchen mit uns treibt und am Ende bloß ein weiteres Spin-off angekündigt. Wer weiß, vielleicht haben die Texaner das Drama rund um Diablo Immortal nicht mitbekommen und glauben, mit einem Borderlands-Mobilegame für Freude bei den Fans sorgen zu können? Na gut, wir wollen mal nicht den Teufel an die Wand malen. Wir sind uns sehr sicher, dass wir diesen Monat erste handfeste Infos zu Borderlands 3 erhalten werden und gespannt, ob Gearbox damit komplett den "Games as a Service"-Weg einschlagen wird. Das wäre zumindest der nächste logische Schritt für die Reihe. Borderlands ist schließlich ein Loot-Shooter wie Destiny 2 oder The Division 2, doch die bisherigen Teile waren stets Offline-Spiele mit der Option, im Koop zu zocken. Wir gehen nicht davon aus, dass Gearbox das beibehalten wird, und glauben eher, dass Borderlands 3 ein ähnliches Online-Konstrukt haben wird wie die Konkurrenz. Ob wir damit richtig liegen, werden wir ja nun (hoffentlich) in naher Zukunft erfahren.
Originalmeldung vom 01.03.2019: Es wäre eine der Ankündigungen, die niemanden überraschen würde: Borderlands 3 könnte auf der PAX East in Boston angekündigt werden. "Wäre ja auch endlich mal an der Zeit", werdet ihr euch denken. Es ist ja nicht so, als wäre es kein offenes Geheimnis, dass Gearbox Software an dem Ego-Shooter arbeitet. Bereits vor zwei Jahren zeigte das texanische Unternehmen auf der GDC (Game Developers Conference) eine Tech-Demo. Doch offiziell angekündigt ist Borderlands 3 bis heute nicht.
Das könnte sich unter Umständen bald ändern, denn in ein paar Wochen findet die PAX East statt und eine Vorankündigung lässt uns aufhorchen. Im aktuell veröffentlichten Ablaufplan der Messe findet sich der Eintrag für die "Gearbox Main Theater Show" am 28. März um 20 Uhr deutscher Zeit. In der kurzen Beschreibung heißt es, der Entwickler werde etwas "nie zuvor Gesehenes" enthüllen und für so manche Überraschung sorgen. Worum es sich handelt, wissen wir natürlich nicht, aber Borderlands 3 liegt im Bereich des Möglichen, wäre allerdings keine allzu große Überraschung.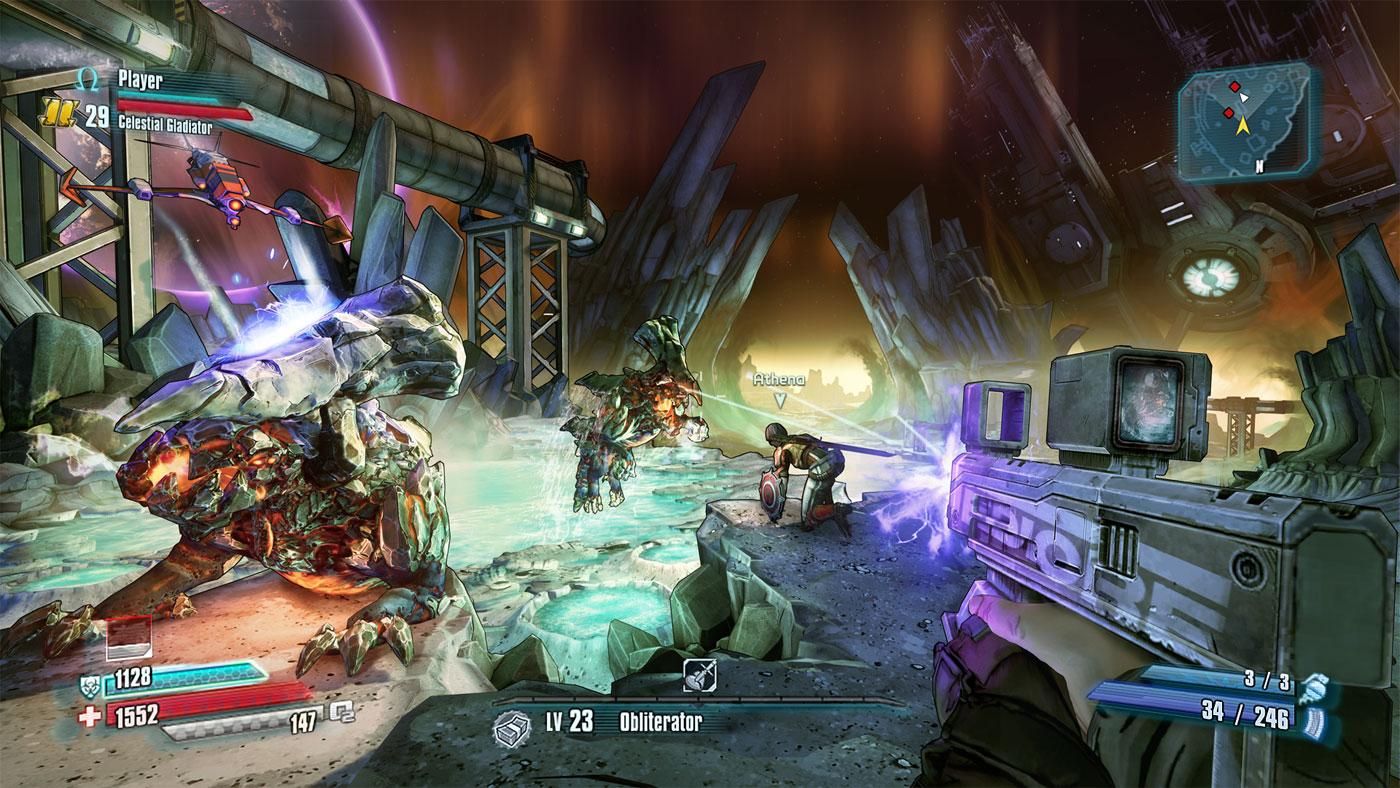 Borderlands: The Pre-Sequel hat bereits über vier Jahre auf dem Buckel und war ja nicht mal großartig anders als Teil 2 der Reihe. Es wird echt mal Zeit für was Neues.
Eine Garantie dafür, dass das Studio Borderlands 3 auf der Messe enthüllt, gibt es natürlich nicht. Genauso gut könnte Gearbox auch ein neues Brothers in Arms ankündigen. Randy Pitchford, der CEO und Präsident des Unternehmens, hat schon das eine oder andere Mal durchklingen lassen, dass man die Serie noch nicht abgeschrieben habe. Und das obwohl der bislang letzte Teil für PC und Konsole, Brothers in Arms: Hell's Highway, schon über zehn Jahre her ist, und das 2011 angekündigte Furious 4 nie fertig entwickelt wurde. Zuletzt erschienen lediglich zwei Mobilegames der Marke (2010 und 2014).
Quelle: PAX East / Gearbox Software