Call of Duty – Warzone: Geheime Bunker auf der Map gefunden
Geschrieben am 13.03.2020 um 12:44 Uhr.
Kaum ist Call of Duty: Warzone mal ein paar Tage spielbar, tun sich schon die ersten Mysterien auf.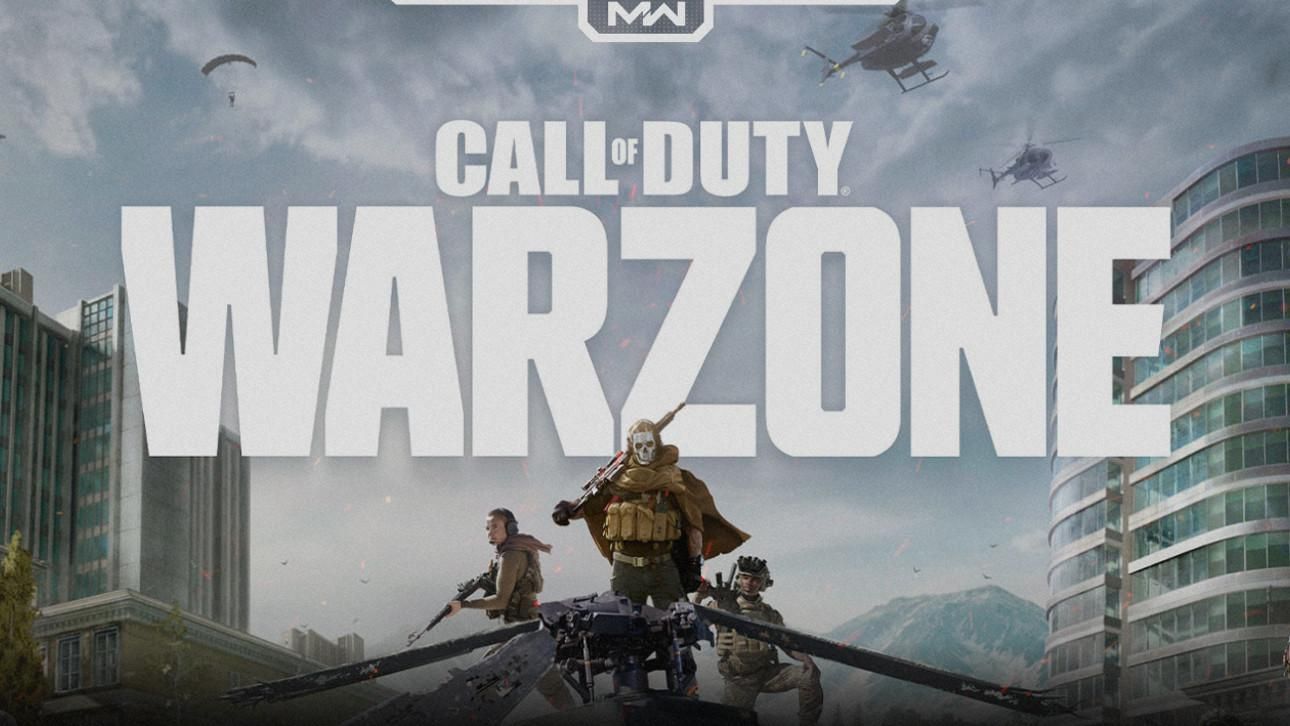 Entwickler von Battle-Royale-Spielen verstecken gerne Easter Eggs auf den Karten ihrer Titel. In Fortnite gab es schon des Öfteren Mysterien, mit denen Entwickler Epic Games neue Inhalte angeteast hat. Nun gibt es seit Dienstag mit Call of Duty: Warzone einen neuen Genrevertreter, der bei den Spielern sehr gut ankommt und dank Free-to-Play-Modell für jeden zugänglich ist, der Call of Duty: Modern Warfare nicht besitzt. Die Leute beschäftigen sich aber nicht nur damit, sich gegenseitig abzuknallen und die eigenen Statistiken zu verbessern. Sie versuchen auch schon, die ersten Mysterien aufzuklären.
Wie sowohl aus Beiträgen auf Reddit als auch einem Bericht der Kollegen von Kotaku hervorgeht, finden sich auf der Warzone-Karte "Verdansk" diverse geheime Bunker. Die sind verschlossen und lassen sich nur per Code-Eingabe öffnen – besser gesagt, sie ließen sich per Code öffnen, wenn denn die Tastenfelder überhaupt erlauben würden, einen einzugeben. Stattdessen wird automatisch irgendeine Zahlenfolge eingetippt, die (wenig überraschend) nicht zum "Sesam öffne dich"-Effekt führt. Des Weiteren liegen an vielen Orten Telefone und Laptops. Erstere geben nur Signaltöne von sich, während die tragbaren Computer allesamt nach einem Passwort fragen. Der YouTuber Drift0r behandelt diese und weitere Easter Eggs in einem seiner jüngsten Videos:
S.E. Doster von Kotaku schreibt, dass es durchaus möglich sein könnte, dass die Bunker in Verbindung mit den Telefonen und Laptops stehen und Entwickler Infinity Ward sich hier einen Spaß erlaubt, der uns zum Grübeln und Nachforschen bringen soll. Doster meint aber auch, dass das Ganze ein Teaser für irgendetwas sein könnte und sich aktuell noch nichts weiter damit anstellen lässt, bis ein potenzielles Event in Call of Duty: Warzone startet. Noch rätselhafter wird die Geschichte übrigens dadurch, dass es zumindest für den Bunker nahe des Schrottplatzes im westlichsten Teil von "Verdansk" eine Beschreibung gibt, in der wichtige Satzteile zensiert sind. Hier der genaue Wortlaut im englischen Original:
[[REDACTED]]. [[REDACTED]] trails by the edge of [[REDACTED]]. Two of the [[REDACTED]], and you can enter and explore (or hide in) the [[REDACTED]]. With the [[REDACTED]] you can use for protection when engaging [[REDACTED]] a mystery to [[REDACTED]]. [[REDACTED]] either side [[REDACTED]].
Es wird also früher oder später offensichtlich einen Weg geben, in den Bunker hinein zu gelangen, und dort drin werdet ihr irgendetwas finden, das euch Schutz bietet. Sind wir mal gespannt, ob es irgendjemandem gelingen wird, dieses Rätsel zu lösen oder ob Infinity Ward wirklich bald per Event in Call of Duty: Warzone die Sache selbst aufklärt.
Quelle: Kotaku / Reddit / Drift0r