Call of Duty – Modern Warfare: Saison 1 startet nächste Woche
Geschrieben am 27.11.2019 um 13:47 Uhr.
Infinity Ward liefert mit Saison 1 jede Menge neue Maps, Modi, Koop-Missionen und natürlich den Battle Pass.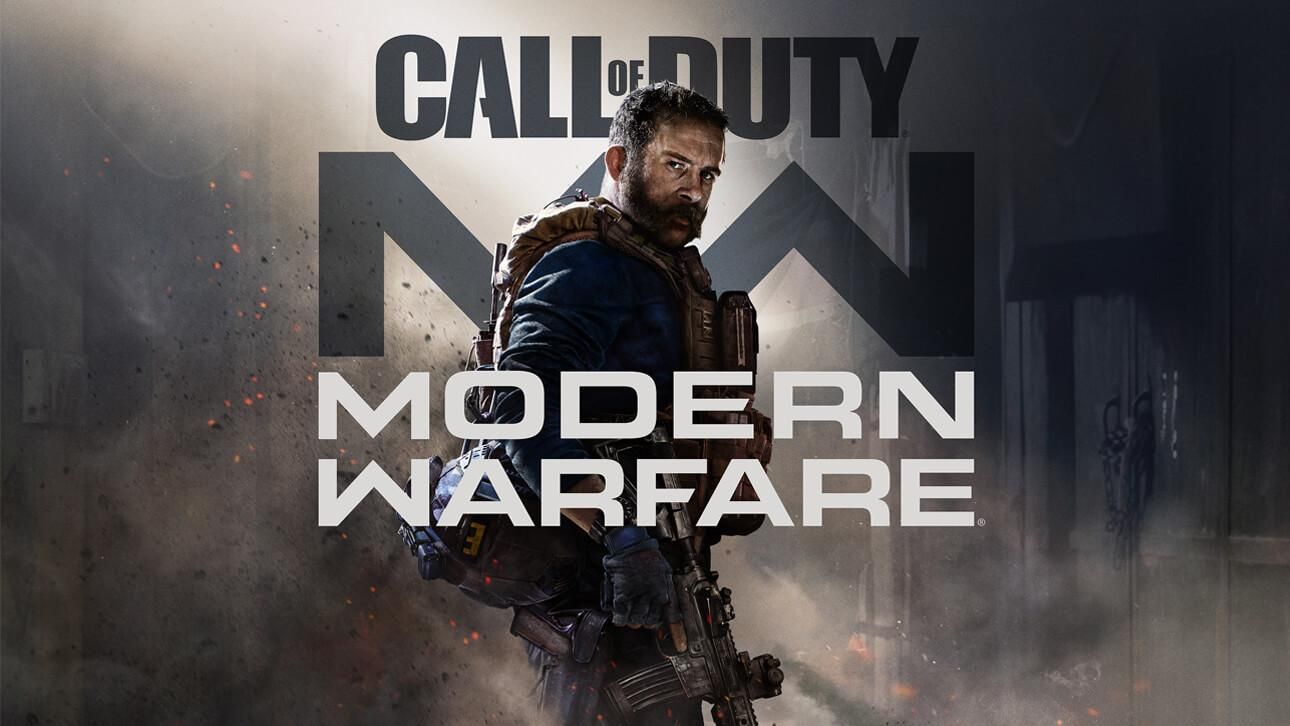 Zum Start bot Call of Duty: Modern Warfare bereits ein reichhaltiges Inhaltspaket. In den vergangenen Wochen hat Entwickler Infinity Ward das noch ein klein wenig ausgebaut, indem man unter anderem jeweils eine neue Map für die normalen Multiplayer-Modi und die großen "Bodengefechte" sowie weitere Spielmodi per Updates implementiert hat. So richtig los geht der Nachschub mit kostenlosen Inhalten aber nächste Woche, denn dann beginnt die erste Saison. Das bedeutet, der Battle Pass kommt ins Spiel, zu dem es nun erste Details gibt. Vor allem dürft ihr euch auf haufenweise neue Karten, Modi und "Spec Ops"-Missionen freuen.
Bekannte Maps
Sechs Maps hat Infinity Ward bereits angekündigt. Mit "Crash", "Vacant" und "Shipment" werden drei beliebte Schauplätze aus Call of Duty 4: Modern Warfare Einzug halten. Die beiden ersteren sind den normalen Multiplayer-Modi vorbehalten, auf dem virtuellen Schiff hingegen werden auch "Feuergefecht"-Partien ausgetragen. Apropos Schiff: "Port" heißt eine neue "Bodengefecht"-Map, auf der ihr in einer Hafenregion um Flaggenpunkte kämpft. 

Hafen, Container und Frachtschiffe scheinen eh das Thema der ersten Saison von Call of Duty: Modern Warfare zu sein, denn mit "Cargo" gibt es noch eine "Feuergefecht"-Karte, die euch in den Londoner Hafen entführt. Damit die Schiffe und Container in den 2-gegen-2-Partien nicht Überhand nehmen, bietet Saison 1 mit "Atrium" noch eine weitere "Feuergefecht"-Map, die in einem Palast in der fiktiven russischen Stadt Verdansk angesiedelt ist.
Saison 1 bringt viel frischen Wind.
Größere Modiauswahl
Neue Mehrspieler-Modi sind ebenfalls angekündigt. "Reinforce" ist ein Hybrid aus "Herrschaft" und "Suchen & Zerstören", in dem jeder Spieler pro Runde nur ein Leben hat und in der Flaggenpunkte erobert werden müssen. "On Site Procurement" (kurz O.S.P.) wiederum ist eine "Feuergefecht"-Variante, die wir bereits aus der Multiplayer-Beta kennen. Hier startet ihr ohne Waffen und müsst eure Ausrüstung erst einsammeln. Jener Modus hat uns damals nicht sonderlich gut gefallen, wir ziehen da die normale "Feuergefecht"-Version vor.

Sehr unterhaltsam hingegen dürfte "Infected" werden, den Infinity Ward als "Survival-Party-Spielmodus" bezeichnet. Details dazu gibt es nicht, wir gehen aber mal von folgendem Szenario aus: Ein Spieler startet als Infizierter und muss die anderen anstecken, bis keiner mehr übrigbleibt. Für den Koop-Modus von Call of Duty: Modern Warfare sind derweil vier neue Missionen angekündigt. Unter anderem müsst ihr in "Grounded" eine ehemalige Luftwaffenbasis von General Barkov infiltrieren, die Feinde besetzt haben.
Das alles ist erst der Anfang
In allen drei Fällen (Karten, Modi, Koop-Missionen) hat Infinity Ward angekündigt, dass im Verlauf der Saison noch mehr Inhalte erscheinen sollen. Man spricht auch davon, dass Saison 1 von Call of Duty: Modern Warfare das größte kostenlose Content-Paket sei, das es jemals in der Geschichte der Reihe gegeben hat. Unklar ist derweil, ob all die bereits angekündigten Maps, Modi und Missionen direkt ab nächster Woche spielbar sein werden oder erst nach und nach veröffentlicht werden. 

Zu guter Letzt widmen wir uns noch den ersten Infos zum Battle Pass, der bekanntlich all die kostenlosen Inhalte finanzieren soll. Bislang hat Infinity Ward nur verraten, welche Dinge sich jeder erspielen können wird, ohne Geld auszugeben. Es heißt, dass einige der Stufen für alle Spieler erreichbar seien. Die bieten zum einen kosmetische Belohnungen, zum anderen zwei neue Waffen: das Ram-7-Sturmgewehr und das Holger-26-LMG. Die komplette Enthüllung des Battle Pass soll am 3. Dezember erfolgen, wenn Saison 1 von Call of Duty: Modern Warfare startet.
Quelle: Activision / Infinity Ward