UPDATE: Call of Duty - Modern Warfare: Erste geleakte Maps erscheinen heute
Geschrieben am 08.11.2019 um 14:56 Uhr.
Heute erscheint ein Update für Call of Duty: Modern Warfare mit zwei neuen Karten, die beide bereits geleakt waren.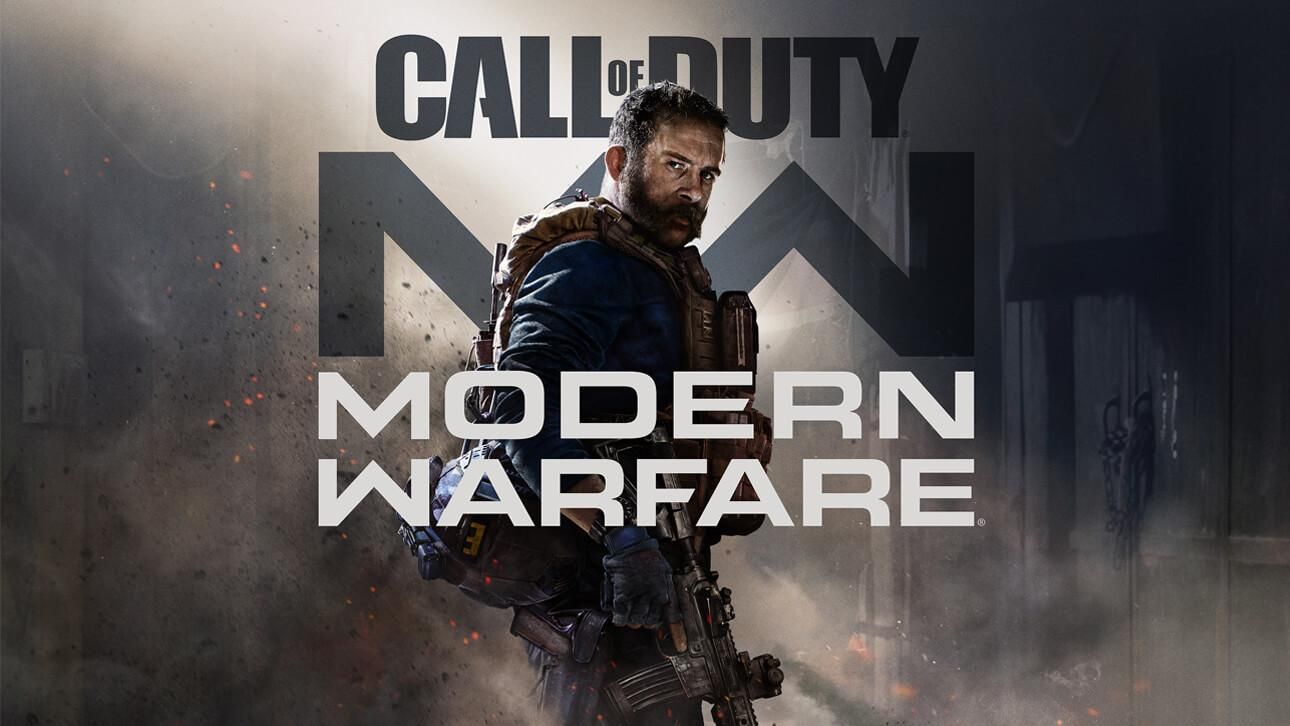 Update vom 08.11.2019: Der große Leak von vor ein paar Tagen hast sich zumindest schon mal zum Teil bewahrheitet. Heute veröffentlicht Infinity Ward ein neues Update für Call of Duty: Modern Warfare, das nicht nur Bugfixes und kleinere Optimierungen im Gepäck hat. Es gibt auch die erste Ladung kostenlose Inhalte - und das gerade mal zwei Wochen nach Release des Shooters. Klar, vermutlich waren die schon zum Release fertig und hätten im Hauptspiel enthalten sein können, aber wir wollen mal nicht so sein. Denn zum einen sind die kostenlos und zum anderen hatte Modern Warfare ja schon bei Veröffentlichung einen sehr guten Umfang vorzuweisen.
Zwei neue Karten stecken in der Aktualisierung. "Shoot House" ist eine Map für alle gewöhnlichen Multiplayer-Modi wie "Team Deathmatch" oder "Herrschaft". "Krovnik Farmland" wiederum ist ein großes Schlachtfeld für den "Bodengefecht"-Modus. Beide stehen auf der Liste der 38 Karten, die jüngst geleakt wurden, wenn sie auch dort falschen Modi zugeordnet sind. Laut dem Leak hätte "Shoot House" eine "Feuergefecht"-Map sein sollen und "Krovnik Farmlans" ein 6-gegen-6- oder 10-gegen-10-Level.
Sollte Infinity Ward fortan alle zwei Wochen neue Inhalte liefern, wäre das sehr beachtlich.
Zusätzlich zu den beiden neuen Schauplätzen hält mit "Hardpoint" ein für Serienveteranen bekannter Modus in Call of Duty: Modern Warfare Einzug. Der ähnelt "Hauptquartier" stark: Es gibt einen Kontrollpunkt auf der Karte, den es einzunehmen und zu halten gilt, um Punkte zu kassieren. Dabei wechselt er regelmäßig während einer Partie die Position. Der einzige Unterschied zu "Hauptquartier": Respawns sind jederzeit möglich.
Originalmeldung vom 05.11.2019: Call of Duty: Modern Warfare bietet bereits in seiner Release-Fassung jede Menge Inhalt. Aber da geht noch mehr, das wissen auch Infinity Ward und Activision. Im Gegensatz zu den Vorgängern sollen die DLCs diesmal komplett gratis sein und durch Mikrotransaktionen gegenfinanziert werden. Bislang ist aber unbekannt, auf was sich die Spieler des Ego-Shooters freuen dürfen. Der Reddit-Nutzer Senescallo will aber zumindest schon mal Bescheid darüber wissen, welche Karten die Entwickler in Zukunft veröffentlichen. Er habe den Programmcode nach dem jüngsten Update durchwühlt und dabei 38 neue Maps gefunden.
Fünf der neuen Areale seien für den "Feuergefecht"-Modus, in dem ihr im 2-gegen-2 mit zufälliger Ausrüstung (alle Spieler tragen die gleichen Waffen und Gadgets) kämpft. Eine andere namens "Smetna Farms" sei eine "Bodengefecht"-Map, auf der sich 64 Spieler um Flaggenpunkte streiten. Zudem seien zwei Schießübungsplätze dabei.
Bei den restlichen 30 Karten handele es sich um Levels für die normalen 6-gegen-6- und 10-gegen-10-Modi wie "Team Deathmatch", "Herrschaft" und Co. Darunter finden sich auch alte Bekannte aus den vorherigen "Modern Warfare"-Teilen, etwa "Crash" und "Shipment". Es wäre ja auch einfach clever von Infinity Ward, beliebte Maps aus den Vorgängern in aufgehübschten Versionen zu veröffentlichen.

Ob all diese 38 Karten wirklich ihren Weg in Call of Duty: Modern Warfare finden, wird die Zukunft zeigen. Ähnliches können wir zu den vermeintlichen Leaks von That1MiningGuy sagen. Auf Twitter schrieb er, Hinweise in den Dateien des Spiels auf einen "Capture the Flag"-Modus gefunden zu haben. Brotkrümel einer Battle-Royale-Variante habe er ebenfalls ausgemacht. In derselben Datei sei er zudem auf das Logo für "Abschuss bestätigt" gestoßen. Jener Modus ist schon seit Release im Spiel enthalten, aber erst seit dem jüngsten Update ist per Matchmaking spielbar. 

Zu guter Letzt habe That1MiningGuy sogar Hinweise auf einen Zombie-Modus gefunden. Jedoch sind all seine Tweets zu den genannten Themen nicht mehr auffindbar, die Webseite Dexerto.com zitiert sie jedoch in einem Artikel.
Quelle: Reddit / That1MiningGuy (via Dexerto) / Activision