Update: Neue Details zu The Forsaken Hunter
Geschrieben von Nico Trendelkamp am 30.06.2022 um 15:02 Uhr.
In The Forsaken Hunter kommt es zu einer Zusammenkunft bekannter Charaktere aus Sea of Thieves. Was hecken sie bloß aus?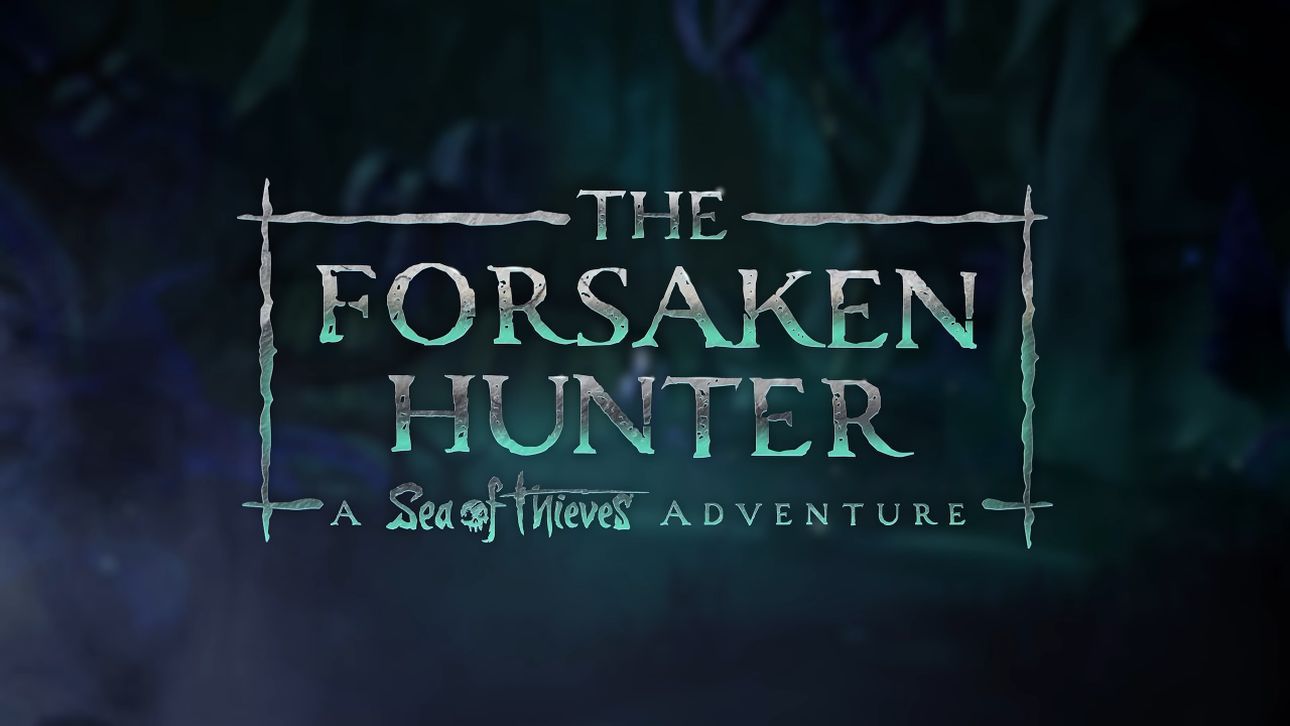 Update vom 30.6.2022: The Forsaken Hunter ist live. Jetzt gilt es zu ergründen, warum Merrick in der Sea of the Damned gelandet ist. Zudem wird ein weiterer Widersacher enthüllt. Welcher das ist, verraten wir an dieser Stelle natürlich noch nicht.
Rare hat darüber hinaus auch noch einen Trailer zu The Forsaken Hunter veröffentlich sowie die entsprechenden Aufgaben für das Abenteuer enthüllt. Im Vergleich zur letzten Quest, Lost Sands, geht es dieses Mal deutlich Story-lastiger zu. Ihr müsst nämlich nicht nur zehn Seiten eines zerfledderten Logbuches suchen, die Belle dann zu einem Werk zusammensetzt, sondern auch noch fünf komplette Logbücher. Als Belohnung gibt es neben einem speziellen Titel ein besonderes Emote.
Originalmeldung vom 28.6.2022: Gestern Abend hat der englische Entwickler Rare den Trailer zum nächsten Adventure, The Forsaken Hunter, veröffentlicht. Zwar zeigt dieser keinerlei Gameplay-Aktivitäten oder etwaige Aufgabenstellungen, aber dafür gibt es ein Wiedersehen mit alten Bekannten. Der alte Haudegen Merrick ist auf irgendeine mysteriöse Art und Weise in der Sea of the Damned gelandet zu sein. Wie er dort hinkam? Unbekannt, aber der Trailer impliziert, dass wohl Belle ihre Finger im Spiel hatte.
Bevor Merrick jedoch weiß, wie ihm geschieht, taucht Duke auf. Der Halunke und ehemaliges Mitglied der Schiffsratten wurde seit der Tall Tale A Pirate's Life – Dunkle Brüder nicht mehr gesehen. Zudem hat Wanda, in Gestalt der mysteriösen Fremden, ihre Maske abgenommen und enthüllt nun ihr wahres Gesicht. Fehlt eigentlich nur noch ihr Lover Stitcher Jim und das "Familientreffen" ist komplett. Doch was wollen Wanda und Duke eigentlich von Merrick? Es geht um Informationen, die sie benötigen, nachdem sie bei der geplanten Vernichtung von Golden Sands eine herbe Niederlage einstecken mussten. Was für Infos das sind, ist aber nicht bekannt. Es stellt sich auch die Frage, was Merrick in der Welt der Toten überhaupt will.
Das müsst ihr ab dem 30. Juni selbst herausfinden. Dann startet The Forsaken Hunter im Piratenspiel Sea of Thieves. Bis zum 14. Juli habt ihr Zeit, die erforderlichen Aufgaben zu erfüllen. Ob ihr dabei auch die Sea of the Damned bereist, ist fraglich. Bislang spielten alle Abenteuer in der Welt der Lebenden und es kam dabei durchaus zu Konfrontationen und Zusammenarbeit mit anderen Piraten.