Das Adventure "Shrouded Islands" erwartet euch
Geschrieben von Nico Trendelkamp am 17.02.2022 um 13:13 Uhr.
Was ist auf Golden Sands passiert? Das erfahrt ihr nur im Adventure "Shrouded Islands" in Sea of Thieves.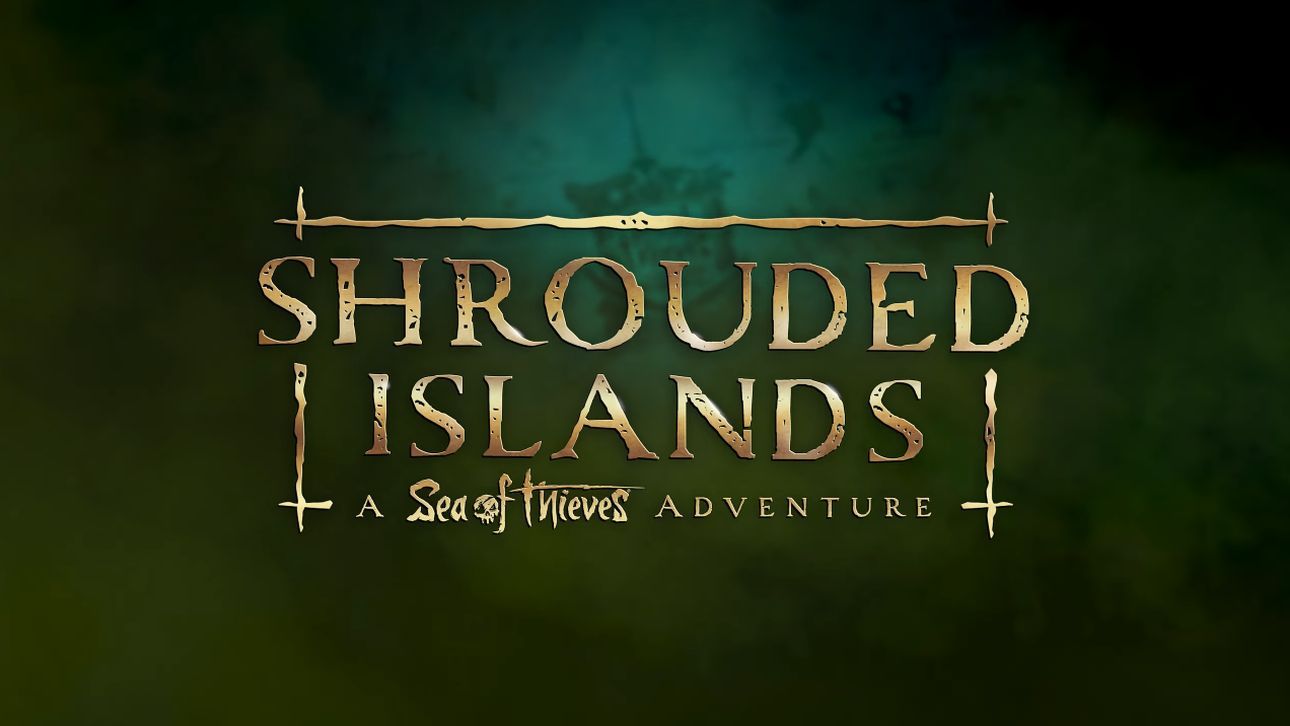 Es bricht eine neue Zeit für Sea of Thieves an. Das erste Abenteuer der neuen Inhalts-Offensive ist live: "Shrouded Islands". Wie ihr sicherlich in dem Piratenspiel in den vergangenen Tagen schon gemerkt habt, ist der Außenposten Golden Sands neuerdings verwaist und in einen grünen Nebel gehüllt. Niemand der sonst üblichen Verdächtigen befindet sich noch auf der Insel. Selbst die Taverne ist geschlossen und Larinna ist ebenfalls nirgends zu sehen. Was ist bloß passiert? Von heute an bis zum 3. März könnt den Geheimnissen von "Shrouded Islands" auf den Grund gehen.
Etwas Licht ins Dunkel könnte die mysteriöse Belle bringen. Sie scheint zu wissen, was zu tun ist, und vor allem weiß sie, welche Bedrohung sich im Untergrund entwickelt. Nachdem ihr Captain Flameheart in der "Tall Tale" "The Seabound Soul" in Sea of Thieves versehentlich befreit habt, versucht er offensichtlich, das Reich der Toten, die Sea of the Damned, wo eigentlich der Fährmann das Kommando hat, zu untergraben. Phantompiraten laufen Amok, Erinnerungen werden wahr und es zeigt sich, dass hinter dem Schleier auf der Fähre der Verdammten noch ein ganzes Reich wartet. Ob ihr das jedoch jemals besucht, ist fraglich.
Rare hat zusammen mit dem neuesten Update für Sea of Thieves einen entsprechenden Gameplay-Trailer zu "Shrouded Islands" veröffentlicht. Dem ist zu entnehmen, dass die Flamme der Seelen eine entscheidende Rolle in dem Abenteuer spielen wird. Außerdem werdet ihr euch gegen Phantompiraten zur Wehr setzen, Erinnerungen folgen und neue, ebenfalls in einen grünen Nebel gehüllte Inseln besuchen. Ein Update müsst ihr dieses Mal nicht herunterladen, die neuen Inhalte wurden serverseitig freischaltet.