Xbox Game Pass: Kingdom Hearts, Battletech und mehr verfügbar
Geschrieben am 11.06.2020 um 15:21 Uhr.
Auf dem PC bietet der Xbox Game Pass frisches Strategiefutter, auf der Konsole gibt es die volle Ladung Kingdom Hearts.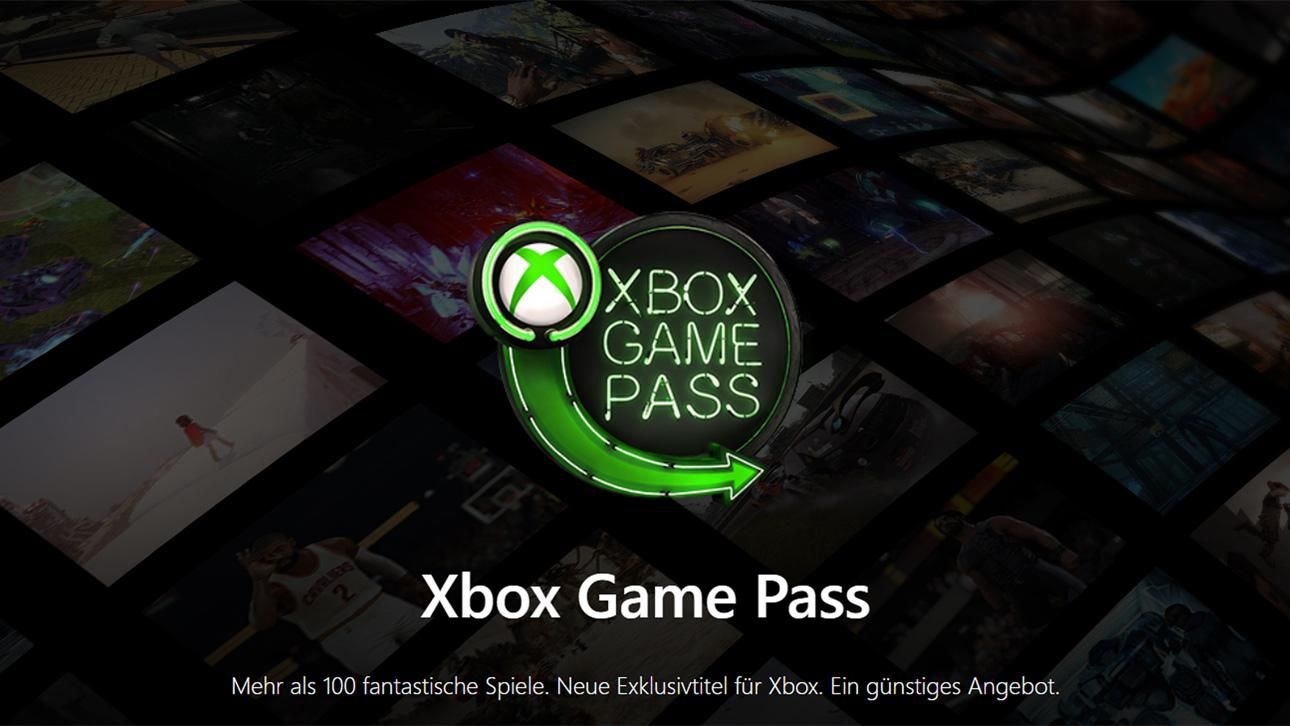 Microsoft hat wieder mal einen Schwall neuer Spiele ins Angebot des Xbox Game Pass auf Konsole und PC aufgenommen – und auch schon bekannt gegeben, was in naher Zukunft das Portfolio erweitern wird. Fangen wir aber erst mal in der Gegenwart an: Ab heute gibt es jeweils vier Titel auf der Xbox One und für Windows 10. PC-Spieler freuen sich exklusiv über die Strategiespiele Battlefleet Gothic: Armada 2 sowie Battletech, während es nur auf der Konsole Kingdom Hearts HD 1.5 & 2.5 ReMIX sowie Kingdom Hearts HD 2.8 Final Chapter Prologue gibt. Für beide Plattformen bietet der Xbox Game Pass ab heute Dungeon of the Endless und No Man's Sky, das jetzt auch Cross-Play hat.
Nächste Woche wächst die Bibliothek erneut. Am 18. Juni kommt auf PC und Xbox One The Bard's Tale ARPG: Remastered and Resnarkled und exklusiv für die Konsole gibt es Thronebreaker: The Witcher Tales. Zwei Tage vorher habt ihr auf beiden Plattformen die Gelegenheit, die Early-Access-Version des Survival-Spiels Grounded, die erst Ende Juli erscheint, schon mal vorab zu installieren.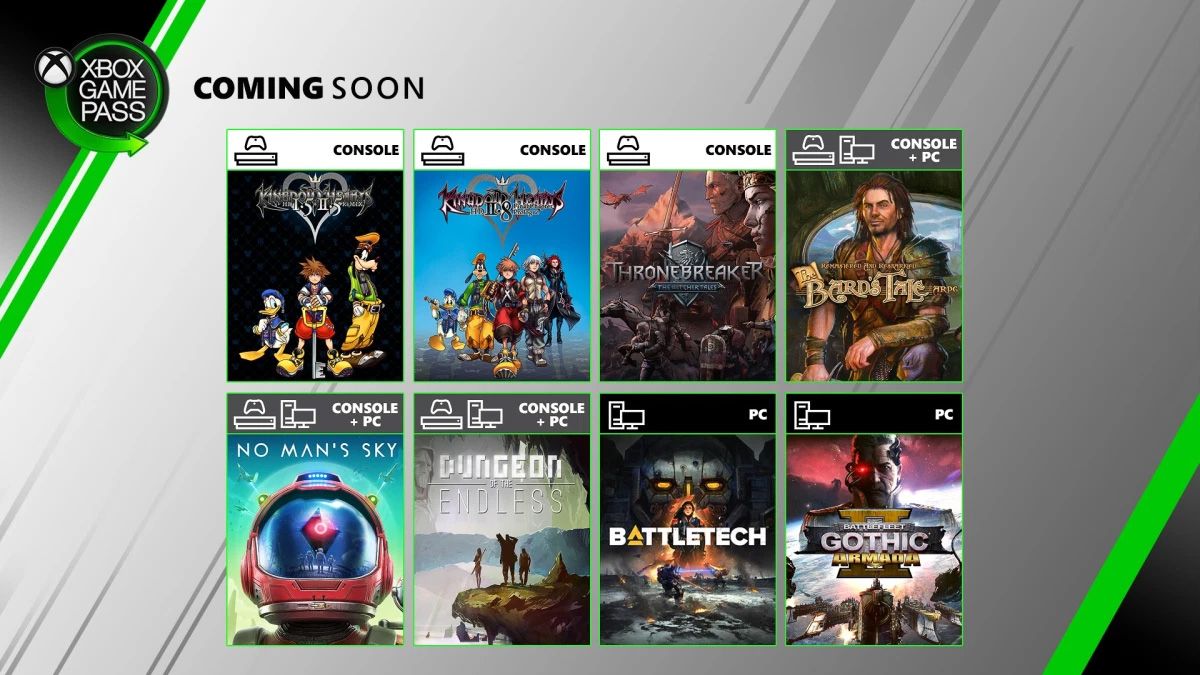 Kein Monat vergeht, ohne dass der Xbox Game Pass um viele neue Spiele erweitert wird.
Auf der Xbox One steht Game-Pass-Abonnenten ab heute übrigens auch ein DLC ohne weitere Kosten zur Verfügung: die "Morrowind"-Erweiterung für das MMORPG The Elder Scrolls Online. Außerdem freuen sich Abonnenten vom Xbox Game Pass Ultimate über drei kostenlose Monate Spotify Premium – das gilt allerdings nur für Neukunden des Musik-Streaming-Dienstes. Des Weiteren gibt es neue Quests. Zum Beispiel sollt ihr für 50 Punkte drei Ranglistensiege im Kampfspiel Marvel vs Capcom Infinite erzielen. Erspielt ihr euch in Minecraft Dungeons vier unterschiedliche Erfolge, werdet ihr mit 75 Punkten belohnt. Die Punkte lassen sich für Gutscheinkarten, Abonnements und Goodies einlösen.
Zu guter Letzt listen wir euch noch die Spiele auf, die den Xbox Game Pass am 15. Juni leider wieder verlassen:
Book of Demons (PC)
Everspace (PC & Konsole)
Resident Evil: Revelations (Konsole)
Riptide GP: Renegade (PC & Konsole)
Riverbond (PC & Konsole)
Samorost 3 (PC)
Superhot (PC & Konsole)
Supermarket Shriek (PC & Konsole)
The Last Door: Season 2 (PC)
Die Stille des Windes (PC)
Quelle: Microsoft