Update: The Witcher 3: Wild Hunt für Next-Gen erneut verschoben
Geschrieben am 14.04.2022 um 16:45 Uhr.
The Witcher 3: Wild Hunt für PS5 und Xbox Series X/S wurde erneut verschoben, dieses Mal auf unbestimmte Zeit.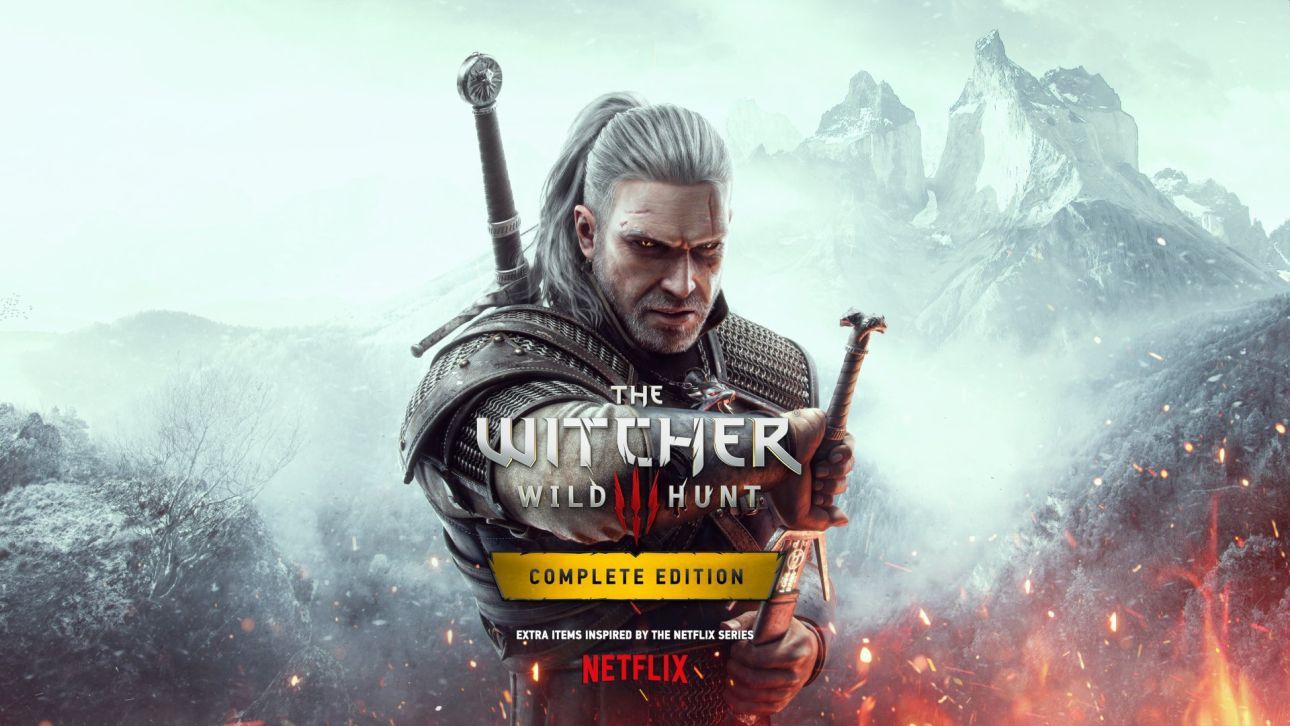 Update vom 14.04.2022: Die Verzögerungen, an die wir uns in den letzten Corona-Jahren bereits gewöhnt haben, nehmen kein Ende. CD Projekt Red hat via Twitter mitgeteilt, dass die Next-Gen-Versionen für The Witcher 3: Wild Hunt doch nicht wie geplant im zweiten Quartal 2022 erscheinen werden. "Man habe sich dazu entschieden, fortan das interne Entwicklungsteam die restlichen Arbeiten durchführen zu lassen. Dieses bewerte derzeit den Umfang der noch zu leistenden Arbeit", so der frei übersetzte Wortlaut. Einen neuen Termin gibt es nicht. Auch ist nicht sicher, ob die bisher offensichtlich extern durchgeführten Arbeiten mit den Moddern in Zusammenhang stehen, die seit 2021 an der Entwicklung der Next-Gen-Version beteiligt sein sollen, auch wenn der Twitter-Post diesen Schluss nahelegt.
We have decided to have our in-house development team conduct the remaining work on the next-gen version of The Witcher 3: Wild Hunt. We are currently evaluating the scope of work to be done and thus have to postpone Q2 release until further notice. 1/2

— The Witcher (@witchergame) April 13, 2022
Update vom 21.10.2021: Gestern hatten wir noch Hoffnung, dass The Witcher 3: Wild Hunt recht bald für PlayStation 5 und Xbox Series X/S erscheinen könnte. Die hat sich nun komplett zerstreut und nicht nur das: Auch das Next-Gen-Upgrade für Cyberpunk 2077 lässt noch länger auf sich warten. CD Projekt RED hat per Twitter mitgeteilt, dass man aufgrund von "Empfehlungen" der Teams, die die Entwicklung der beiden Spiele beaufsichtigen, die Veröffentlichungen auf 2022 verschoben hat. Ziel sei es nun, Cyberpunk 2077 im ersten Quartal des kommenden Jahres für die PS5 und Xbox Series X/S zu veröffentlichen und The Witcher 3: Wild Hunt im zweiten Quartal.
IMPORTANT PRODUCTION UPDATE pic.twitter.com/KOnaIVOt4v

— CD PROJEKT RED (@CDPROJEKTRED) October 20, 2021
Originalmeldung vom 20.10.2021: Dass CD Projekt an einer Next-Gen-Version von The Witcher 3: Wild Hunt arbeitet, wissen wir nun schon eine ganze Weile. Der polnische Entwickler hatte sie auch für dieses Jahr angekündigt. Nun neigt sich 2021 aber mit großen Schritten seinem Ende entgegen und wir haben seit Monaten nichts zu dem Projekt von offizieller Seite gehört. Feiert Geralt wirklich noch dieses Jahr seinen Einstand auf PlayStation 5 und Xbox Series X/S? Nun, der Eintrag zum Spiel auf der PEGI-Seite deutet darauf hin.
Auf der Webseite des europaweiten Alterseinstufungssystems ist die The Witcher 3: Wild Hunt – Game of the Year Edition nicht nur für PS4, Xbox One und PC, sondern seit kurzer Zeit eben auch für die jüngsten Konsolen von Microsoft und Sony gelistet. Das Interessanteste daran: Als Release-Termin wird für beide Systeme der 19. Oktober 2021 genannt. Ein Blick aufs heutige Datum verrät: Das war gestern.
Nun findet sich in den Stores der PS5 und Xbox Series X/S aber nach wie vor nur die Last-Gen-Version des Rollenspiels. Es gab gestern also keinen "Shadow Drop", von dem wir nichts mitbekommen haben. Das Datum auf der PEGI-Seite kann daher nur ein Fehler sein. Aber es macht Hoffnung, dass der Release der grafisch aufgemöbelten Fassung (mit der auch zeitgleich ein kostenloses Update für die PC-Fassung mit denselben Verbesserungen erscheinen soll) nicht mehr allzu weit entfernt ist und wirklich noch dieses Jahr stattfindet. CD Projekt selbst hat sich dazu bislang aber noch nicht geäußert.