UPDATE: The Outer Worlds ist Fallout: New Vegas in Space
Geschrieben am 07.12.2018 um 13:36 Uhr.
Es hat sich bewahrheitet: Mit The Outer Worlds entwickelt Obsidian ein Sci-Fi-RPG im Stil von Fallout: New Vegas.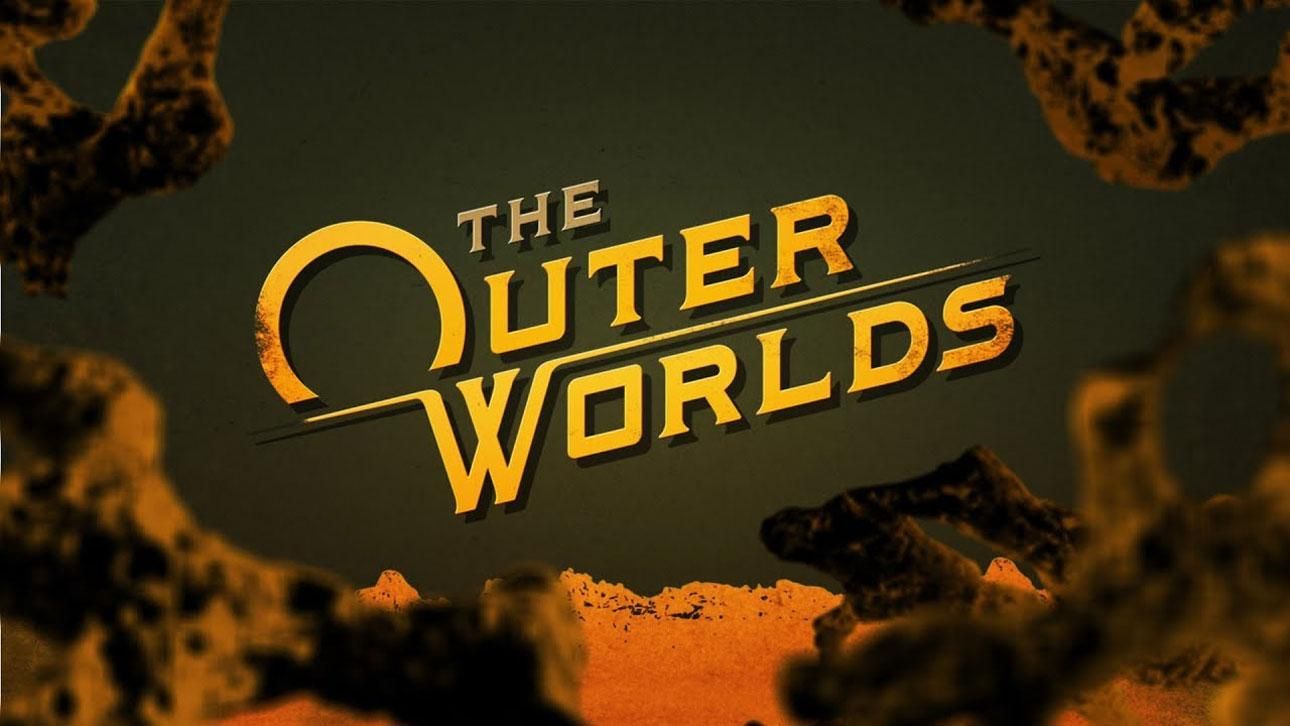 Update vom 07.12.2018: Voller Erwartungen haben wir darauf gewartet, dass Obsidian Entertainment bei den Game Awards sein neues Rollenspiel offiziell ankündigt. Nun haben wir Gewissheit, dass die Kalifornier tatsächlich an einem Titel im Stil von Fallout: New Vegas mit Science-Fiction-Szenario werkeln. The Outer Worlds, so der passende Name des Spiels, ist ein RPG mit Shooter-Mechanik und einem ähnlich humorvollen Ton wie die Fallout-Reihe. Der erste Trailer gibt uns sogar das Gefühl, als handele es sich hierbei um einen Ableger der langlebigen Serie, der aber eben nicht auf der atomar verseuchten Erde, sondern auf fremden Planeten spielt.
Es scheint so, als würdet ihr in The Outer Worlds nicht nur auf einem, sondern mehreren Planeten unterwegs sein. Das legen zum einen die Weltraumszenen, in denen wir fliegende Raumschiffe sehen, sowie der Name selbst nahe. Das Spiel heißt schließlich The Outer Worlds und nicht An Outer World. Erscheinen soll das Ganze im kommenden Jahr für PC, PS4 und Xbox One. Publisher ist, wie zu erwarten war, Private Division, das noch junge Label von Take 2 Interactive für Spiele, für die zwar kein AAA-Budget zur Verfügung steht, bei denen die Entwickler aber wie Indie-Studios freie Hand haben. Microsoft, mittlerweile Mutterkonzern von Obsidian, hat mit dem Titel also nichts zu tun. Der Vertrag zwischen Private Division und Obsidian ist aber eben auch abgeschlossen worden, als der Entwickler noch unabhängig war.
Originalmeldung vom 29.11.2018: Woran arbeitet Obsidian Entertainment? Auf diese Frage werden wir schon in Kürze endlich eine Antwort haben. Das kalifornische Entwicklerstudio, bekannt für Rollenspiele wie Fallout: New Vegas und die "Pillars of Eternity"-Reihe, hat bestätigt, dass es nächste Woche Freitag (deutscher Zeit) bei den Game Awards seinen neuen Titel ankündigen wird. Auf Twitter verweist das Unternehmen mit den Worten "Hmmm…bekommt irgendwer anders auch diese Werbungen auf obsidian.net?" auf seine eigene Webseite. Wer die derzeit besucht, sieht zu Beginn eines von zwei möglichen Pop-ups.

Euch wird eine Werbung von Auntie Cleo's oder von Spacer's Choice angezeigt, beides sind fiktive Firmen beziehungsweise Marken aus der Welt des neuen Obsidian-Spiels. Mit einem Klick auf den "Skip"-Button wird euch in beiden Fällen ein weiteres Bild präsentiert. Im Fall von Auntie Cleo's handelt es sich um eine Zeichnung mehrerer Produkte, darunter eine Packung Brot und eine Hautcreme. Spacer's Choice hingegen ist wohl ein Waffenhersteller, denn dessen Werbebild zeigt eine Pistole.
Woran müsst ihr zunächst denken, wenn ihr diese Waffe seht?
Die Knarre erinnert durchaus an die Handfeuerwaffen aus Fallout. Allerdings ist nicht davon auszugehen, dass Obsidian sozusagen an einem weiteren Spin-off jener Serie von Bethesda arbeitet. Denn bei dem Projekt, dass bei den Game Awards erstmals der Öffentlichkeit präsentiert wird, handelt es sich um das Spiel, dass Obsidian in Kooperation mit Take 2's noch jungem Indie-Label Private Division entwickelt. Das bestätigte Geoff Keighley per Twitter. Ob Microsoft irgendwas damit zu tun hat, ist nicht bekannt. Der Redmonder Konzern gab auf seinem X018-Event vor einigen Wochen bekannt, Obsidian aufgekauft zu haben.

Wir sind nun umso mehr auf die Game Awards gespannt. Zum einen, weil die Werbegrafiken auf der Obsidian-Seite darauf hindeuten, dass das neue Spiel einen retrofuturistischen Stil hat (und somit einem Fallout nicht ganz unähnlich wäre). Zum anderen, weil schon vor längerer Zeit gemunkelt wurde, dass Obsidian an einem RPG arbeitet, dass mehr in die Richtung von Fallout: New Vegas gehe und kein neuer Titel mit Iso-Perspektive und taktischen Gruppenkämpfen à la Pillars of Eternity oder Tyranny sei.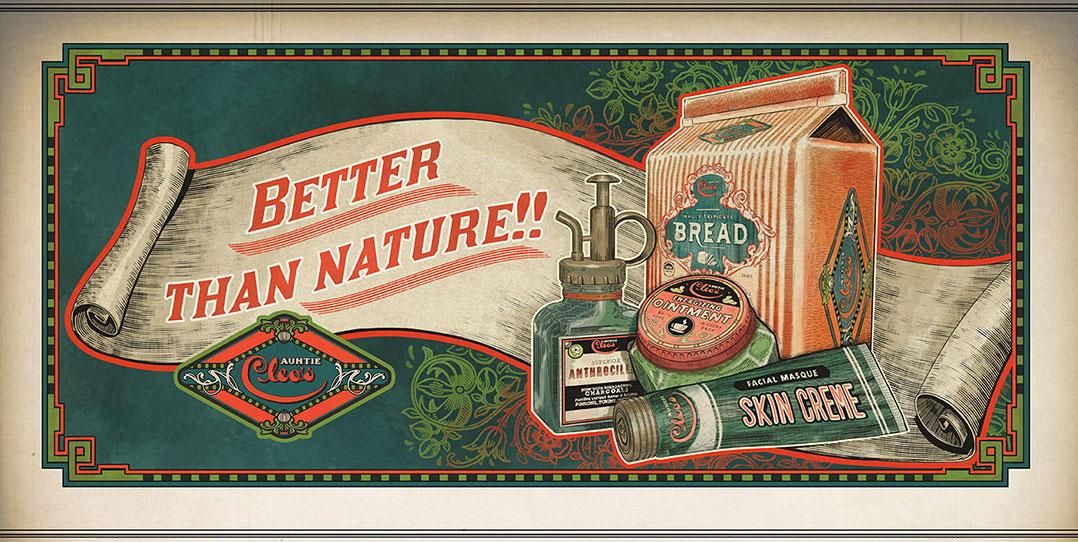 Der Slogan "Besser als Natur" weist daraufhin, dass dieses Produkte keine Ingredienzen haben, die nicht im Labor entstanden sind.
Vielleicht ist das Spiel aber auch gar nicht der Beginn einer neuen Marke. Denn die Teaser-Grafiken könnten auch zu einer bekannten Reihe von Take 2 passen: BioShock. Entsteht bei Obsidian vielleicht ein Rollenspiel auf Basis jenes Universums? Klar, es könnte dann theoretisch auch ein Ego-Shooter werden. Doch die Gerüchte aus dem vergangenen Jahr, dass Obsidian ein neues AAA-RPG entwickelt, sind ja unter anderem aufgrund einer Stellenausschreibung entstanden, in der ganz klar von einem Multi-Plattform-Rollenspiel die Rede war.
Quelle: Obsidian Entertainment / Geoff Keighley