Diablo: Blizzard bestätigt mehrere Projekte
Geschrieben am 09.08.2018 um 10:54 Uhr.
Noch dieses Jahr soll es mindestens eine Ankündigung zu einem neuen Diablo-Projekt geben. Die BlizzCon wird spannend.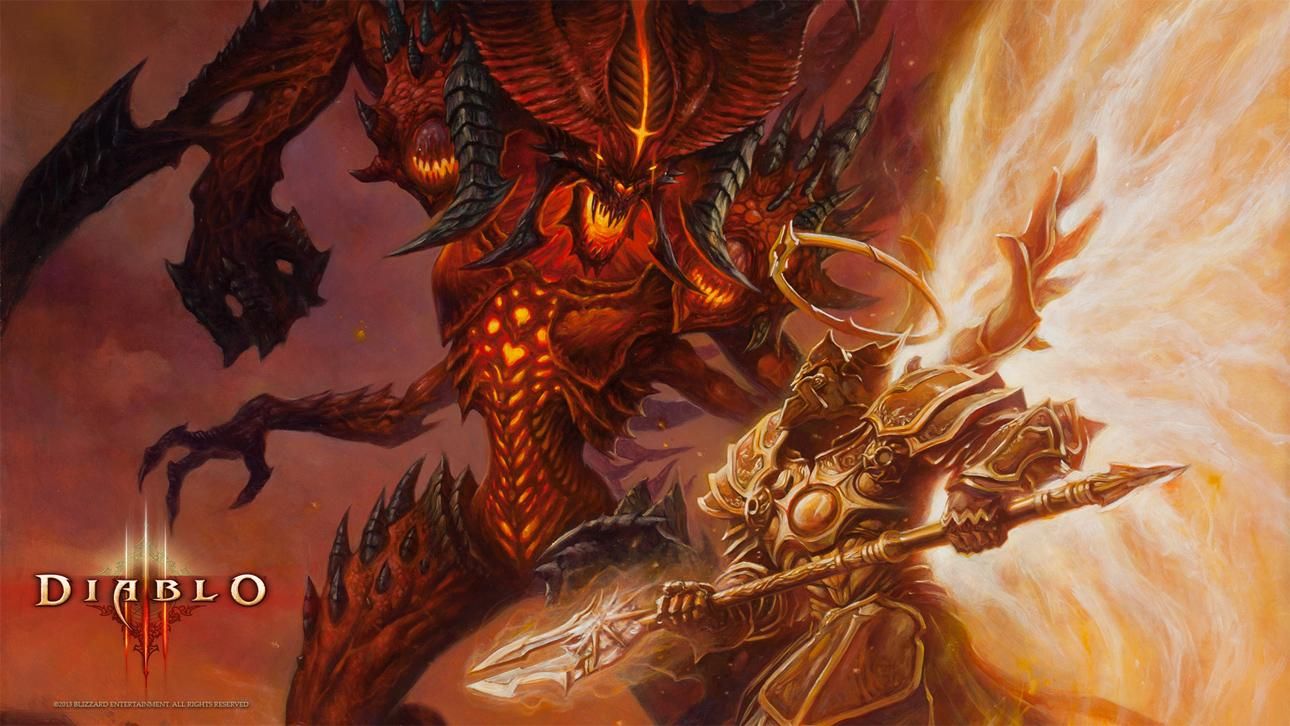 Wie geht es weiter mit Diablo? Diese Frage stellen sich viele Fans. Wird es noch ein zweites Add-on für Diablo 3 geben? Kommt vielleicht eine Switch-Version des Hack and Slays? Und wie sieht es mit einem Diablo 4 aus? Noch hat Blizzard Entertainment keine Antworten auf diese Fragen gegeben. Doch das wird sich dieses Jahr ändern, zumindest teilweise. In einem kurzen Video, dass über den offiziellen Twitter-Account für Diablo veröffentlicht wurde, richtet sich Brandy Camel, Community-Managerin bei Blizzard, an die Fans. "Wir haben mehrere Diablo-Projekte in Arbeit", sagt sie. "Einige von ihnen werden mehr Zeit brauchen als andere, aber wir haben vielleicht ein paar Dinge, die wir euch später in diesem Jahr zeigen werden."

"Später in diesem Jahr" weist sicherlich auf die BlizzCon hin, die vom 2. bis 4. November in Anaheim, Kalifornien, stattfindet. Nun können wir spekulieren, was auf der Hausmesse von Blizzard angekündigt wird und was dementsprechend die anderen Diablo-Projekte sein könnten. Dass eines davon Diablo 4 beziehungsweise das nächste große Spiel der Reihe (vielleicht heißt es ja anders) sein wird, davon ist auszugehen. Im Herbst 2017 lieferte bereits eine Stellenausschreibung den Hinweis auf ein neues Diablo. Weil das Studio einen Production Designer suchte, der Erfahrung mit Massive-Multiplayer-Spielen hat, ist davon auszugehen, dass der nächste Teil der Reihe mehr ein MMO als ein Lobby-basiertes Action-Rollenspiel sein wird.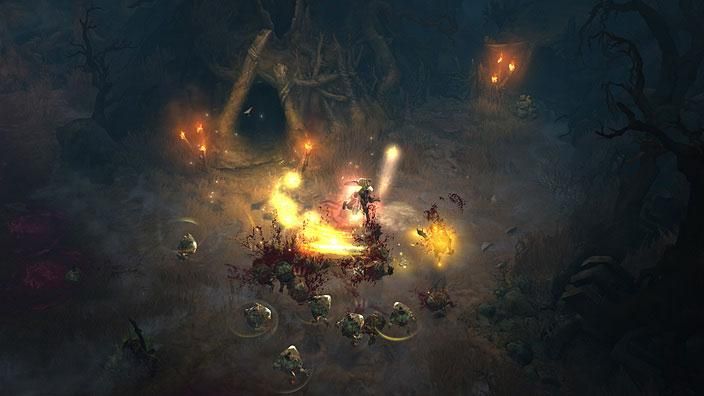 Diablo 3 hat mittlerweile über sechs Jahre auf dem Buckel. Da wird es doch eigentlich Zeit für einen Nachfolger, aber wir wissen ja, wie viel Zeit sich Blizzard mit solchen Projekten lässt.
Dass jenes Spiel auf der diesjährigen BlizzCon angekündigt wird, halten wir dann aber doch für unwahrscheinlich. Wenn Blizzard an mehreren Diablo-Projekten arbeitet und bereits andeutet, dass einige davon noch viel Zeit benötigen, wird Diablo 4 sicherlich dazugehören. Eine Ankündigung, mit der wir in diesem Jahr durchaus rechnen, ist eine Version von Diablo 3 für die Nintendo Switch. Die wurde sogar schon im Frühjahr von Blizzard angedeutet. Zumindest vermuteten viele, dass das kurze Video, das der Konzern im März veröffentlichte, sich auf eine Switch-Variante des Rollenspiels bezog. 

Darüber hinaus besteht noch die Möglichkeit eines Mobile-Ablegers oder einer Remastered-Fassung von Diablo 2. Auch diesbezüglich gab es 2017 eine Stellenausschreibung, die darauf hindeutete. Ja, und dann wäre da immer noch die Option, dass Blizzard nach "Reaper of Souls" und dem Totenbeschwörer-DLC eine weitere Erweiterung für Diablo 3 veröffentlicht. Warten wir mal ab, was die BlizzCon 2018 für Serienfans bereithalten wird.
Quelle: Blizzard Entertainment