Marvel Ultimate Alliance 3 - The Black Order: Alle Infos zum Release
Geschrieben am 18.07.2019 um 15:00 Uhr.
Ab morgen prügeln sich Superhelden und Schurken auf der Switch in Marvel Ultimate Alliance 3: The Black Order.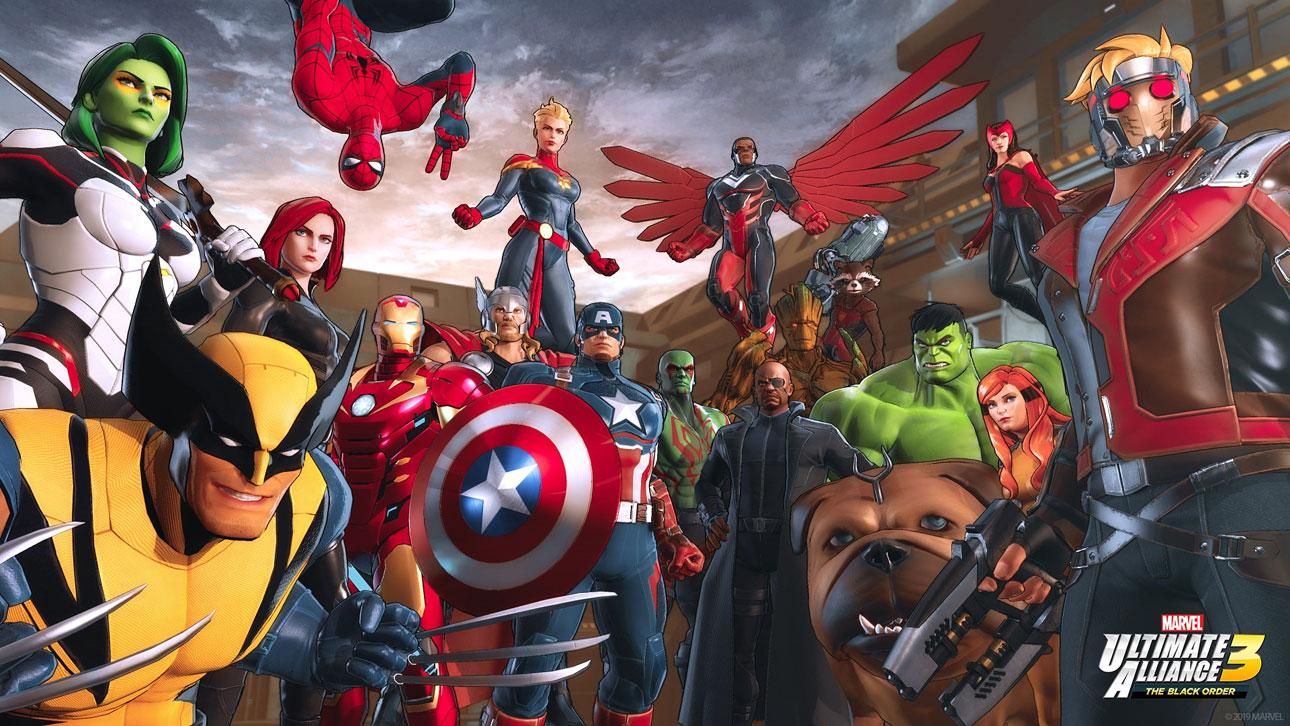 Im Kino war es das erst mal für dieses Jahr mit Marvel. Nach zuletzt "Spider-Man: Far From Home" gönnt sich das MCU (Marvel Cinematic Universe) bis 2020 eine Pause. Dafür gibt es reichlich Superhelden-Action auf der Nintendo Switch. Morgen erscheint exklusiv für den Hybrid aus Handheld und stationärer Konsole Marvel Ultimate Alliance 3: The Black Order – und das fast zehn Jahre nach dem Vorgänger. Die Fans wird es freuen, dass die Reihe nach so langer Zeit ihr Comeback feiert. Doch es gibt sicherlich auch viele Spieler, die die ersten beiden Teile gar nicht kennen. In diesem Artikel bereiten wir für beide Gruppen all die wichtigen Informationen auf, die es zu dem Titel gibt.
Worum geht es?
Marvel Ultimate Alliance 3: The Black Order ist wie seine Vorgänger ein Hack and Slay. Der Hauptbestandteil des Spiels sind Kämpfe in Echtzeit, in denen ihr mit einem Team aus vier Helden böse Schurken verdrescht. Ihr könnt jederzeit zwischen den Charakteren wechseln, um deren Spezialfähigkeiten immer zum richtigen Zeitpunkt einzusetzen. Der große Reiz besteht darin, nicht nur nach und nach mehr Figuren freizuschalten, sondern sie auch mit Kraftpunkten sowie -kugeln aufzuleveln und Skills anzupassen.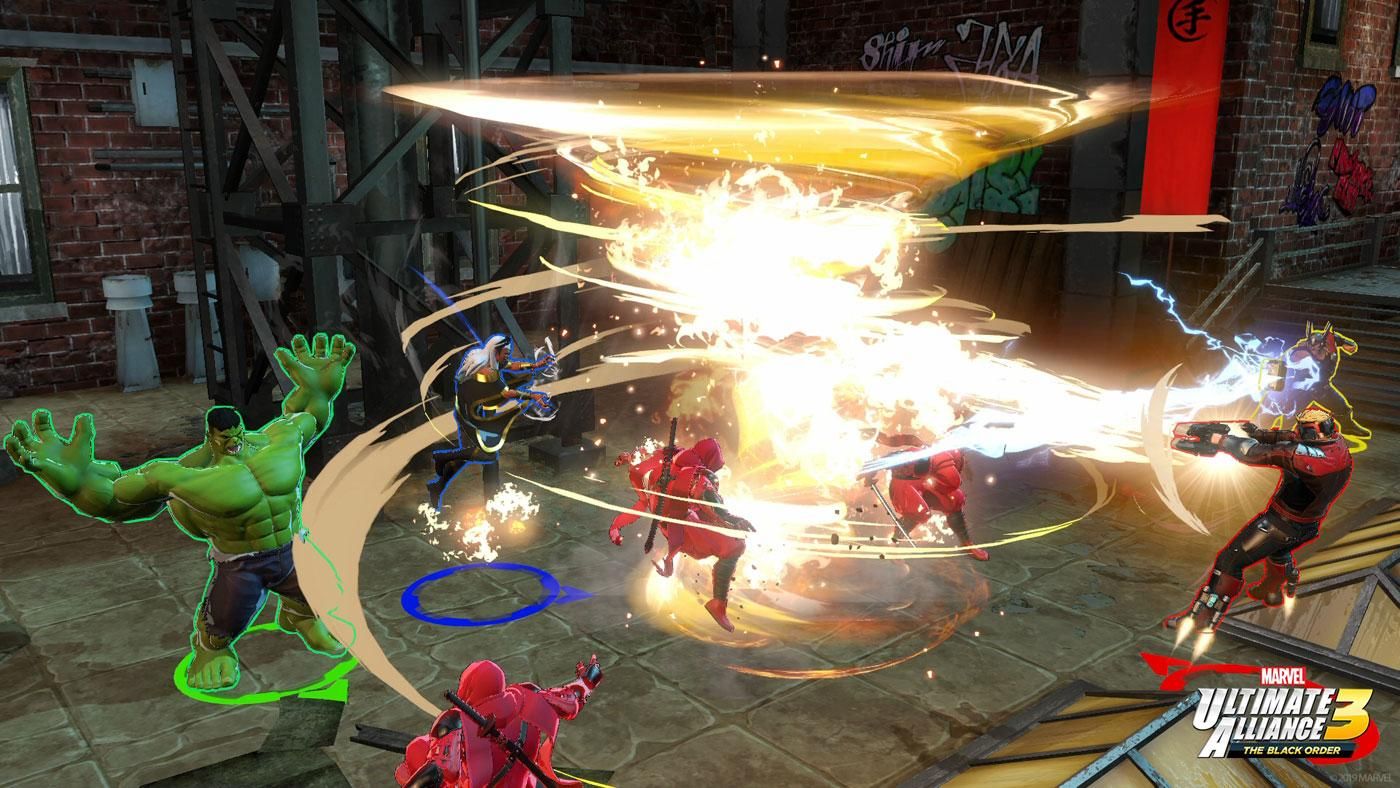 Kämpfe stehen klar im Vordergrund.
Die Geschichte von Marvel Ultimate Alliance 3: The Black Order ist gar nicht mal so weit von "Avengers: Infinity War" entfernt. Es geht schließlich darum, dass Superschurke Thanos und seine Black Order auf den Plan treten. Sie sind auf der Suche nach den Infinity-Steinen und wenn sie die allesamt ergattern, wird das üble Folgen für die gesamte Galaxie haben. Für die Helden gilt es also, die magischen Steine vor Thanos zu finden. Doch dabei stellen sich ihnen noch so einige andere bekannte Bösewichte in den Weg.

Zum Release umfasst Marvel Ultimate Alliance 3: The Black Order 34 bekannte Helden aus den Marvel-Comics als spielbare Charaktere, weitere werden per DLCs folgen. Mit dabei sind etwa Spider-Man, Deadpool, Iron Man, der Hulk, Wolverine, die Guardians of the Galaxy und Black Panther. Wie ihr euer Team zusammensetzt, ist eure Sache. Allerdings solltet ihr bedenken, dass es zwischen den Superhelden Synergien gibt, die sich im Kampf als äußerst nützlich erweisen können. Und falls ihr nicht allein spielen wollt: Marvel Ultimate Alliance 3 ist komplett im 4-Spieler-Koop spielbar. Das geht sowohl online als auch lokal im drahtlosen Netzwerk und mit vier Joy-Cons auf einer Konsole.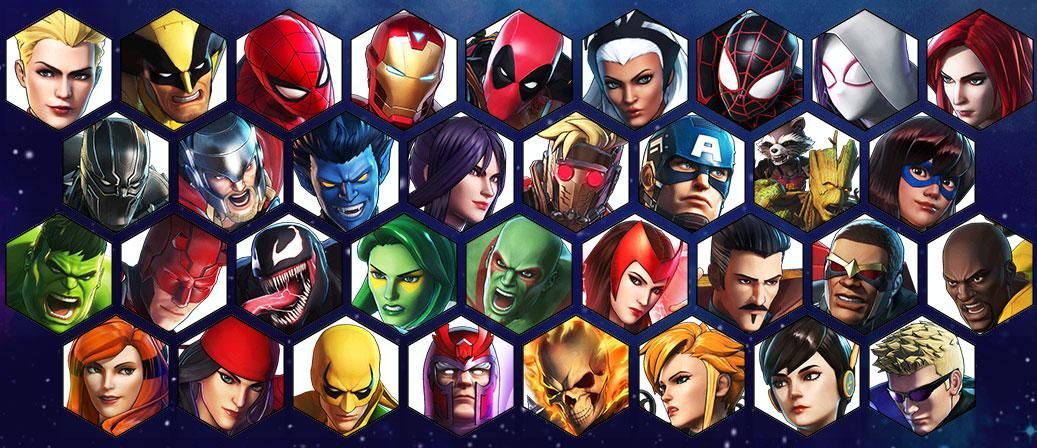 Das sind alle spielbaren Charaktere im Überblick. Na, erkennt ihr sie alle?
Wer hat's gemacht?
Das erste und zweite Marvel Ultimate Alliance waren noch Spiele von Activision, die von unterschiedlichen westlichen Studios entwickelt wurden. Heute liegt die Lizenz bei Nintendo, weshalb Teil 3 eben auch nur für die Switch erscheint. Mit der Entwicklung haben die Japaner ein Studio aus der eigenen Heimat beauftragt. Kein Geringer als Team Ninja ist für Marvel Ultimate Alliance 3: The Black Order verantwortlich.

Das Studio von Tomonobu Itagaki wurde 1995 gegründet und ist vor allem für die "Ninja Gaiden"- und "Dead or Alive"-Spiele bekannt. Actionspiele sind das Metier von Team Ninja. Das Unternehmen aus Tokio hat auch schon des Öfteren für Nintendo entwickelt. Beispielsweise stammt das 2010 erschienene Metroid: Other M von Team Ninja. Außerdem hat man Omega Force (Dynasty Warriors, Dragon Quest Builders 2) bei Hyrule Warriors unter die Arme gegriffen. Aktuell werkelt Team Ninja am Souls-like Nioh 2 für die PlayStation 4.
An wen richtet sich Marvel Ultimate Alliance 3: The Black Order?
Wer sich einen großen Blockbuster rund um die Marvel-Superhelden wünscht, könnte von Marvel Ultimate Alliance 3 enttäuscht werden und sollte vielleicht besser auf Marvel's Avengers von Square Enix warten, das im Mai 2020 erscheinen soll. Das Switch-exklusive Action-RPG Marvel Ultimate Alliance 3: The Black Order ist sicherlich kein AAA-Spiel. Dass es grafisch nicht auf sonderlich hohem Niveau liegt, hat natürlich was mit der im Vergleich zur PS4 und Xbox One schwachen Hardware der Nintendo-Konsole zu tun. 

Doch auch unabhängig von der Optik wirkt Marvel Ultimate Alliance 3: The Black Order in den ganzen Gameplay-Videos nicht so, als sei es ein Projekt mit enorm hohen Produktionsaufwand. Aber es könnte für all die Comic-Fans interessant sein, die gerne actionreiche Kloppereien erleben, Helden sammeln und die immer weiter aufleveln wollen. Vielleicht ist es ja sogar für so manchen Fan der ersten beiden Teile ein Grund, sich eine Switch zu kaufen.