UPDATE: Diablo 3: Saison 19 startet, neue Sets für Mönch und Kreuzritter
Geschrieben am 22.11.2019 um 14:15 Uhr.
In Diablo 3 startet heute die 19. Saison mit neuen Buffs und kosmetischen Belohnungen.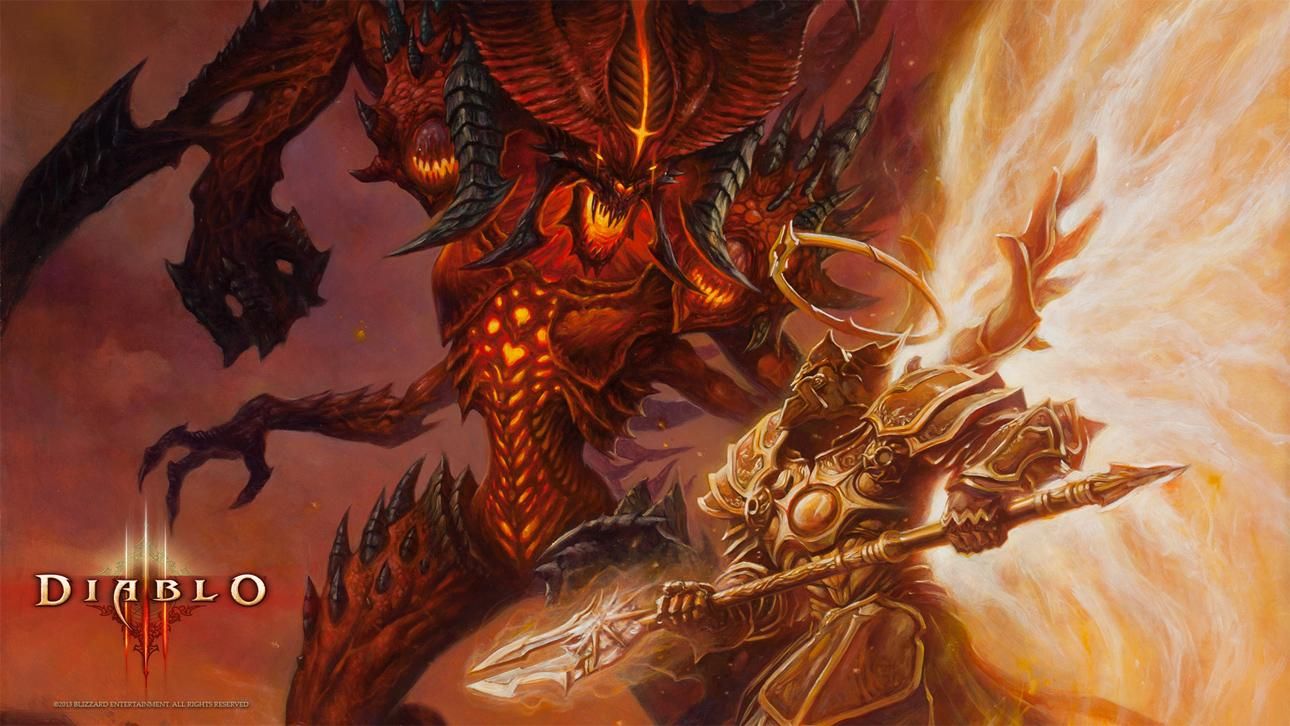 Update vom 22.11.2019: Die 19. Saison ist gestartet. Ab sofort profitiert ihr also von den neuen Buffs und könnt auf die Jagd nach den neuen Saisonreisenbelohnungen gehen, darunter jeweils ein neues Set für alle Klassen in Form von Haedrigs Geschenk. Los geht es um 17 Uhr.
Originalmeldung vom 16.11.2019: Alle Welt spricht schon über Diablo 4, sehr viele Leute haben aber noch richtig viel Spaß mit Diablo 3. Gut, mit dem Teil werden sie auch noch eine Weile vorliebnehmen müssen, denn der Release des Nachfolgers erfolgt laut Blizzard "nicht bald, nicht mal Blizzard-bald". Da ist es natürlich super, dass der Entwickler weiterhin Updates mit neuen Inhalten veröffentlicht, wenn auch nichts Weltbewegendem. Aber die "Diablo 3"-Spieler freuen sich ja schon darüber, wenn es neue Item-Sets für die Klassen gibt.
Blizzard hat nun bekannt gegeben, dass es in der neuen Season, die am 22. November beginnt, für jeden Charakter in dem Hack and Slay neue Sets geben soll. Mit Patch 2.6.7, der jüngst erschienen ist, sind bereits zwei Klassen bedient. Für den Mönch gibt es mit "Patterns of Justice" eine Rüstungskombi, die unter anderem der Fähigkeit "Reißender Wind" den Effekt jeder Rune verleiht und den erlittenen Schaden nach Einsatz von "Gewitterfront" um 50 Prozent reduziert. Das zweite neue Set namens "Aegis of Valor" ist für den Kreuzritter bestimmt und sorgt zum Beispiel dafür, dass Treffer mit der "Himmelsfaust" jeweils 5 Zorn generieren und den erlittenen Schaden für fünf Sekunden um ein Prozent senken. Dieser Effekt ist 50 Mal stapelbar.
Neben diversen Balancing-Anpassungen und Bugfixes gibt es außerdem eine neue Saison. In der 19. Spielzeit von Diablo 3 profitiert ihr von dem Buff "Pandemonium". Der belohnt euch für Killstreaks. Je mehr Gegner ihr in Folge abschlachtet, desto bessere Boni erhaltet ihr. "Pandemonium" erhöht eure Bewegungsgeschwindigkeit um 0,005 und euren Schaden um 0,001 Prozent. Das mag nach wenig klingen, aber der Effekt ist bis zu 1000 Mal stapelbar. Somit sind bis zu 50 Prozent mehr Bewegungstempo und 100 Prozent mehr Schaden möglich. 

Zusätzlich erhaltet ihr weitere Buffs nach bestimmten Killstreaks. Nach 15 Tötungen etwa erscheinen explodierende Hühner, die sich ihre Opfer automatisch suchen und sie mit in den Tod reißen. Nach 30 Kills wirkt ihr eine Frostnova, die Gegner einfriert. Das Maximum liegt bei satten 1000 in Folge getöteten Widersachern. Den Effekt, der dann in Diablo 3 eintritt, hält Blizzard jedoch geheim.
Quelle: Blizzard Entertainment