Update: Diablo 3 offiziell für die Switch angekündigt!
Geschrieben am 17.08.2018 um 11:12 Uhr.
Diablo 3 auf der Switch? Einem Forbes-Artikel zufolge werde das RPG noch dieses Jahr für die Nintendo-Konsole erscheinen.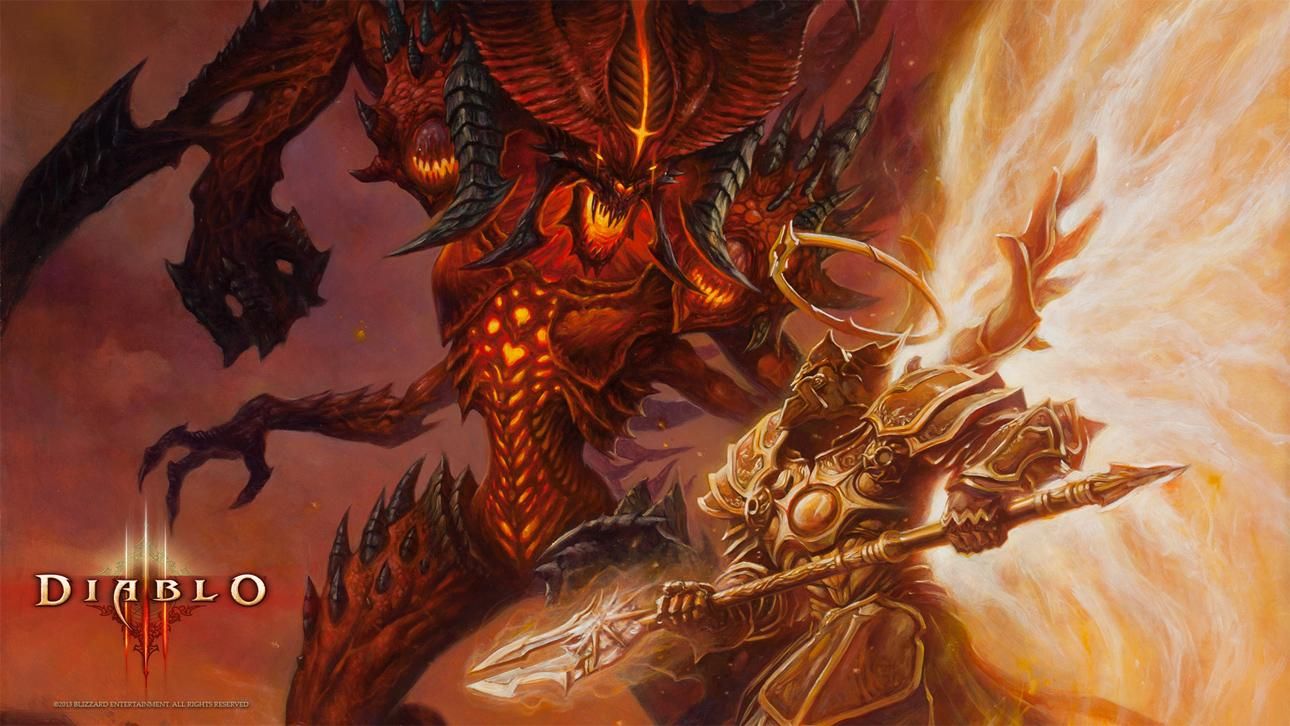 Update 17. August 2018:
Nachdem gestern das Forbes Magazin unbeabsichtigt die Bombe hat platzen lassen, zieht Blizzard nun nach und hat Diablo 3 ganz offiziell für die Nintendo Switch angekündigt. Die Diablo III: Eternal Collection wird noch in diesem Jahr sowohl ganz traditionell im Einzelhandel als auch im Nintendo eShop erhältlich sein. Zudem haben Fans in den USA und Europa die Möglichkeit, auf der gamescom in Köln, der Fan Expo in Toronto oder der PAX West in Seattle selbst erste Erfahrungen zu sammeln und das Spiel vor Release auszuprobieren. Ein genaues Erscheinungsdatum gibt es noch nicht. 
Diablo 3 - Switch-Trailer:
Originalmeldung vom 16. August 2018:
Erst vor einer Woche hatte Blizzard Entertainment bestätigt, dass mehrere Diablo-Projekte in Arbeit seien und manche davon mehr Zeit benötigen als andere. Da haben wir noch spekuliert, was denn außer einem Diablo 4 (oder wie auch immer es heißen wird) noch in Entwicklung sein könnte. Am wahrscheinlichsten erschien uns da eine Switch-Version von Diablo 3, die ja bereits im Frühjahr von Blizzard angedeutet wurde. Nun ist es wohl so gut wie sicher, dass das Hack and Slay in nicht allzu ferner Zukunft für die Nintendo-Konsole erscheint. Forbes hatte gestern für kurze Zeit einen Artikel online, in dem davon die Rede war, dass Diablo 3 noch in diesem Jahr den Weg auf die Switch finden werde. Forbes hat das Ganze mittlerweile zwar wieder offline genommen, doch dank einem fleißigen Reddit-Nutzer gibt es noch Bilder von dem kompletten Artikel. Dessen URL ist noch vorhanden, führt aber zu einer 404-Seite. Das Magazin scheint also Infos direkt von Blizzard erhalten und dann zu früh veröffentlicht zu haben. Gut möglich, dass die offizielle Ankündigung der Switch-Fassung von Diablo 3 erst zur gamescom erfolgen soll, die nächste Woche in Köln stattfindet.
Laut dem Forbes-Artikel werde die Portierung den Untertitel "Eternal Collection" tragen und nicht nur das Hauptspiel, sondern auch die beiden Erweiterungen "Reaper of Souls" und "Rückkehr des Totenbeschwörers" enthalten. Zudem gebe es exklusive Inhalte in Form eines kosmetischen Rüstungssets, das an den Zelda-Schurken Ganondorf angelehnt ist, Flügel, die von Majoras Maske inspiriert sind, einen Tri-Force-Portraitrahmen und ein Hühnchen als Haustier.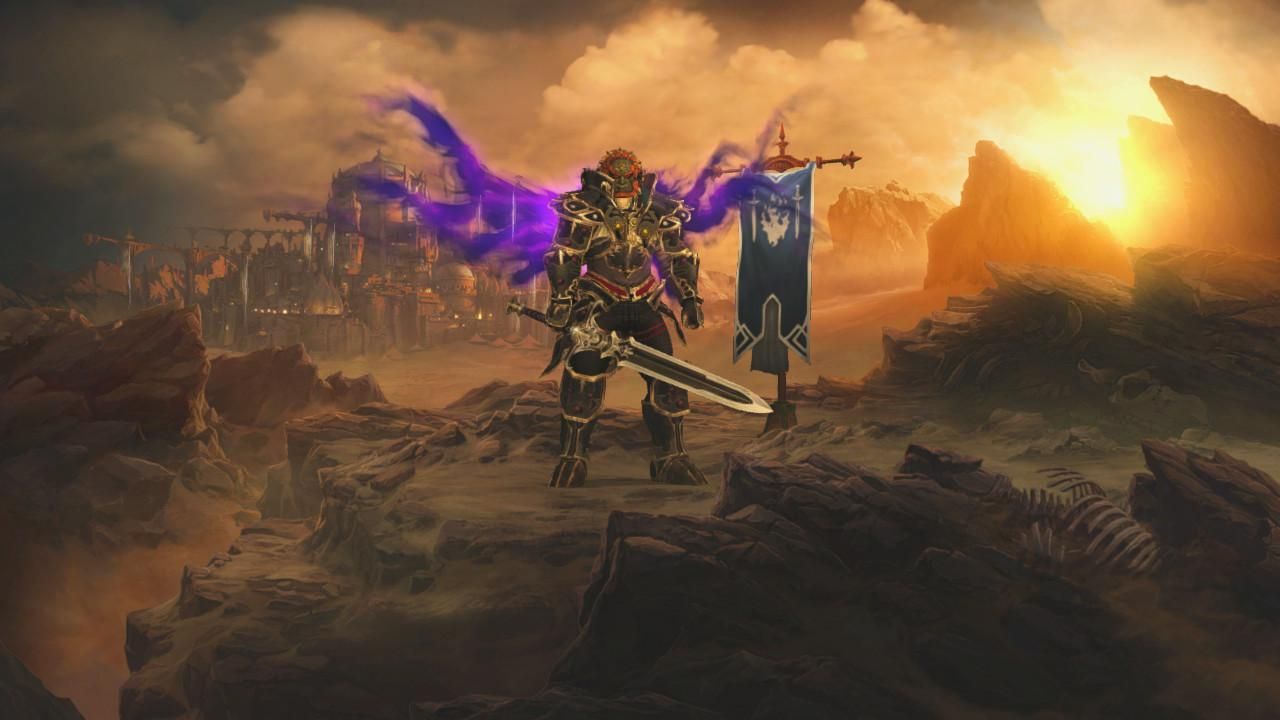 Dieser Ganondorf-Look sei einer der Exklusivinhalte der Switch-Version von Diablo 3.
Ebenso liegen Infos zum Multiplayer auf der Switch vor. Demnach werdet ihr mit bis zur drei Freunden lokal an einer Konsole auf Itemjagd gehen, genauso aber auch mit vier Switches im drahtlosen LAN-Modus zocken können. Der Online-Mehrspieler sei ebenfalls von der Partie, was keine Überraschung wäre. Allerdings werdet ihr dafür eben für den Switch-Online-Service bezahlen müssen, der im September startet. Zur technischem Umsetzung der Portierung offenbart der Forbes-Artikel noch keine Infos. 

Wir würden uns sehr darüber freuen, dieses Jahr noch Diablo 3 unterwegs auf der Switch zocken zu können. Die Portabilität der Konsole ist einfach ein großer Vorteil und solch ein Action-Rollenspiel bietet sich sowohl für die kurze Bus- als auch lange ICE-Fahrt an. Und dass Diablo 3 auf der Konsole richtig gut funktionieren kann, hat Blizzard mit der PS4- und Xbox-One-Version bewiesen. Außerdem wäre ein gescheiter "Diablo 3"-Port nach der mäßigen Umsetzung von Titan Quest eine sehr willkommene Alternative.
Quelle: Reddit