Faktencheck zu Captain Toad: Treasure Tracker
Geschrieben am 09.07.2018 um 09:24 Uhr.
Nintendo verfrachtet mit Captain Toad: Treasure Tracker einen weiteren Wii-U-Titel auf die Switch. Wir haben die Infos.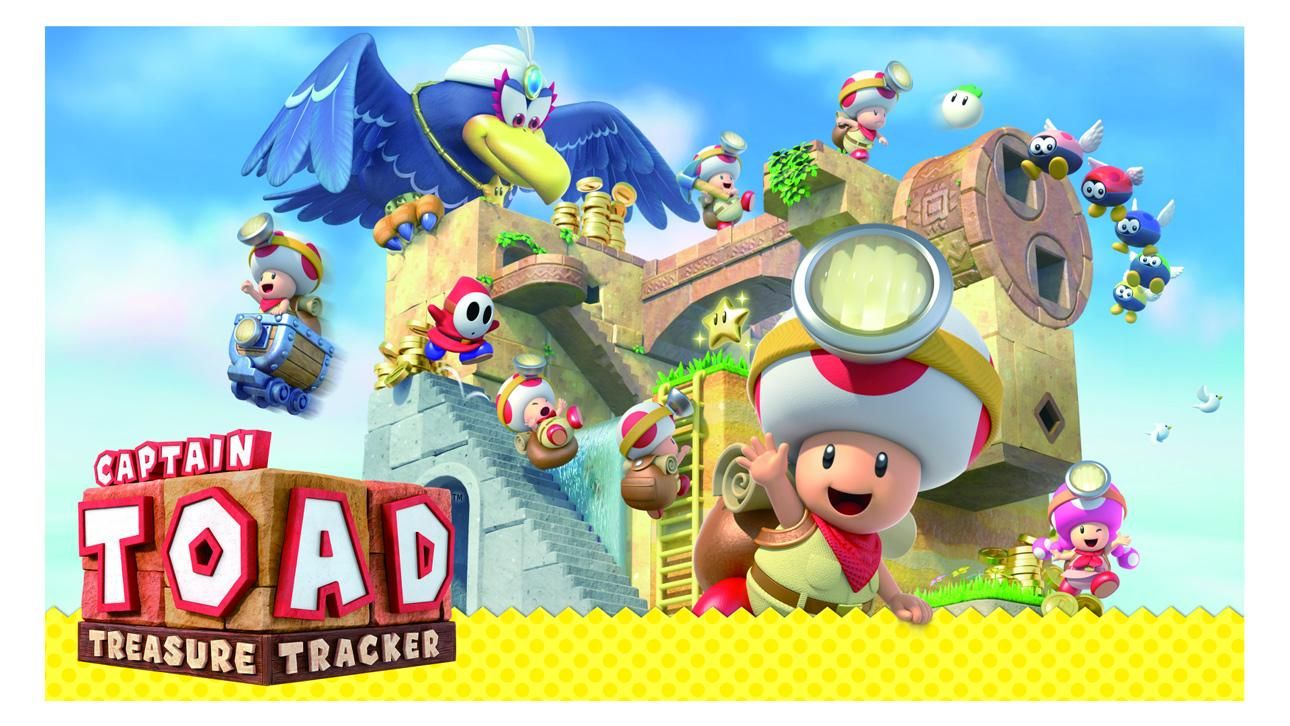 Besitzer einer Nintendo Switch kommen in dieser Woche voll auf ihre Kosten. Deren Hersteller pfeift auf das Sommerloch und veröffentlicht am Freitag gleich zwei Spiele für die Konsole. Neben dem neuen Rollenspiel Octopath Traveler, dem wir uns in Kürze ebenfalls in einem eigenen Faktencheck widmen werden, steht mit Captain Toad: Treasure Tracker die Wiederveröffentlichung eines Titels an, der ursprünglich für die Wii U entwickelt wurde. Falls ihr von dem "damals" (also vor gerade mal drei Jahren) nichts mitbekommen haben solltet, weil ihr nicht zu den wenigen Leuten gezählt habt, die die Switch-Vorgängerin im Wohnzimmer stehen hatten, erhaltet ihr in diesem Faktencheck alle Informationen zu dem kurzweiligen Puzzlespiel.
Worum geht es?
In Captain Toad: Treasure Tracker geht es ausnahmsweise mal nicht um Mario und auch nicht Luigi oder Yoshi, sondern den namensgebenden kleinen Pilzmann. Es ist das erste Spiel, in dem Toad der Hauptdarsteller ist. Das Ganze basiert auf den kleinen Zwischenlevels in Super Mario 3D World, die sich im Grunde genauso gespielt haben wie das, was ihr in Captain Toad: Treasure Tracker serviert bekommt. Da war wohl jemand bei Nintendo so angetan von jenen Passagen, dass man sich gesagt hat: "Lasst uns daraus ein eigenes Spiel machen!"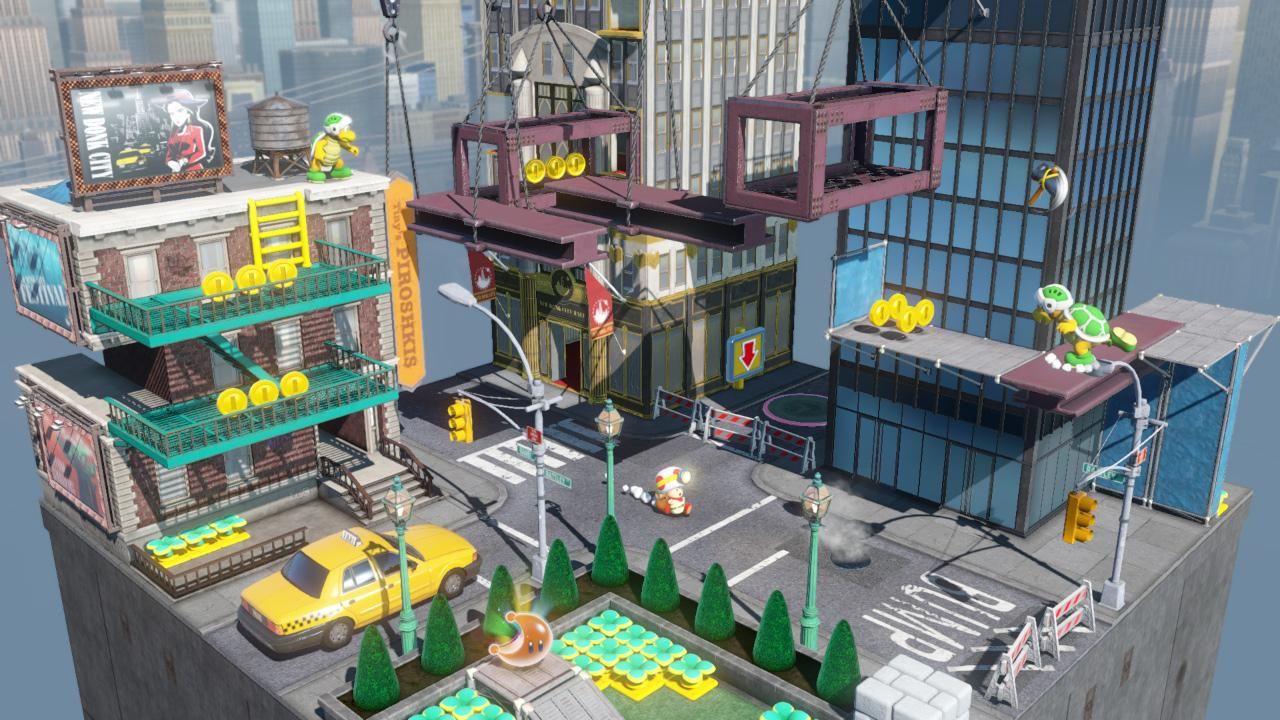 Die Levels von Captain Toad: Treasure Tracker sind recht klein und dadurch gut zwischendurch konsumierbar.
In Captain Toad: Treasure Tracker steuert ihr den Titelhelden durch eckige Levels und müsst dabei immer wieder knifflige Puzzles lösen und andere Herausforderungen meistern. Das Spiel ist dabei kein Jump and Run, wie man es vielleicht am ehesten erwarten würde, sondern eher ein Denkspiel. Dennoch lenkt ihr Toad aktiv durch die Levels. Weil der Kerl aber nicht wie Mario in der Lage ist zu springen, müsst ihr euch eben was anderes einfallen lassen, um etwa auf höher gelegene Ebenen zu gelangen oder Gegner auszuschalten. Euer Ziel in jedem Level ist das Finden eines Schatzes, bestehend aus Juwelen und Power-Sternen. 

Neben Captain Toad ist auch seine Freundin Toadette mit von der Partie. Das Problem: Zu Beginn des Spiels wird sie von dem bösen Vogel Wingo entführt – Nintendo-Schurken aus dem Pilzkönigreich scheinen wohl nichts lieber zu tun, als junge Damen zu kidnappen. Das heißt aber nicht, dass Toadette für den Rest des Spiels in Gefangenschaft bleibt. Sie ist ebenfalls in einigen Levels von Captain Toad: Treasure Tracker spielbar.
Wer hat's gemacht?
Captain Toad: Treasure Tracker ist keine externe Produktion, wie das zum Beispiel beim jüngst erschienenen Mario Tennis Aces der Fall ist. Das Knobelspiel ist bei Nintendo Entertainment Analysis & Development, kurz Nintendo EAD, entstanden – genauer gesagt in dessen Niederlassung in Tokio. Das Team hat zuvor beispielsweise an Super Mario Galaxy 2 und Super Mario 3D World gearbeitet. Einer der beiden Game Director des letztgenannten Jump and Runs, Kenta Motokura, war auch an Captain Toad: Treasure Tracker in leitender Position beteiligt. Er ist seit 2000 bei Nintendo und war anfangs Character Designer für Pikmin 1 und 2 sowie Super Mario Sunshine.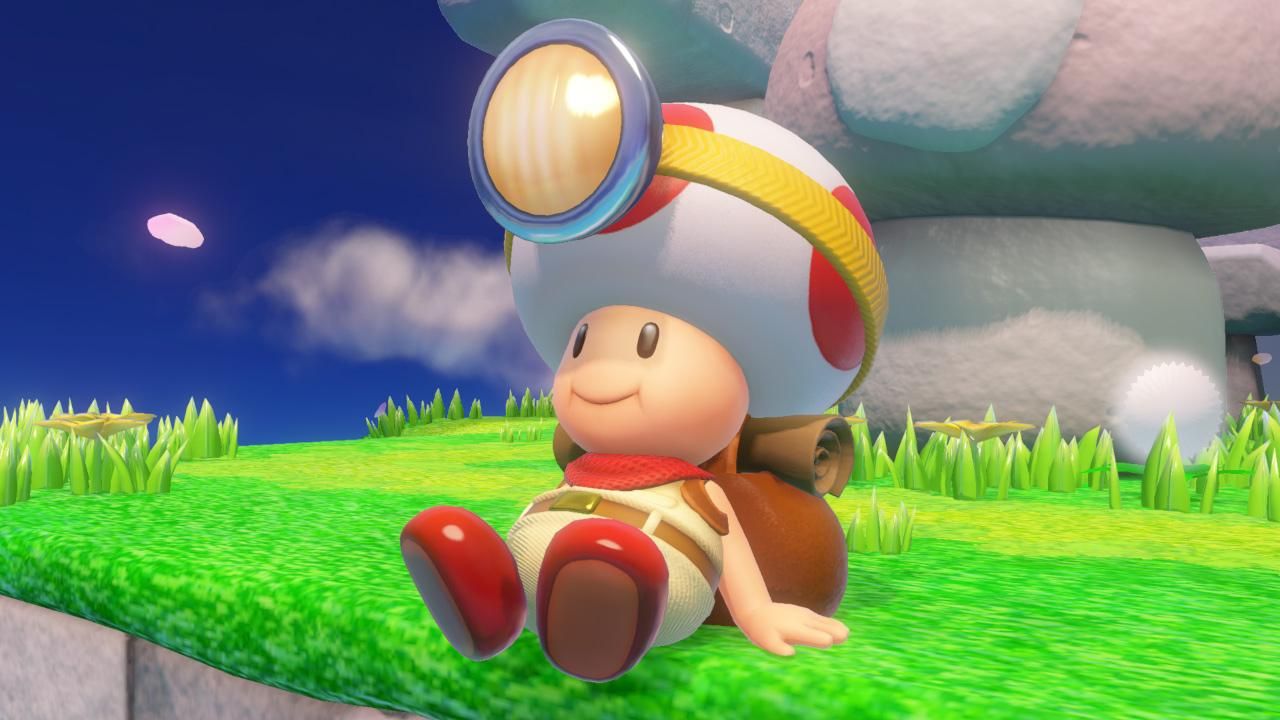 Beinahe wäre Toad der ewige Nebendarsteller geblieben, doch Nintendo dachte sich, dem kleinen Pilzkopf doch mal ein eigenes Spiel widmen zu müssen.
An wen richtet sich Captain Toad: Treasure Tracker?
Wir haben es bereits erwähnt: Captain Toad: Treasure Tracker ist kein Jump and Run. Denn dazu fehlt die Möglichkeit, mit Toad oder Toadette zu springen. Es ist ein Titel für all diejenigen, die gerne ihr Hirn auf die Probe stellen. Wenn ihr Lust habt, euch durch clever gestaltete Levels zu rätseln und sowieso ein Faible für das "Super Mario"-Universum habt, könnte Captain Toad: Treasure Tracker eine gute Wahl sein. 

Zudem ist es nun endlich auf Systemen angekommen, für die es auch am besten geeignet ist: auf portablen Konsolen. Der Titel ist vor allem für zwischendurch super, da die Levels allesamt recht kurz sind. Bei der Wii U herrscht aber eben das Problem, dass das Gamepad ja nicht zu weit von der Konsole entfernt sein darf, auch wenn ihr auf dessen Bildschirm zockt. Mit Switch oder 3DS könnt ihr Captain Toad: Treasure Tracker überall spielen. Zur Version für letzteres Gerät solltet ihr aber wirklich nur dann greifen, wenn ihr keine Switch besitzt. Auf dem Handheld bietet das Spiel weniger Inhalt und sieht aufgrund schwächerer Hardware schlechter aus.