UPDATE: 15 Minuten Kampf- und Parkour-Action
Geschrieben am 03.12.2021 um 14:54 Uhr.
Die fünfte Folge Dying 2 Know ist erschienen und bietet euch einen umfassenden Einblick in Dying Light 2: Stay Human.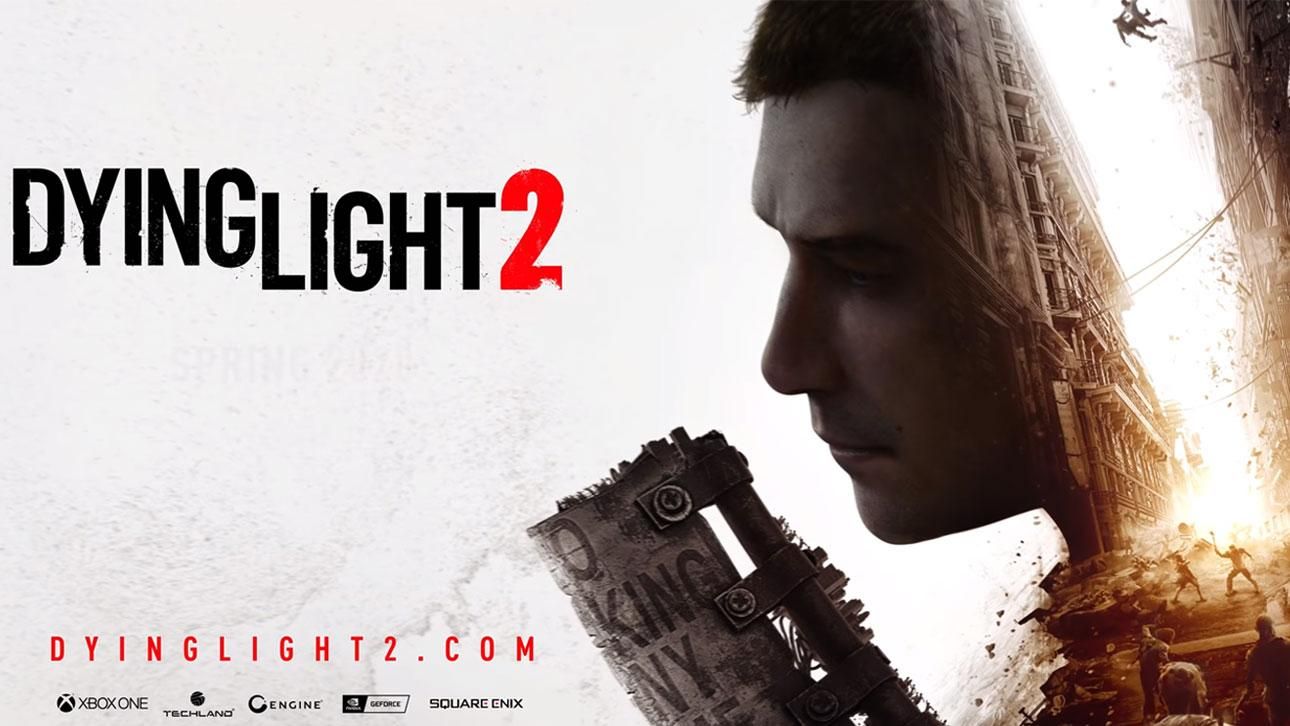 Update vom 03.12.2021: Wie versprochen hält die jüngste Episode von Dying 2 Know eine dicke Ladung Gameplay-Szenen aus Dying Light 2: Stay Human bereit. Eine Viertelstunde lang zeigt Techland, wie sich das Actionspiel spielt. Die Quest namens "A Place to Call Home", die ihr hier seht, trägt sich laut Senior Producer Kornel Jaskuła nach ungefähr einem Drittel der Hauptgeschichte zu. Auf der Suche nach Informationen über seine vermisste Schwester verschlägt es Protagonist Aiden von Alt-Villedor ins Zentrum der Stadt. Sein Ziel: das Fish Eye, eine Bar. Die Demo zeigt Story-Sequenzen mit Lawan, die von Rosario Dawson ("Sin City", "The Mandalorian") verkörpert wird, Parkour-Action und Kämpfe gegen Infizierte sowie die Renegades, eine der drei Fraktionen in der Stadt.
Neben dem neuen Gameplay hat Folge 5 von Dying 2 Know noch eine kleine Überraschung zu bieten: Anlässlich des 30-jährigen Jubiläums von Techland verschenkt das polnische Unternehmen zwei seiner älteren Titel. Aktuell gibt es das Sci-Fi-Actionspiel Crime Cities aus dem Jahr 2000 auf GOG zum Nulltarif. Nächste Woche folgt auf Steam der acht Jahre alte Ego-Shooter Call of Juarez: Gunslinger.
Originalmeldung vom 26.11.2021: Erst vor zwei Tagen haben wir über das jüngste Dying 2 Know More zu Dying Light 2: Stay Human berichtet, da kündigt der polnische Entwickler Techland auch schon eine neue Folge Dying 2 Know an. Die fünfte Folge der Web-Videoreihe erscheint am 2. Dezember und wird zunächst auf Twitch ausgestrahlt – und es wird eine sehr spannende Episode, denn Techland zeigt jede Menge neues Gameplay.
15 Minuten Videomaterial direkt aus dem Actionspiel versprechen die Polen. Darin werden wir sehen, wie Hauptcharakter Aiden Caldwell gegen unterschiedliche Arten von Zombies kämpft und sich durch die offene Spielwelt bewegt. Es soll neue Details zu den Quests und den Gefahren, denen sich der Held stellen muss, geben. Nachdem die letzten Folgen von Dying 2 Know recht wenig Spielszenen geboten haben, dürfte die kommende Episode also deutlich aufschlussreicher sein.
Die Erstausstrahlung der Folge auf Twitch beginnt am besagten 2. Dezember um 21 Uhr. Als Moderatoren treten Jonah Scott, der Sprecher von Aiden in der englischen Fassung von Dying Light 2: Stay Human, sowie erneut die Streamerin Leah in Aktion. Falls ihr die Premiere auf Twitch verpasst, keine Sorge: Das Video wird im Anschluss natürlich jederzeit auf YouTube abrufbar sein.
Der Release von Dying Light 2: Stay Human ist für den 4. Februar 2022 geplant. Das Open-World-Spiel erscheint für den PC sowie die PlayStation 5, PlayStation 4, Xbox Series X/S, Xbox One und die Switch. Bei der Variante für die Nintendo-Konsole handelt es sich um eine Cloud-Version, da die Hardware nicht leistungsstark genug wäre, um das Spiel selbst zu berechnen und flüssig darzustellen.