Das sind die deutschen Sprecher
Geschrieben am 06.12.2019 um 14:39 Uhr.
Die deutsche Sprachausgabe von Cyberpunk 2077 soll richtig gut werden. Dafür hat CD Projekt bekannte Sprecher engagiert.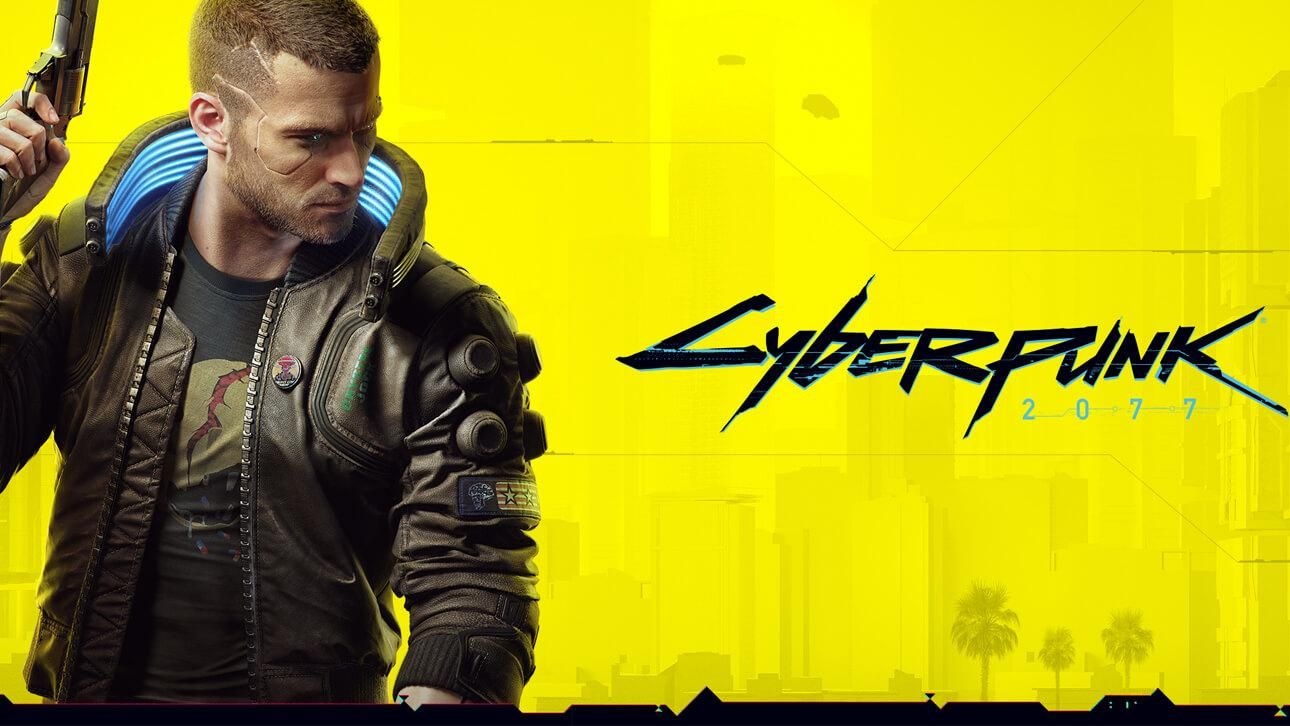 Cyberpunk 2077 wird ein riesiges Spiel mit etlichen Dialogen. Jemand, der des Englischen nicht mächtig ist und keine Lust hat, die ganze Zeit Untertitel zu lesen, würde fluchen, wenn das neue Rollenspiel von CD Projekt RED keine deutsche Sprachausgabe hätte – oder genau die ziemlich mies wäre. Ersteres ist definitiv nicht der Fall, wie wir längst wissen. Natürlich bietet Cyberpunk 2077 eine deutsche Vertonung und einer der Sprecher wurde bereits im Zuge der gamescom bekannt gegeben: Benjamin Völz spricht Johnny Silverhand, also den Charakter, der von Keanu Reeves dargestellt wird. Das passt gut, denn Völz ist die Standardsynchronstimme von Reeves in Kinofilmen.
Mittlerweile hat CD Projekt RED auch die deutschen Sprecher für die weibliche beziehungsweise den männlichen V, also euren Hauptcharakter in Cyberpunk 2077, bekannt gegeben. Spielt ihr in dem Open-World-Spiel eine Frau, hört ihr die Stimme von Flavia Vinzens. Die gebürtige Schweizerin hat unter anderem Rollen in Fallout 4, Mafia 3 und Deus Ex: Mankind Divided gesprochen und hat auch schon bei der deutschen Vertonung von Serien wie "Orange is the New Black" und "Designated Survivor" mitgewirkt.
Der männliche V in Cyberpunk 2077 wird von Björn Schalla vertont. Der ist nicht nur als Synchronsprecher von Seann William Scott ("American Pie"), Sebastian Stan (dem Winter Soldier in den Marvel-Filmen), Casey Affleck ("Manchester by the Sea"") und Charlie Hunnam ("Sons of Anarchy") bekannt, sondern hat auch schon bei vielen Filmen Dialogregie geführt, zum Beispiel bei "Jurassic World" und mehreren "Star Wars"- sowie Marvel-Filmen.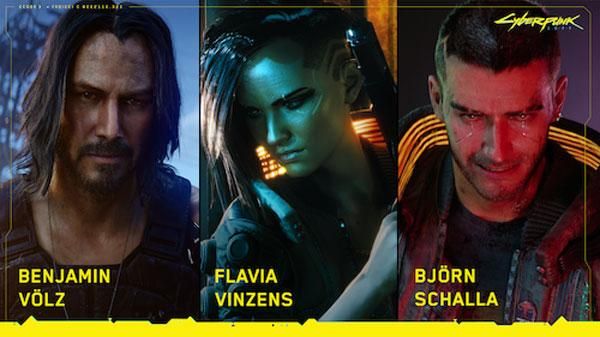 Die Sprecher für die Hauptfiguren können sich schon mal sehen (und demnächst hören) lassen. Fragt sich nur, ob die anderen wichtigen Charaktere in der Geschichte auch so gut besetzt sein werden.
CD Projekt RED möchte deutschsprachigen Spielern eine sehr gute Erfahrung bereiten, weshalb man auf solch namhafte Sprecher setzt. Man habe sogar aufgrund von Feedback nach der gamescom, wo das Studio zum ersten Mal die deutsche Version von Cyberpunk 2077 präsentierte, Rollen umbesetzt oder zumindest Anpassungen vorgenommen. Ob die deutsche Sprachausgabe am Ende überzeugt und eine gute Alternative zur englischen Fassung ist, werden wir ab dem 16. April 2020 herausfinden, wenn das Spiel für PC, PS4 und Xbox One erscheint.
Quelle: CD Projekt RED