Update: "Gold and Glory"-Wochenende startet morgen
Geschrieben von Nico Trendelkamp am 15.03.2019 um 12:53 Uhr.
Rare veranstaltet am Wochenende in Sea of Thieves ein XP- und Gold-Event und es gibt neue Infos zum Insider-Programm.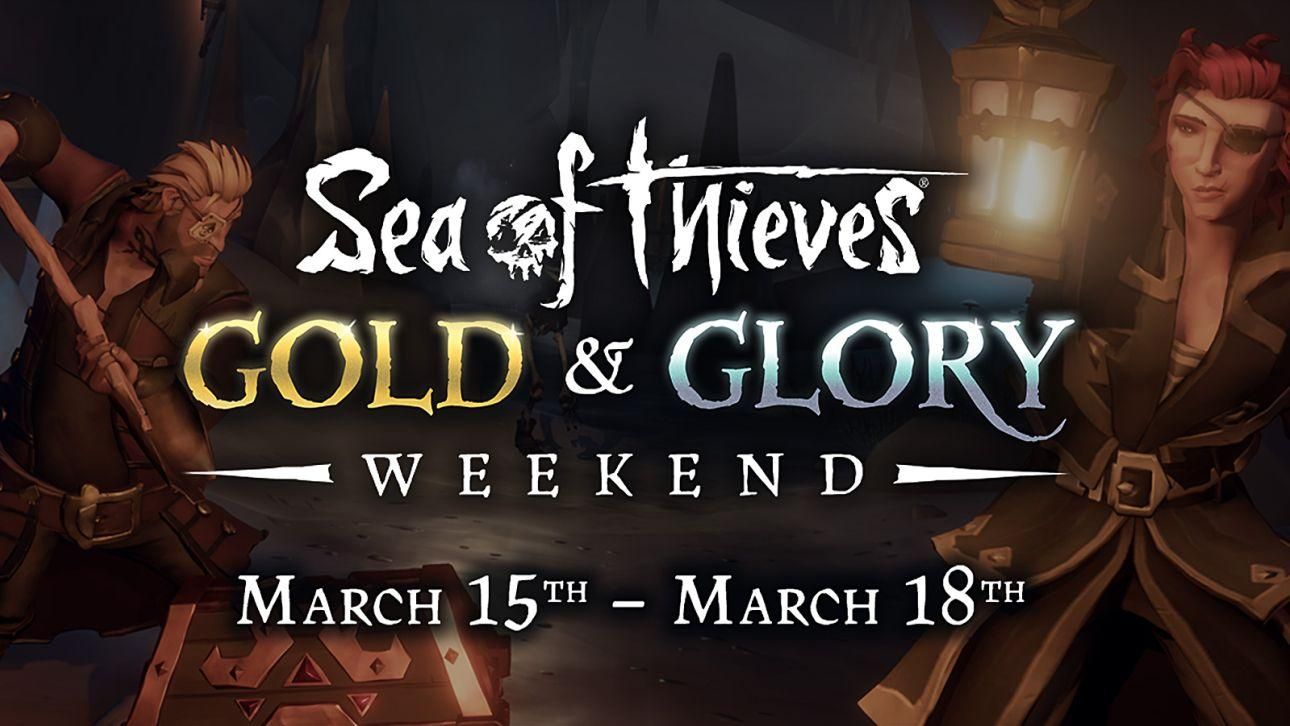 Sea of Thieves - Gold & Glory Wochenende
Update vom 15. März 2019:
Gestern Abend hat Rare das wöchentliche Developer Update veröffentlicht und weitere Details preisgegeben, was euch nächste Woche alles erwartet. Pünktlich zum ersten Geburtstag von Sea of Thieves soll der Trailer zum kommenden Mega-Update veröffentlicht werden. Dann erfahrt ihr auch, welche Inhalte im Detail geplant sind und wann die Aktualisierung veröffentlicht werden soll. Allerdings könnte es noch ein wenig mit dem Releasedatum dauern, denn Joe Neate hat im aktuellen Entwickler-Tagebuch erklärt, dass die einzelnen Inhalte unter anderem in verschiedenen Livestreams näher beleuchtet werden sollen.
Darüber hinaus wird nächste Woche ein kleineres Update veröffentlicht, das unter anderem neue Söldner-Seefahrten beinhalten wird. Wollt ihr also die momentan verfügbaren kosmetischen Items einsacken, habt ihr dafür nur noch fünf Tage Zeit. Ab nächster Woche wird es zudem möglich sein, dass ihr Sea of Thieves auf der Xbox One auch mit Maus und Tastatur spielen könnt. Die Untersützung des Chatpads ist ebenfalls geplant.
Die Entwickler von Rare haben erneut ein wenig an den Kampfmechaniken geschraubt. Dementsprechend soll man nun nach einem Sprint sofort und ohne Verzögerung die Waffe nutzen können. Außerdem dürft ihr euch auf weitere Dinge freuen, die mit dem Update ihren Weg in das Spiel finden. Details dazu werden jedoch erst nächste Woche bekanntgegeben.
Developer Diary - 14. März 2019:
Ursprüngliche Meldung vom 14. März 2019:
Noch knapp eine Woche, dann jährt sich der Release von Sea of Thieves zum ersten Mal. Aber noch bevor es zu den Feierlichkeiten kommt, veranstaltet Rare in den nächsten Tagen zum ersten Mal ein "Gold & Glory"-Wochenende. Für euch bedeutet das, dass ihr vom 15. März ab 12 Uhr bis zum 18. März um 12 Uhr deutlich mehr Gold und Erfahrung für erfolgreich abgeschlossene Seefahrten erhaltet. Genauer gesagt gibt es die doppelte Menge als sonst und der Boost gilt für alle Fraktionen.
Lediglich die Frage, ob Piratenlegenden ebenfalls davon profitieren, wurde von Rare noch nicht klar kommuniziert. Unter Umständen klärt das Produzent Joe Neate im für heute Nachmittag geplanten Developer Diary auf.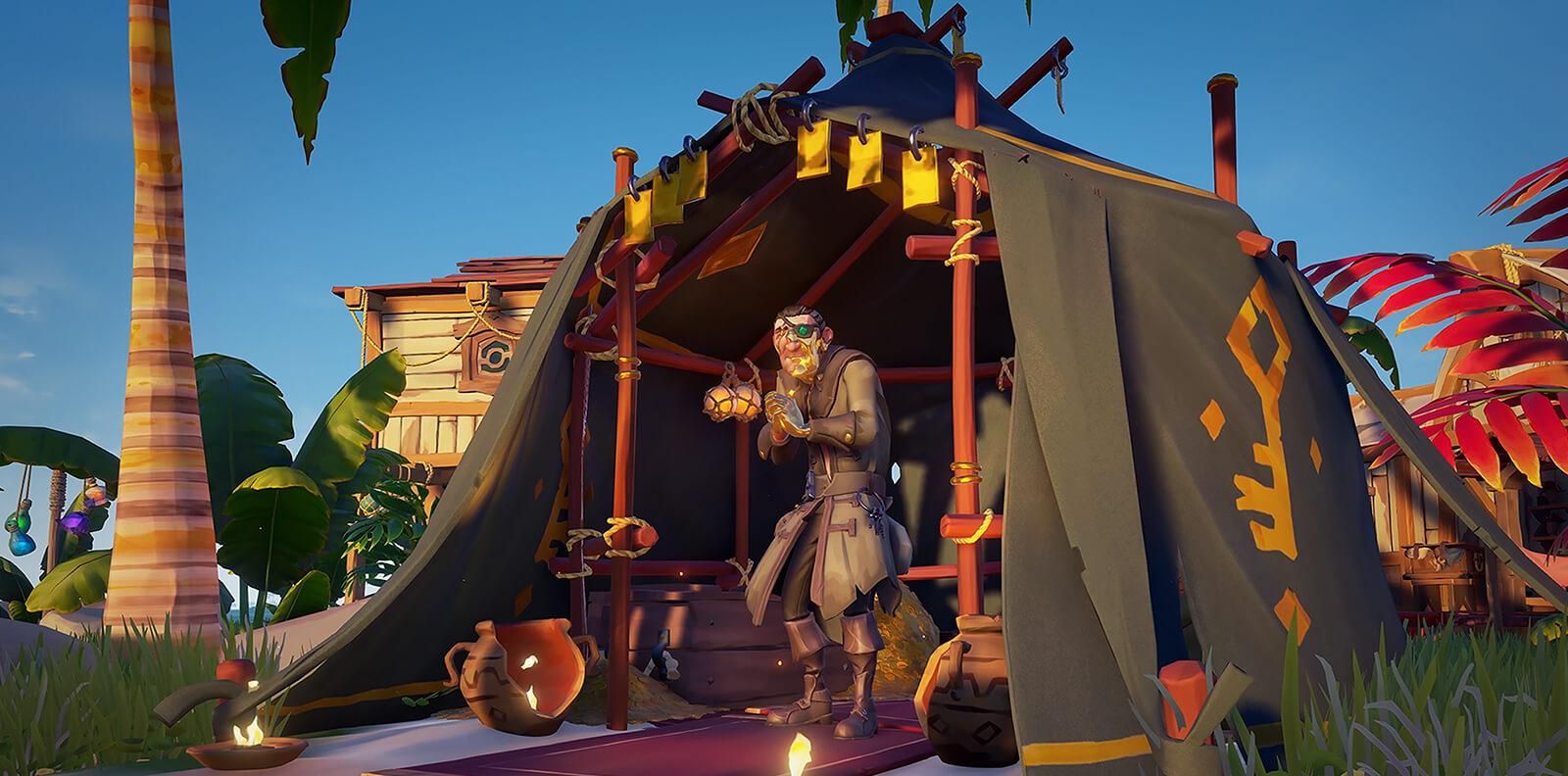 Außerdem hat Rare diese Woche das Insider-Programm für Sea of Thieves neugestartet. Wer daran teilnehmen möchte, erhält frühzeitig Zugriff auf kommende Inhalte, Behind-the-Scenes-Updates und Zugang zum speziellen Insider-Forum, in dem man Feedback mit den Entwicklern teilen kann.
Außerdem können Insider besondere Belohnungen und kosmetische Items freischalten, die dann auch im normalen Spiel genutzt werden dürfen. Jegliche sonstigen Inhalte dürfen hingegen nicht mit der Öffentlichkeit geteilt werden. Jeder Insider muss einer Verschwiegenheitsvereinbarung zustimmen.
Quelle: Rare