Sea of Thieves: Update liefert neue kosmetische Gegenstände
Geschrieben am 02.05.2018 um 13:06 Uhr.
Rare hat das Angebot an kosmetischen Items in Sea of Thieves ausgebaut, etwa um eine nur begrenzt verfügbare Waffe.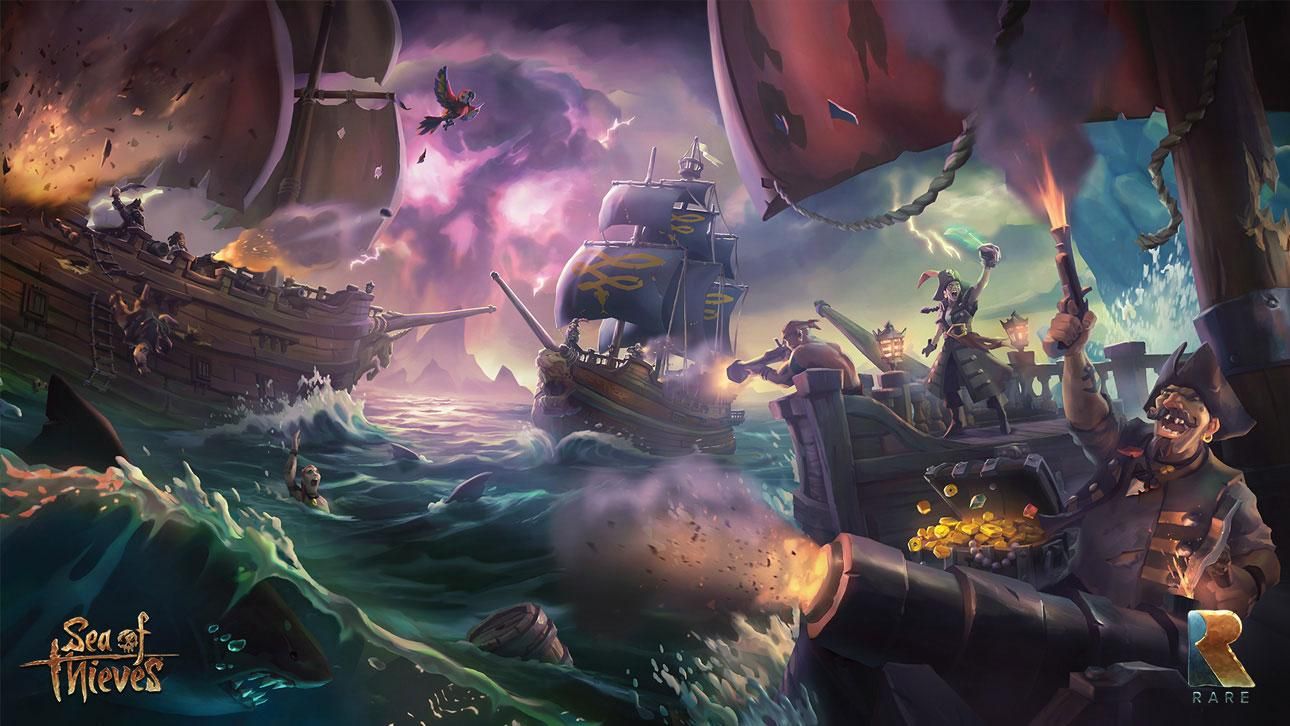 In Sea of Thieves gibt es bekanntlich keine neuen Fähigkeiten oder bessere Waffen beziehungsweise Ausrüstungsgegenstände, die ihr freischalten könnt. Die Belohnungen in dem Piratenspiel von Rare reduzieren sich auf rein kosmetische Items. Davon gab es bislang aber leider recht wenig. Das jüngst erschienene Update auf die Version 1.06 soll diesen Missstand beheben. Die Entwickler haben damit das Angebot der Händler in Sea of Thieves deutlich ausgebaut. Euch erwarten mehrere Sets an Klamotten für euren Charakter, Waffen und Schiffsdekorationen.

Mit der sogenannten "Eye of Reach" gibt es außerdem eine spezielle Waffe, die nur zwei Wochen lang erhältlich sein wird. Mit diesem Gewehr, dessen Zielfernrohr eine provisorisch befestigte Rumflasche ist, feiert Rare das einmonatige Bestehen von Sea of Thieves. Kostenpunkt: lediglich ein Stück Gold. Somit sollte sich jeder Spieler diesen Schießprügel leisten können.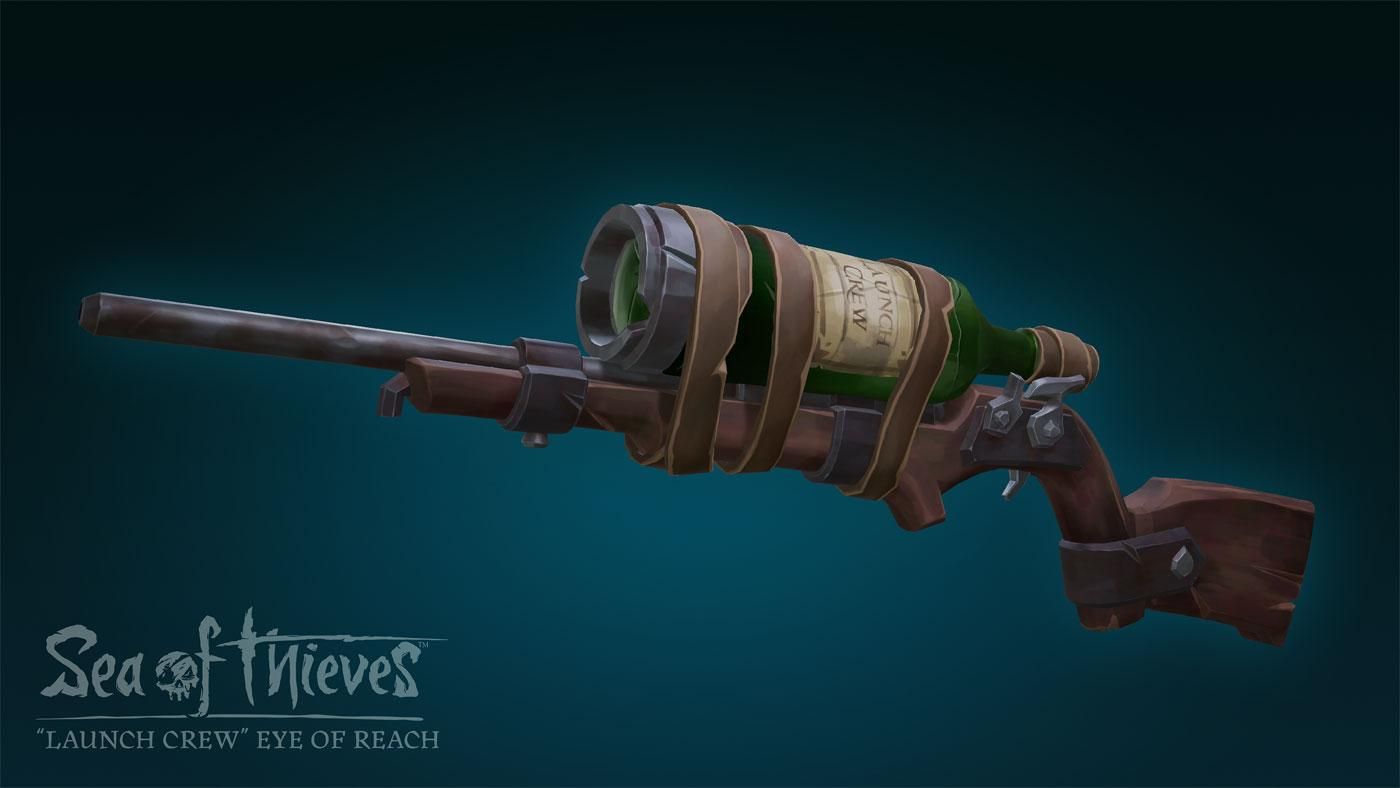 Wenn der Rum alle ist, kann man die Flasche immer noch weiterverwenden. Das schont auch die Umwelt.
Des Weiteren hat das Update dafür gesorgt, dass die einzelnen Händler in der Spielwelt des Online-Titels ein unterschiedliches Angebot an Gegenständen haben. Wollt ihr zum Beispiel das neue "Sovereign"-Set haben, müsst ihr zu den "Ancient Isles" schippern und dort einen Verkäufer aufsuchen. Neueinsteiger müssen sich darauf einstellen, im Tutorial teilweise nicht mehr unverwundbar zu sein, während die Skelette, die von den Inseln aus mit Kanonen auf euer Schiff schießen, nicht mehr ganz so treffsicher sind. 

Das Update ist nur einer von vielen Schritten von Rare, um Sea of Thieves zu verbessern und inhaltlich zu erweitern. Auf YouTube hat das Studio ein Video veröffentlicht, in dem der Executive Producer Joe Neate sowohl über die Aktualisierung als auch über die Dinge, an denen das Team derzeit arbeitet, und die Pläne für die Zukunft spricht. Vor einiger Zeit gab es ja schon Informationen zu den Updates, die im Verlauf des Sommers erscheinen sollen. In dem Clip geht Neate erneut darauf ein.