"Gold & Glory"-Wochenende hat begonnen
Geschrieben von Nico Trendelkamp am 26.11.2021 um 17:13 Uhr.
Seefahrten, Schatzsuchen und mehr sind in den nächsten Tagen in Sea of Thieves wieder besonders ertragreich.
Die letzten Tage in Sea of Thieves waren teilweise geprägt von Matchmaking-Problemen und nicht erfasstem Gold sowie Dublonen. Entwickler Rare hat bereits reagiert und betroffenen Spielern eine Kompensation gutgeschrieben, damit zumindest ein Teil der eroberten Beute auf eurem Konto landet. Mittlerweile scheinen die Probleme wieder behoben zu sein, sodass die Entwickler aus dem englischen Twycross das Ganze nun einem Härtetest unterziehen.
Passend zum bevorstehenden Wochenende findet wieder einmal ein "Gold & Glory"-Wochenende in Sea of Thieves statt. Von heute an und bis Montag erhaltet ihr für sämtliche Aktivitäten in dem Piratenspiel die doppelte Menge an Erfahrungspunkten und Gold. Wenn ihr also bei einer Fraktion noch ein paar Level aufsteigen möchtet, um endlich den Rang einer Piratenlegende zu erreichen, ist jetzt ein guter Zeitpunkt. Bleibt nur zu hoffen, dass es nicht zu irgendwelchen Problemen kommt.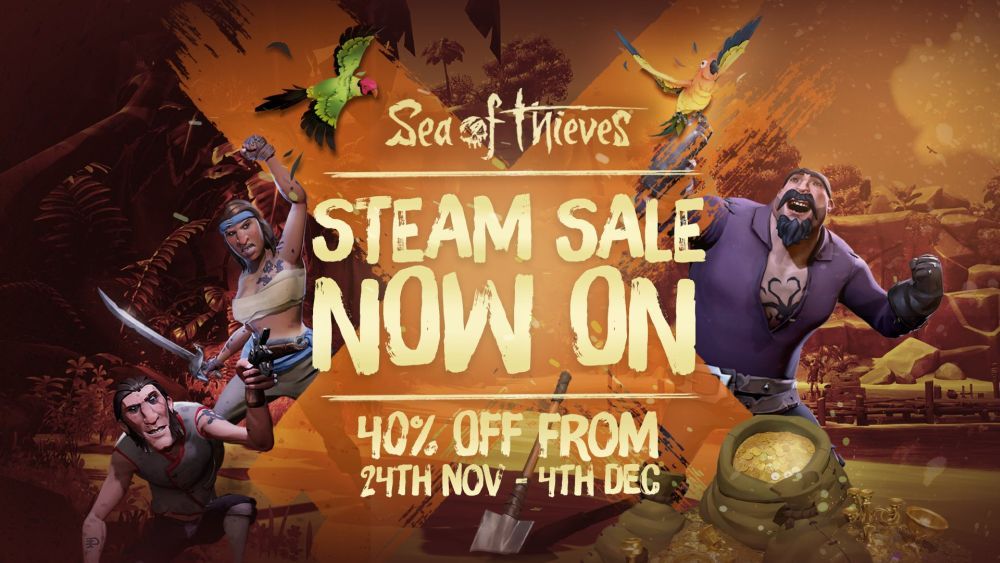 Es gibt zudem – wie könnte es anders sein – auch in Sea of Thieves einige Angebote zum Black Friday. Im Piratenbasar sind ausgewählte Artikel bis zu 50 Prozent günstiger. Solltet ihr noch nicht Teil der Piratencommunity sein, könnt ihr es euch bis zum 4. Dezember sichern und dabei 40 Prozent sparen.