Allerlei Gratis-Zeug zum ersten Geburtstag und neue Inhalte
Geschrieben von Nico Trendelkamp am 20.03.2019 um 16:41 Uhr.
Heute ist der erste Geburtstag des Piratenspiels Sea of Thieves und das wird von Entwickler Rare kräftig gefeiert.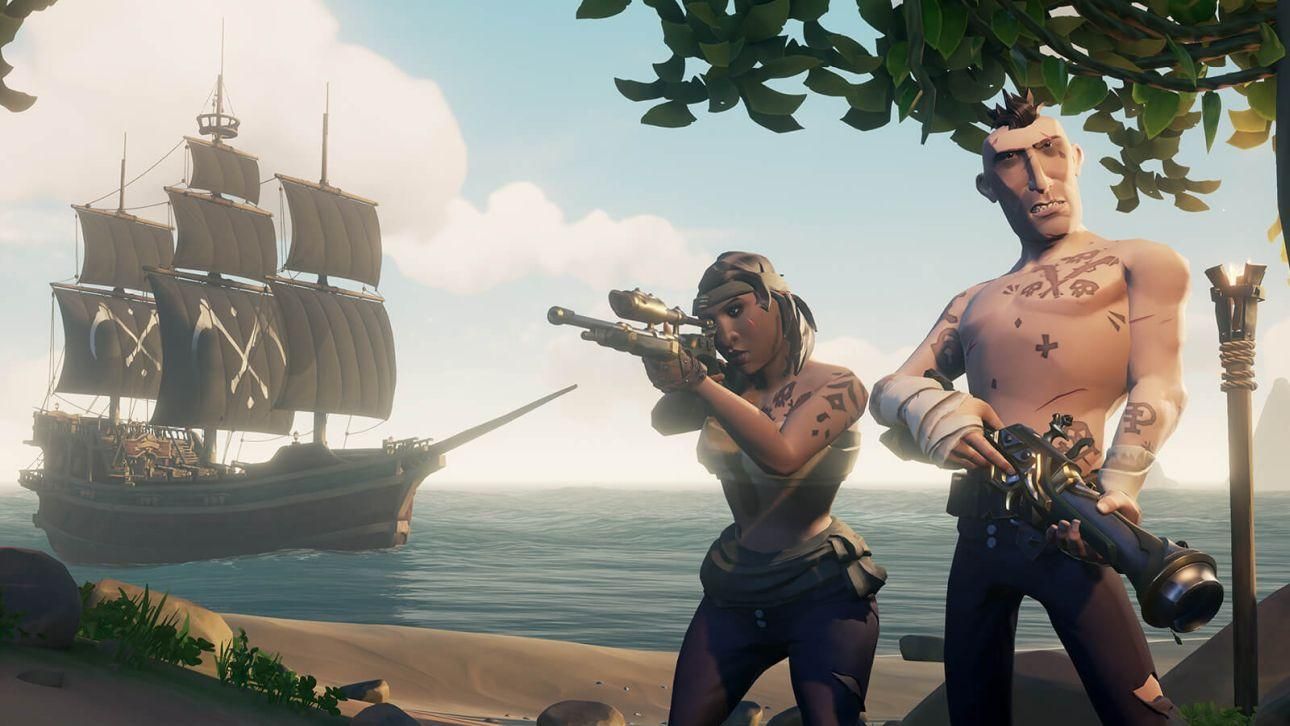 Sea of Thieves - 1. Geburtstag
Nicht nur Festivitäten stehen anlässlich des ersten Geburtstags von Sea of Thieves, dem Multiplayer-Spiel mit Piratenszenario von Rare, auf der Tagesordnung. Die Entwickler aus dem englischen Twycross haben einen neuen Patch eingespielt, der zusätzliche Inhalte bereithält.
Pünktlich zum Jubiläum gibt es derzeit in den Shops an den Außenposten einige besondere Dinge. Jeder Spieler kann sich für nur jeweils 320 Goldmünzen einen goldenen Hut sowie goldene Kanonen fürs Schiff kaufen. Wer das Spiel nicht erst seit heute spielt, darf sich über einen neuen Gegenstand im Inventar freuen, denn jeder Pirat, der bereits auf hoher See unterwegs ist, erhält Captain Bones' Piratensäbel.
Noch spannender ist es für Spieler, die eine Piratenlegende sind. Sie erhalten eine komplette Garnitur goldener Gegenstände. Dazu gehören ein Krug, eine Hurdy-Gurdy, eine Donnerbüchse, ein Segel, ein Schiffsrumpf sowie die passende Galionsfigur.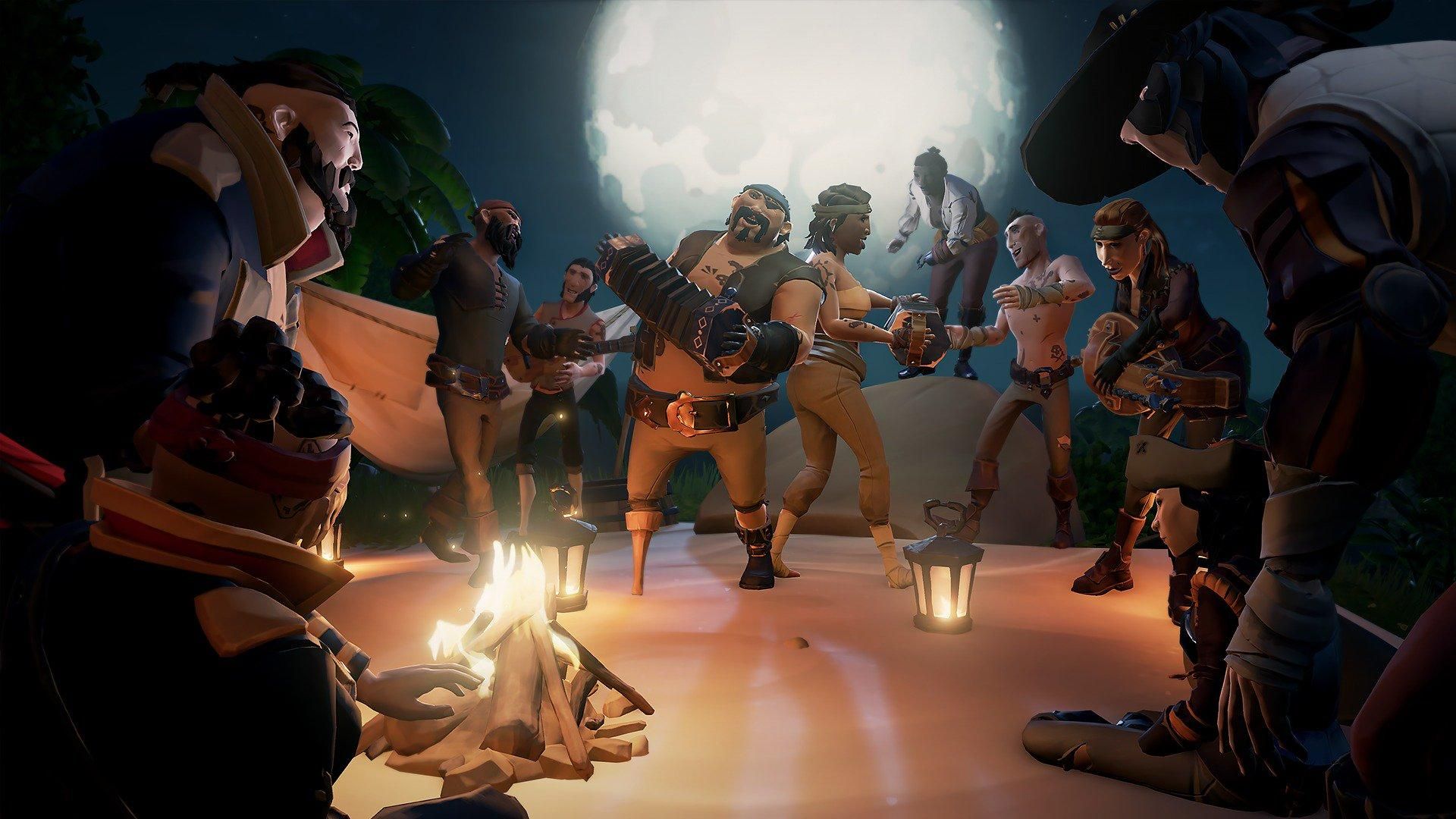 Sea of Thieves - 1. Geburtstag - Lagerfeuer
Ein paar neue Söldnerseefahrten für fünf Dublonen sind ebenfalls wieder mit von der Partie. Unter anderem verspricht eine neue Reapers-Run-Fahrt rund um die Insel Shipwreck Bay heiße Gefechte mit anderen Piraten. Wer hingegen Begegnungen mit anderen Spielern vermeiden will, entscheidet sich für die beiden Söldneraufträge in Shores of Plenty oder Devil's Roar und staubt dort einige Schätze ab, wobei die Fahrt ins Vulkangebiet mehr Beute verspricht.
Zudem wurde dieses Mal an Piratenlegenden gedacht. Die neue legendäre Fahrt lässt sich im Gegensatz zu den anderen jedoch nur einmal kaufen. Dementsprechend ist die Belohnung um ein Vielfaches größer. Für ein erfolgreiches Absolvieren der Söldneraufträge winken natürlich wieder einige zeitlich begrenzte Kosmetikgegenstände. Wer sich beweist, kann im Anschluss bei Duke das "Shipwreck Reaper"-Segel, das Söldnerscharfschützengewehr und die Donnerbüchse kaufen.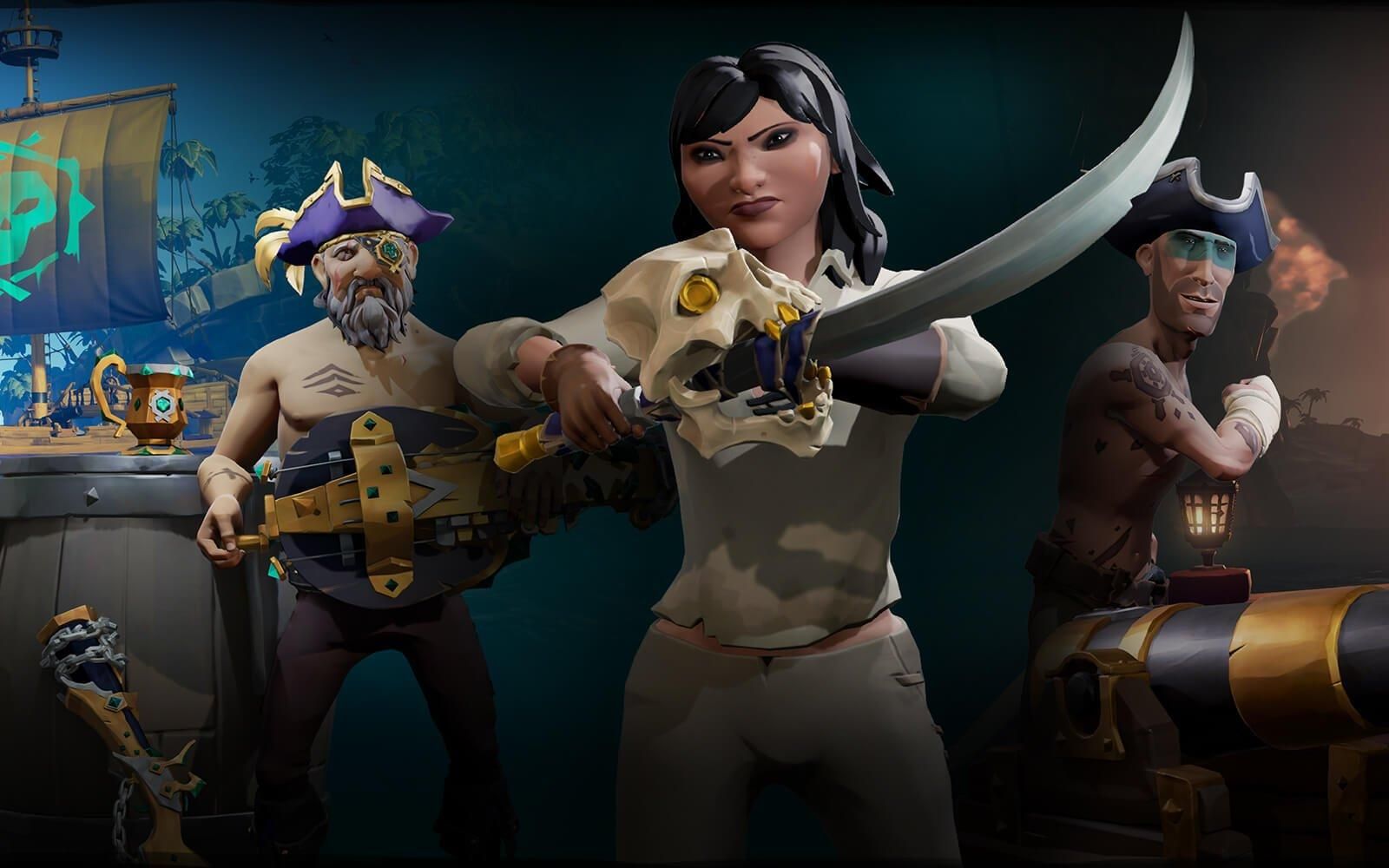 Sea of Thieves - 1. Geburtstag - Geschenke
Leidenserfahrene Piraten finden zudem eine neue Herausforderung in Devil's Roar. Die Festung Molten Sands im vulkanischen Gebiet ist nun aktiv und wartet darauf geplündert zu werden. Darüber hinaus hat Rare wieder ein paar Anpassungen am Gameplay von Sea of Thieves vorgenommen. Verzögerungen beim Einsatz einer Waffe nach dem Sprinten gehören ab sofort der Vergangenheit an. Wer möchte, darf seit heute mit Maus und Tastatur auf der Xbox One spielen oder das Xbox-Chatpad nutzen. Eine genau Liste aller Fehlerbehebungen und Verbesserungen findet ihr hier.
Aufmerksamen Piraten wird sofort etwas Neues auffallen: Es haben "Bauarbeiten" an einer der großen Felsformationen auf der Karte stattgefunden. Was es damit auf sich hat, verrät Rare bislang nicht.