Gewinnt ein Chandra Planeswalker Deck!
Geschrieben von Nico Trendelkamp am 12.05.2020 um 15:47 Uhr.
"Magic: The Gathering" gehört ohne Frage zu den bekanntesten Trading Card Games.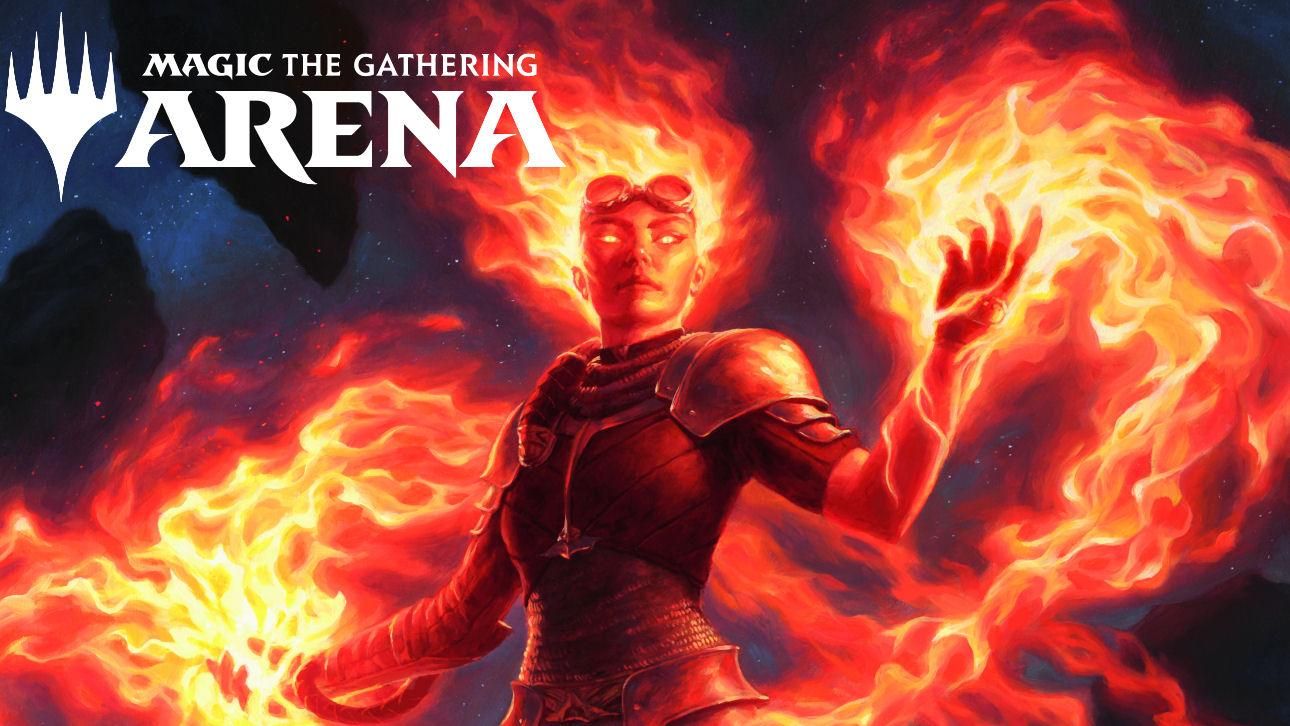 Besonders in den 90er und 2000er Jahren gab es kaum einen Schulhof oder eine Uni, wo sich nicht ein paar Fans zusammengetan und in jeder freien Minute miteinander gespielt haben. Unzählige Karten, es sollen über 20.000 Stück sein, und Kombinationen machen dabei jede Partie zu einem neuen Erlebnis. Mittlerweile hat sich das Geschehen zusätzlich auf das Internet übertragen, aber die Begeisterung der Fans ist ungebrochen.
Mit "Magic: The Gathering Arena" verbindet Entwickler und Kartenspielhersteller Wizards of the Coast nämlich das physische Spiel mit der Free-to-Play-Onlinevariante. Das bedeutet, wenn eine neue Erweiterung auf den Markt kommt, ist diese vom ersten Tag auch im Onlinespiel verfügbar. Sind also gerade keine Mitspieler in greifbarer Nähe, um neue Karten und Strategien zu testen, kann man das auch online gegen Spieler aus aller Welt tun. Klingt ziemlich cool, oder?
Magic: The Gathering Arena Trailer:
Das finden wir auch und um euch den Einstieg in die komplexe Welt von "Magic: The Gathering Arena" etwas zu erleichtern, verlosen wir in Zusammenarbeit mit den Machern des Onlinegames Codes für ein "Chandra Planeswalker Deck". Chandra Nalaar ist einer der sogenannten Planeswalker, die sich bestens für neue Spieler eignet. Das Sammeln von Sympathiepunkten ist nicht allzu schwierig und die mitgelieferten Karten sollten sich für die ersten Schritte im Spiel optimal eignen.
Ihr wollt eines der Decks abstauben? Dann hinterlasst einfach eure E-Mail-Adresse im dafür vorgesehen Feld und wir schicken euch einen Code zu, solange der Vorrat reicht. Aber aufgepasst: Pro Account ist nur ein Code einsetzbar!
Viel Spaß bei "Magic The Gathering Arena" wünscht euch das Team von ProSieben Games!