Minecraft: Zweiter Teil des "Aquatic"-Updates veröffentlicht
Geschrieben am 11.07.2018 um 10:10 Uhr.
Mojang erfreut die Minecraft-Spieler mit neuen Features rund um den Ozean, der im Mai als Biom eingeführt wurde.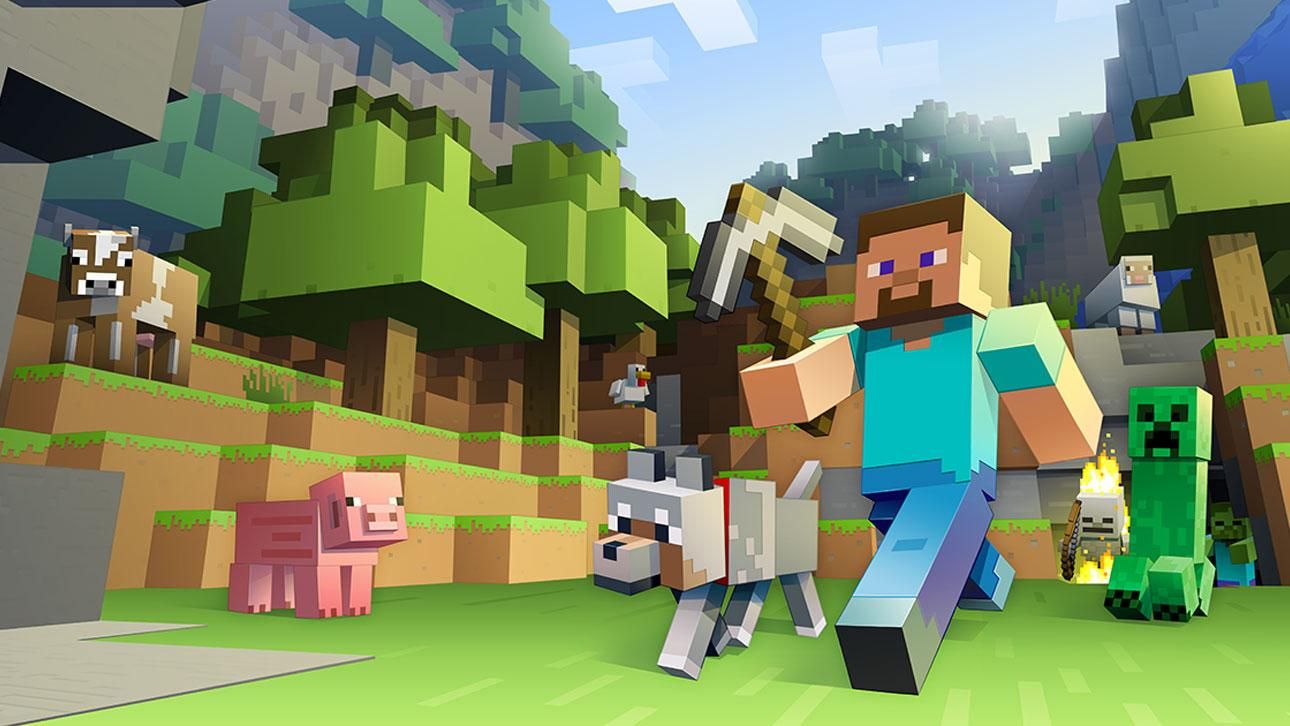 "Somewhere beyond the sea" – diese erste Textzeile aus dem bekannten Song "Beyond the Sea" von Jack Lawrence passt wunderbar zum "Aquatic"-Update für Minecraft. Der erste Teil dieser Aktualisierung erschien im Mai, den zweiten hat Mojang gestern veröffentlicht. Wer das Open-World-Spiel auf Windows 10, in der Mobile-Version, auf der Xbox One, der Nintendo Switch oder in VR zockt, kommt nun in den Genuss zahlreicher neuer Features.

Unter anderem treiben die sogenannten Ertrunkenen fortan in der Welt von Minecraft ihr Unwesen. Das sind Zombies, die tagsüber unter Wasser leben, in der Nacht jedoch an Land kommen. Weniger gefährlich sind die Seeschildkröten, die durch den Ozean schwimmen oder sich am Strand ausruhen. Die Einführung dieser Kreaturen bringt auch neue Items mit sich, etwa die Schildkrötenpanzer, aus denen ihr Schilde machen könnt.
Des Weiteren habt ihr fortan in Minecraft die Möglichkeit, Unterwasserleitungen zu errichten. Außerdem gibt es neue Achievements und Spieler der Switch-Version können nun auch eigene Server (Realms) für sich und ihre Freunde erstellen. Das kostet natürlich ein wenig Geld, aber dafür habt ihr einen permanent laufenden Server, auf dem nur die Leute spielen können, die ihr dazu eingeladen habt. 

Das Update umfasst darüber hinaus einige Änderungen. Untote Feinde zum Beispiel sinken ab sofort im Wasser gen Boden und können auf dem Meeresgrund laufen. Delphine könnt ihr mit rohem Fisch füttern, woraufhin sie euch zur nächstgelegenen Ruine oder einen Schiffswrack führen. Außerdem ist es möglich, mit Skelettpferden unter Wasser zu reiten. Es gibt genug neue Dinge in Minecraft und dessen Ozeanen zu entdecken, so dass es sich lohnt, der Pixelwelt wieder einen Besuch abzustatten, falls ihr das länger nicht getan habt.
Quelle: Mojang