BioShock: Bald erhältlich für die Nintendo Switch?
Geschrieben von Timo Wettig am 15.01.2020 um 12:04 Uhr.
Können wir bald die gesamte BioShock-Trilogie auf der Switch von Nintendo zocken?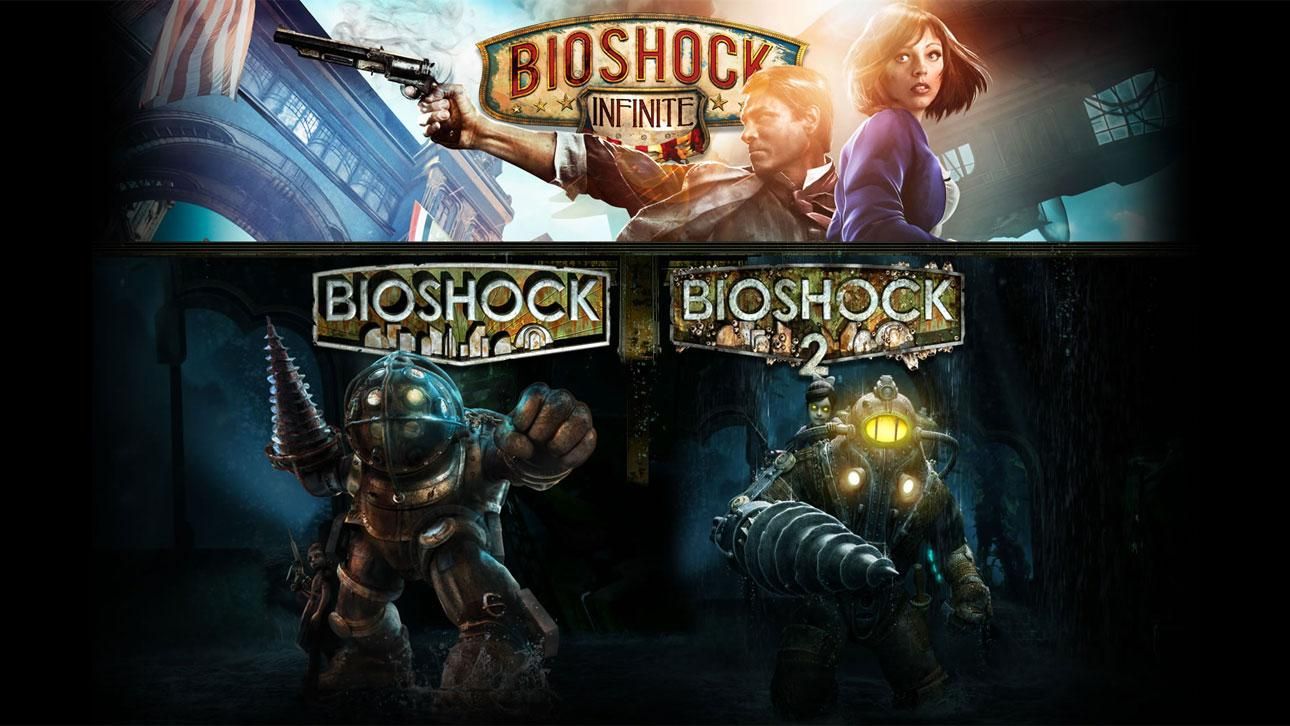 Gamerating.com, das taiwanesischen Pendant zur USK, hat vor Kurzem offensichtlich BioShock: The Collection für die Switch eingestuft. Das geht aus der offiziellen Datenbank hervor, die online abrufbar ist. Dies dürfte Gamer-Herzen auf der ganzen Welt höherschlagen lassen. Bedeutet das, dass wir uns bald auf Switch-Versionen der Shooter-Reihe freuen könnt?
Offiziell haben weder 2K Games noch Nintendo etwas in dieser Hinsicht angekündigt. Doch durch solche "Leaks" wurden in der Vergangenheit immer wieder Spiele oder Erweiterungen enthüllt, die der jeweilige Hersteller noch gar nicht angekündigt hatte. Die gleiche Collection ist als Remastered-Fassung bereits 2013 für die PlayStation 4 und Xbox One erschienen. Nun könnten auch Nintendo-Spieler in den Genuss der Marke kommen.
BioShock The Collection - Launch Trailer:
Neben der Collection wurden separat auch alle drei Spiele in der Remastered-Version von der taiwanesischen Behörde geprüft. Wer also nicht alle drei Games auf einmal zocken will, kann sich auch nur für einen Titel entscheiden. Es scheint nur noch eine Frage der Zeit zu sein. Es besteht vielleicht die Möglichkeit, dass in der kommenden "Nintendo Direct" Ausgabe Informationen veröffentlicht werden, wann die Spielreihe für die Hybridkonsole am Start sein wird und wie viel der Spaß dann kosten soll.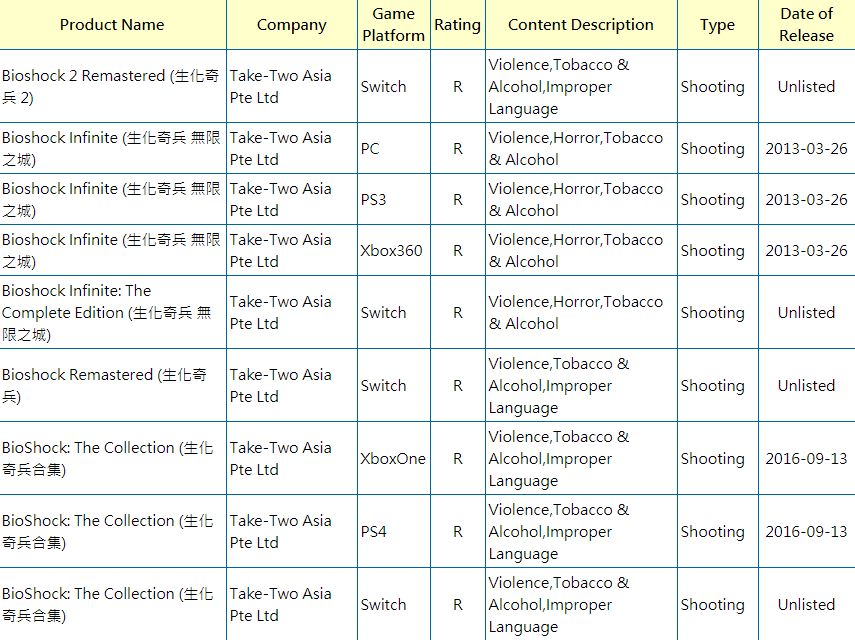 Bisher ist noch kein Erscheinungsdatum angeführt.
Bezüglich einer Fortsetzung des Ego-Shooters gibt es bisher leider keine neuen Informationen, ausgenommen ein Tweet der Spielentwickler vom 9. Dezember 2019, der verriet, dass die Arbeiten für den nächsten Teil an das firmeneigene Entwicklungsstudio Cloud Chamber übergeben wurden.
Quelle: Polygon/Lootpots