The Lord of the Rings - Rise to War: Neues Mobile Game angekündigt
Geschrieben von Timo Wettig am 16.06.2020 um 11:39 Uhr.
Ein neues Games zu Der Herr der Ringe ist in der Mache – und das als Mobile Game.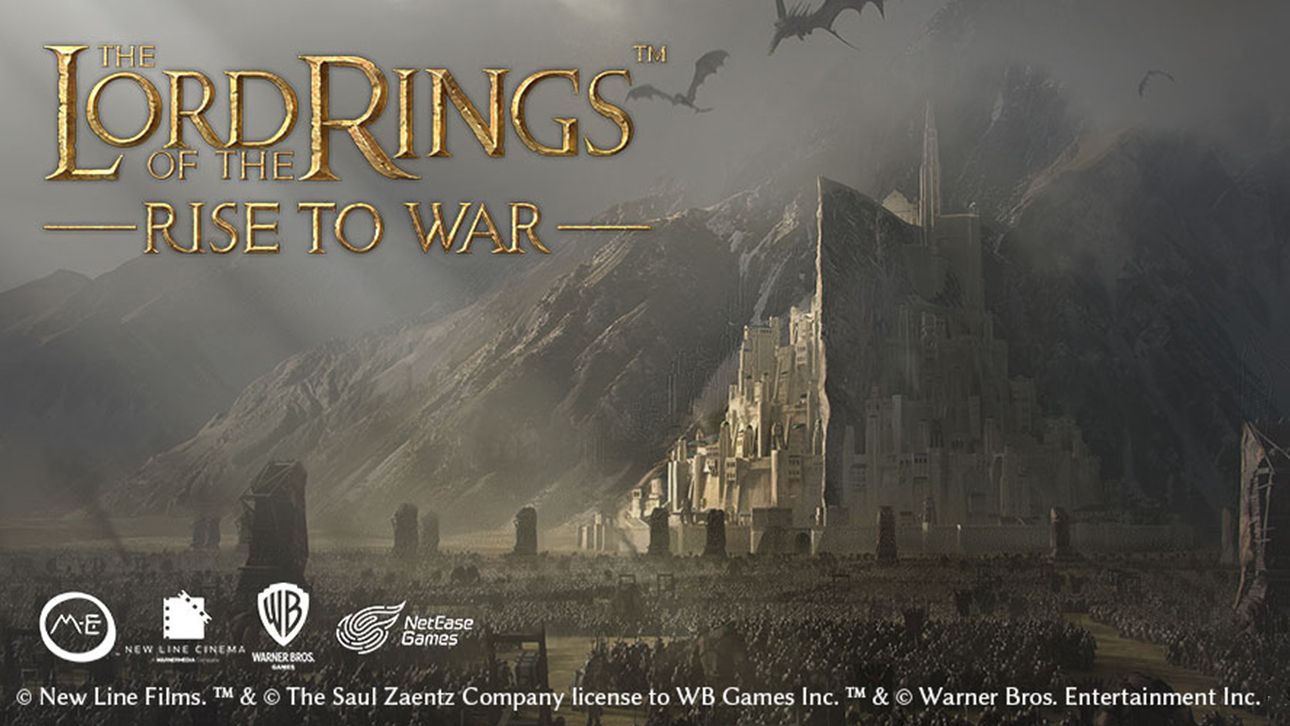 Warner Bros. Interactive Entertainment und der chinesische Spieleentwickler NetEase haben ihre Zusammenarbeit für ein neues Projekt bekanntgegeben. Gemeinsam arbeiten sie an einem Spiel für Smartphones und Tablets, dass die Fans in die Fantasywelt der Romanreihe Der Herr der Ringe von J.R.R. Tolkien entführen soll.
Bisher halten sich beide Studios noch sehr mit dem Informationsfluss zu The Lord of the Rings: Rise to War zurück, was vermuten lässt, dass sich die Produktion des Spiels noch relativ am Anfang befindet. Bestätigt ist, dass die magische Welt von Arda (also nicht nur Mittelerde sondern die gesamte Welt!) im Mittelpunkt des Geschehen sein wird. Die Geschichte des Spiels setzt im dritten Zeitalter von Mittelerde ein, kurz nach der ersten Niederlage des Schergen Sauron.
We are pleased to announce our collaboration with NetEase, Inc. on the mobile game development of The Lord of the Rings: Rise to War. Set in the Third Age of Middle-earth, this latest mobile strategy game will feature iconic characters and locations from the original trilogy. pic.twitter.com/2cwlnmiFtL

— WB Games (@wbgames) June 15, 2020
Zudem machen die Entwickler vollmundige Versprechungen. So soll das Game "Spielern neue Möglichkeiten eröffnen, die ikonischen Schauplätze und Charaktere von Mittelerde zu erkunden, während sie verschiedene strategische Fähigkeiten im Kampf nutzen." Tiefere Einblicke oder einen Release-Termin des angekündigten Strategiespiel wurden bisher nicht bekannt gegeben.
Die Kooperation der beiden Konzerne ist nicht ihre erste Zusammenarbeit. NetEase arbeitet bereits seit einiger Zeit an dem Spiel Harry Potter: Magic Awakened, einem RPG ebenso für das Smartphone. Genaue Pläne zur Veröffentlichung wurden bisher nicht genannt, doch in China laufen bereits erste öffentliche Tests.
Wie The Lord of the Rings: Rise to War tatsächlich aussehen wird, werdet ihr in den kommenden Wochen oder Monaten erfahren. Bis dahin heißt es Met trinken, Lembas futtern und abwarten.
Quelle: PRNewswire.com