Age of Empires 4: Stresstest am Wochenende, offen für alle
Geschrieben am 16.09.2021 um 14:01 Uhr.
Bock auf Age of Empires 4? Ab morgen könnt ihr das Strategiespiel von Microsoft selbst ausprobieren.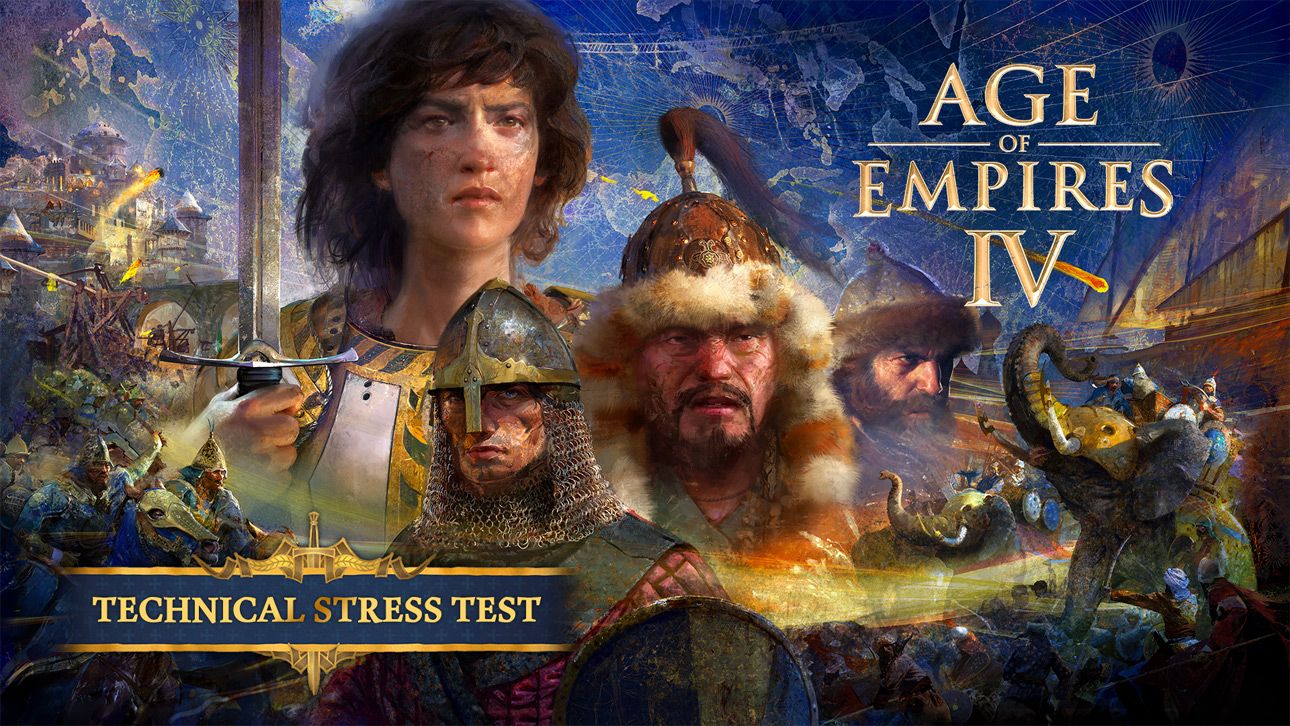 Es dauert noch knapp anderthalb Monate, bis Age of Empires 4 erscheint. Nun warten wir schon seit Jahren auf das Echtzeitstrategiespiel – und damit meinen wir nicht die Zeit, die seit der Ankündigung auf der gamescom 2017 vergangen ist, sondern die seit dem Release des Vorgängers Age of Empires 3 im Jahr 2005. Die letzten sechs Wochen bis zur Veröffentlichung werden wir also wohl noch rumkriegen. Falls ihr es aber kaum noch erwarten könnt, den Titel zu zocken, solltet ihr euch dieses Wochenende Zeit freischaufeln.
Entwickler Relic Entertainment hat angekündigt, ab morgen um 19 Uhr einen Stresstest zu veranstalten. Jeder Interessierte kann daran teilnehmen. Anders als bei der Closed Beta im August müsst ihr also nicht auf eine Einladung hoffen, sondern könnt euch das Spiel ab morgen einfach über die Xbox-Insider-Hub-App oder Steam herunterladen und bis Montag um 19 Uhr zocken.
Dank zusätzlicher Grafikeinstellungen im Vergleich zum geschlossenen Betatest können diesmal auch die Leute Age of Empires 4 spielen, deren Rechner lediglich die Mindestanforderungen erfüllt. Und es gibt es noch weitere Änderungen. So haben die Entwickler die maximal mögliche Entfernung der Kamera erhöht, sodass ihr weiter herauszoomen und so mehr vom Schlachtfeld auf einen Blick sehen könnt. Außerdem hat sich was an der Balance getan und es wurden auch einige Bugs gefixt.

Wie schon in der Closed Beta konzentriert sich auch beim Stresstest alles auf den Multiplayer von Age of Empires 4. Mit vier der acht für den Release angekündigten Völker könnt ihr euch in den kommenden Tagen mit anderen Spielern bekriegen: den Engländern, den Chinesen, dem Heiligen Römischen Reich und dem Abbasiden-Kalifat. Zudem stehen euch fünf Karten zur Verfügung. Ihr müsst aber nicht zwangsweise im Multiplayer spielen, sondern könnt auch eine private Lobby erstellen und gegen die KI antreten. Außerdem wir die Tutorial-Mission spielbar sein.

Age of Empires 4 kommt am 28. Oktober für den PC auf den Markt.