Update: Tony Hawk's Pro Skater 1+2 erscheint für PS5, Switch und Xbox Series X/S
Geschrieben von Nico Trendelkamp am 06.05.2021 um 10:16 Uhr.
Jetzt gibt es erste Details zu Tony Hawk's Pro Skater 1+2 für die Nintendo Switch. Viel ist es dennoch nicht.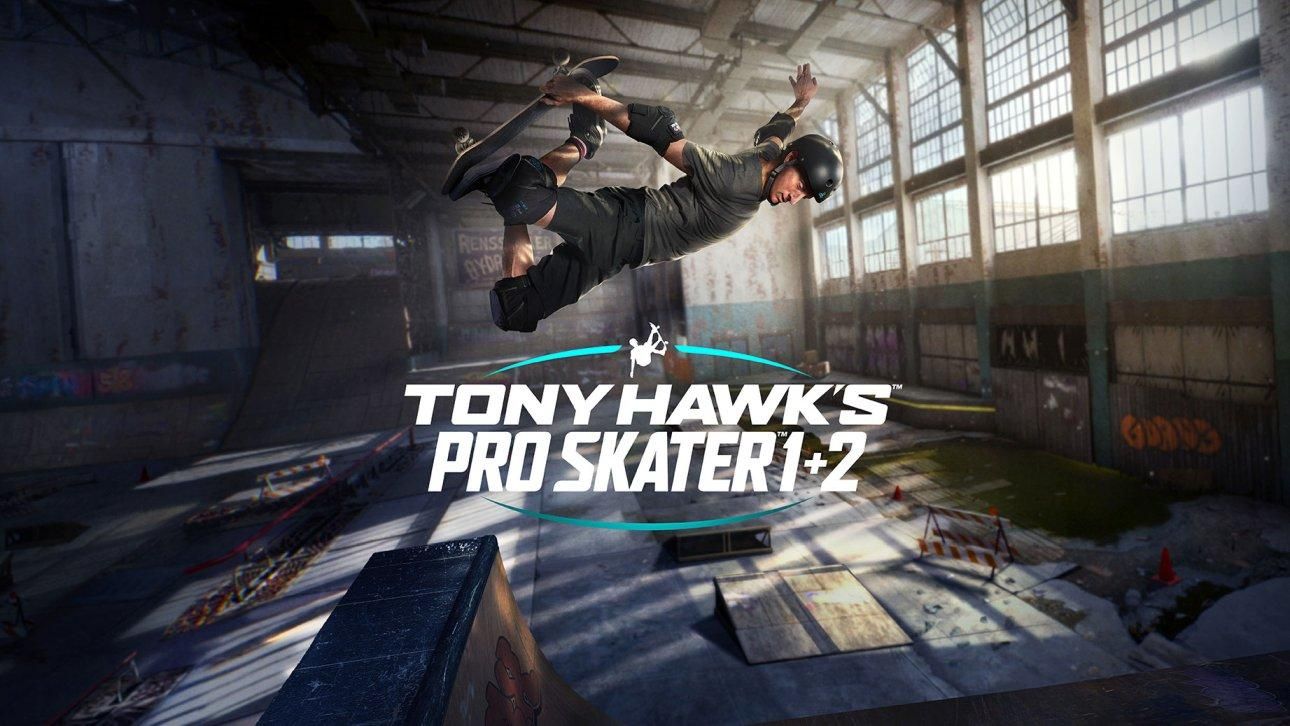 Update vom 06.05.2021:
Nachdem die Next-Gen-Konsolen von Microsoft und Sony mittlerweile mit einem entsprechenden Upgrade ausgestattet wurden, fehlt weiterhin die Variante für die Nintendo Switch. Doch das Warten hat bald ein Ende. Activision hat jetzt via Twitter bekannt gegeben, dass ihr ab dem 25. Juni Tony Hawk's Pro Skater 1+2 auch unterwegs spielen könnt. Leider hat der Publisher keine weiteren Informationen zum Spiel mitgeteilt.
It's time to grab your board and ride #Switch with #THPS 1+2 coming to Nintendo Switch™ on June 25th 🙌🛹 Drop in on-the-go to some of the greatest levels in skateboarding history! pic.twitter.com/T1bXoQEr1s

— Tony Hawk's Pro Skater 1 and 2 (@TonyHawkTheGame) May 5, 2021
Originalmeldung vom 24.02.2021:
Nachdem gestern einige merkwürdige Tweets zwischen Nintendo of America sowie den Accounts von Crash Bandicoot und Tony Hawk die Runde machten, hat Activision Blizzard offiziell die Umsetzung von Tony Hawk's Pro Skater 1+2 für die Nintendo Switch, die PlayStation 5 und die Xbox Series X/S bestätigt und es dauert gar nicht mehr lang. Schon am 26. März soll das Update für die PlayStation 5 und Xbox Series X/S erscheinen.
Im Vergleich zur ursprünglichen Variante werdet ihr, sofern euer Fernsehgerät es unterstützt, Tony Hawk's Pro Skater 1+2 in 120 Bildern pro Sekunde bei einer Auflösung von 1080p genießen können. Alternativ dürft ihr die Skate-Action auch in 4K mit 60 Bildern pro Sekunde erleben. Außerdem wird es einen neuen "High Fidelity"-Modus geben, der die Farbatmosphäre etwas verändert. Die Entwickler versprechen damit schärfere dynamische Schatten, Reflexionen und Lens-Flair-Effekte sowie verbesserte Texturen für die Skater. Einene besseren Sound wird es dank überarbeitetem Raumklang auch geben. Das Update enthält außerdem den geheimen Skater Ripper, Retro-Ausstattungen für den Modus "Mach-dir-den-Skater" und Retro-Skins für Tony Hawk, Steve Caballero und Rodney Mullen.
Tony Hawk's Pro Skater 1+2 Trailer:
Besitzer der Digital Deluxe Edition erhalten das Update ohne Aufpreis. Wer nur die nur die normale digitale Version sein Eigen nennen kann, muss knapp 10 Euro zahlen, um die neuen Features und erweiterten Inhalte zu erleben. Wer das PS4-Spiel als Disc besitzt, kann sich ebenfalls das Update holen. Lediglich Xbox-One-Spieler, die sich die physische Version gekauft haben, schauen in diesem Fall in die Röhre.
Vorbestellungen sind ab sofort für alle Varianten möglich. Details zur Switch-Version von Tony Hawk's Pro Skater 1+2 hat Activision Blizzard nicht herausgegeben, außer dass das Spiel in diesem Jahr für die Hybrid-Konsole erscheinen wird.
Quelle: Activision Blizzard