Nintendo Switch Sports vielleicht mit AMD FSR
Geschrieben am 17.02.2022 um 11:46 Uhr.
Eventuell kommen wir bei künftigen Titeln für die Nintendo Switch in den Genuss höherer FPS dank AMD-Technologie.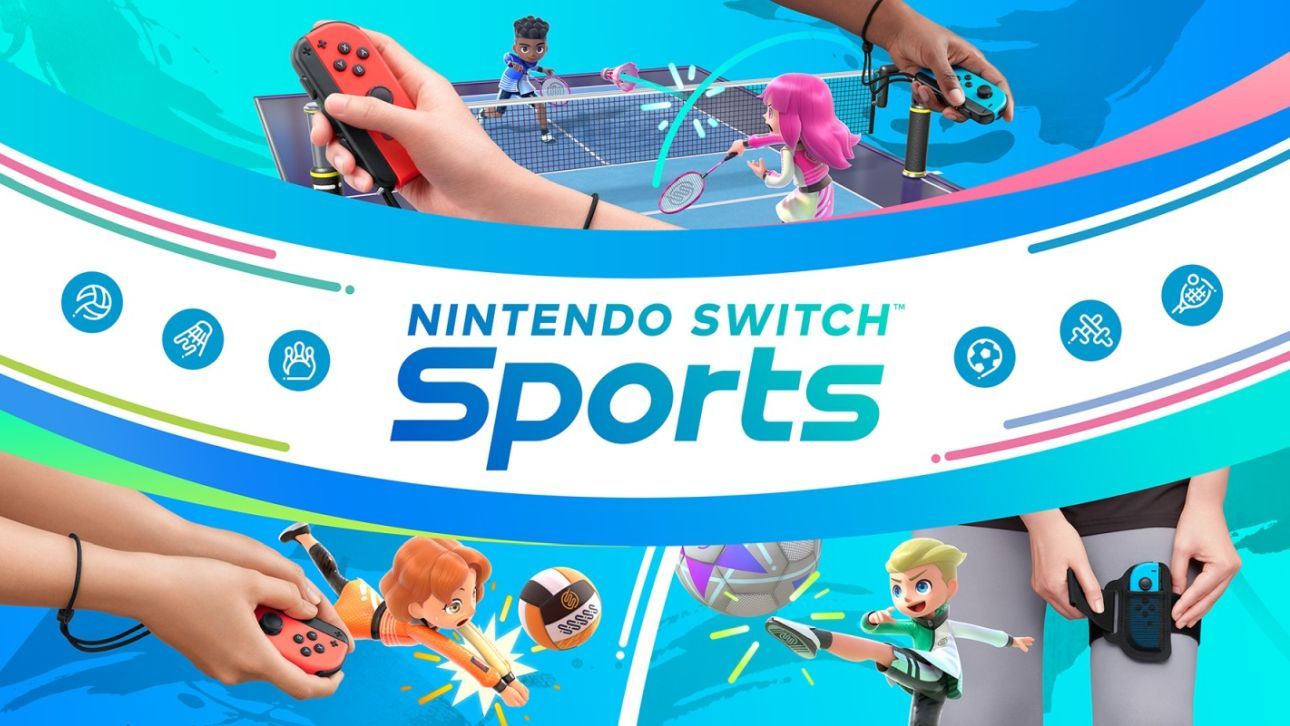 Jeder, der eine Nintendo Switch besitzt, kennt das: Ein neues Spiel erscheint und sieht wieder mal nur mittelprächtig aus und/oder läuft recht bescheiden. Hohe Bildraten sind auf der Hybridkonsole aufgrund ihrer geringen Leistung eine Seltenheit. Dabei gäbe es doch eine Möglichkeit, dieses Problem zu beseitigen, ohne die Hardware dafür verbessern zu müssen. Auf dem PC wird es mehr und mehr zum Standard, dass Spiele die Cloud-basierten Bildskalierungsmethoden DLSS von Nvidia oder FSR von AMD nutzen. In beiden Fällen wird das Spiel in einer niedrigeren Auflösung gerendert und von einer KI hochskaliert. Das spart einiges an Leistung und hat nur geringen Einfluss auf die Bildqualität.
Nun steckt in der Nintendo Switch bekanntlich eine ältere Grafikeinheit von NVidia aus der Maxwell-Generation. Mit DLSS ist die nicht kompatibel, weil ihr die dafür nötigen Tensor-Kerne fehlen. Aber was ist mit AMD FSR? Das würde theoretisch auf der Switch funktionieren, kam aber bisher nicht zum Einsatz. Nun hat die Twitter-Nutzerin NWPlayer123 etwas Interessantes gefunden: ein Dokument über eine Lizenz für die Nutzung von FidelityFX Super Resolution 1.0, also FSR, in Nintendo Switch Sports. Der Nachfolger von Wii Sports und Wii Sports Resort erscheint im April und sieht eigentlich nicht nach etwas aus, das die Konsole sonderlich stark fordern wird. Aber Nintendo wird sich wohl nicht ohne Grund eine Lizenz von AMD gesichert haben. Vielleicht soll Nintendo Switch Sports ein erster Testlauf sein, weil man davon ausgeht, dass sich ziemlich viele Leute die Sportminispielsammlung kaufen werden?
found an interesting license from Nintendo Switch Sports, lists FidelityFX Super Resolution (FSR) pic.twitter.com/cfQKslK6Sg

— Nikki™ 🌹 (@NWPlayer123) February 16, 2022
Das alles ist mit Vorsicht zu genießen, da nichts offiziell bestätigt ist. Aber sollte AMD FSR zumindest in den Nintendo-eigenen Spielen zum Standard werden, könnte das dafür sorgen, dass die kommenden Titel deutlich flüssiger auf der Switch laufen. Ob der Nachfolger von The Legend of Zelda: Breath of the Wild dann vielleicht mit 60 Bildern pro Sekunde über den Bildschirm laufen wird? Nun, das ist schwer zu sagen. Aber zumindest wäre die Chance größer, sollte FSR wirklich ein Thema für Switch-Spiele werden.