Ruined King: A League of Legends Story überraschend veröffentlicht
Geschrieben am 17.11.2021 um 13:26 Uhr.
Ruined King: A League of Legends Story war zwar schon längst angekündigt, aber den Release-Termin hielt Riot geheim.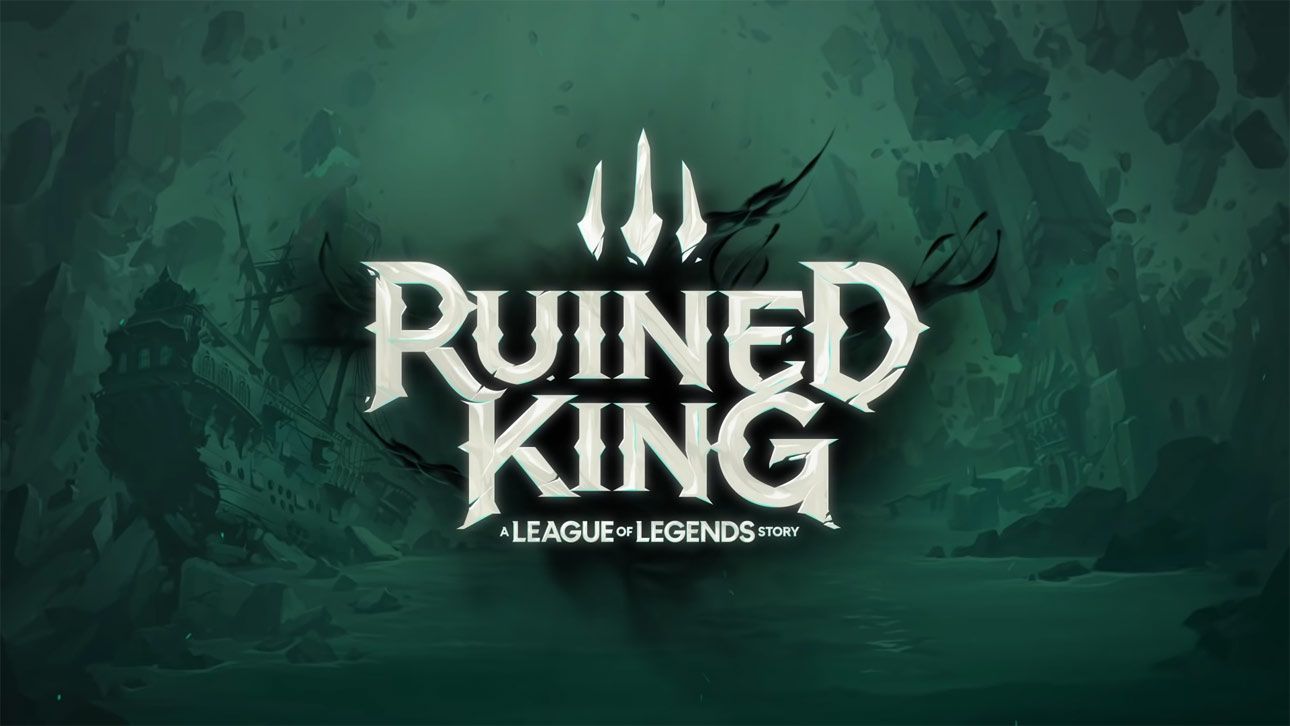 Normalerweise läuft es so: Ein Hersteller kündigt ein Spiel an und es gibt erst mal nur nichtssagende Trailer ohne Spielszenen. Irgendwann folgt das erste Gameplay, wir erfahren einen ungefähren Release-Zeitraum oder gar konkreten Termin, es folgt eine Verschiebung und dann kommt der Titel irgendwann raus. Dass es auch ganz anders geht, hat Riot Games diese Woche gleich zweifach bewiesen. Gestern hat das Studio hinter dem MOBA-Hit League of Legends zwei Werke aus dem Nichts veröffentlicht: Neben dem Rhythmusspiel Hextech Mayhem: A League of Legends Story ist auch das Rollenspiel Ruined King: A League of Legends Story auf den Markt gekommen.
Hierbei handelt es sich um das jüngste Projekt des texanischen Entwicklers Airship Syndicate, das von Comiczeichner Joe Madureira mitgegründet und geleitet wird. Der hat unter anderem für Marvel gearbeitet, gründete 2005 Vigil Games und ist Creative Director von Darksiders gewesen. Airship Syndicate wiederum hat bislang zwei Spiele veröffentlicht: zuletzt 2019 Darksiders Genesis und zwei Jahre davor das Erstlingswerk Battle Chasers: Nightwar. Ruined King: A League of Legends Story könnte man rein spielerisch als dessen geistigen Nachfolger bezeichnen, denn genau wie Battle Chasers setzt es auf eine isometrische Kameraperspektive und rundenbasierte Kämpfe mit einer Heldentruppe wie in klassischen JRPGs.
Die Handlung von Ruined King: A League of Legends Story spielt in zwei Regionen von Runeterra: in Bilgewasser und auf den Schatteninseln. Ersteres ist eine Hafenstadt, in der ihr auf Seemonsterjäger und Schmuggler trefft. Die besagten Inseln sind ein verfluchtes Land, das in einem schwarzen, tödlichen Nebel liegt. Alles, was ihn berührt, verdirbt. Blöderweise gibt es dort nun eine große Bedrohung, die abgewendet werden muss. Dazu bildet ihr eine Gruppe aus sechs beliebten "League of Legends"-Charakteren: Miss Fortune, Illaoi, Braum, Yasuo, Ahri und Pyke.

Ruined King: A League of Legends Story ist für PC (via Steam, Epic Games Store und GOG), PS4, Xbox One und Nintendo Switch erhältlich. Eigene Versionen für die PS5 und Xbox Series X/S werden noch folgen, nur wann, ist unklar. Käufer der PS4- respektive Xbox-One-Fassung können dann kostenlos upgraden.