UPDATE: Borderlands 3: Gameplay-Video zum ersten DLC veröffentlicht
Geschrieben am 06.12.2019 um 12:40 Uhr.
Knapp zwei Wochen vor dem Launch der ersten "Borderlands 3"-Erweiterung gibt es 13 Minuten Gameplay aus jenem DLC.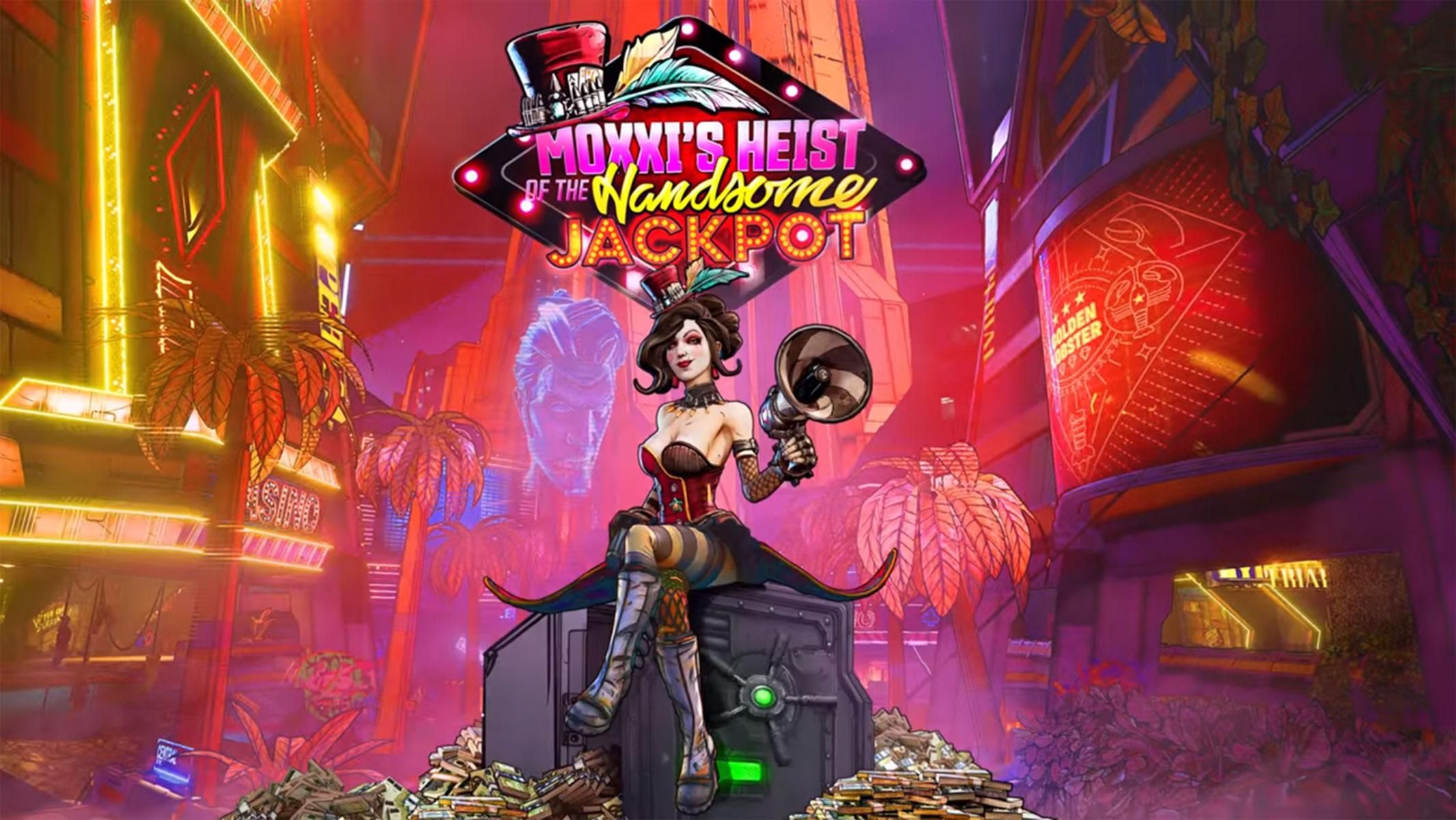 Update vom 06.12.2019: Es dauert noch ein wenig, bis ihr in Borderlands 3 das Weltraumkasino von Handsome Jack überfallen dürft. Einen Vorgeschmack auf das, was euch am 19. Dezember im DLC "Moxxi's Heist of the Handsome Jackpot" erwartet, gibt euch das jüngst veröffentlichte Gameplay-Video.
Gearbox zeigt euch circa 13 Minuten Action aus der Erweiterung. Ihr bekommt nicht nur einen Eindruck vom neuen Gebiet, sondern auch ein paar der neuen Gegnertypen zu sehen. Der Rest ist "Borderlands 3"-Standard. Aber seht selbst:
Originalmeldung vom 21.11.2019: Seit Release von Borderlands 3 ist ein Season Pass zum Preis von 49,99 Euro erhätlich, der Zugriff auf vier kommende Erweiterungen gewährt. In den ersten zwei Monaten nach der Veröffentlichung des Ego-Shooters bliebt Entwickler Gearbox Software aber ziemlich still, was die Inhalte der DLCs betrifft. Nun hat man den Mantel des Schweigens gelüftet, zumindest in Bezug auf das erste Add-on. Das trägt den Titel "Moxxi's Heist of the Handsome Jackpot" und wenn ihr nun an Handsome Jack, den Hauptantagonisten von Borderlands 2 denkt, denkt ihr richtig.
Barbesitzerin Moxxi stellt eine Crew zusammen, um eine heruntergekommene Casinoraumstation des verstorbenen Chefs von Hyperion auszurauben. Dort befindet sich schließlich ein großer Tresor, der allerlei Geld, Eridium und nicht zu vergessen neue legendäre Waffen enthält. Die Raumstation soll aus mehreren neuen Zonen bestehen, die mit allerlei Gegnern sowie Nebenquests und Crew-Herausforderungen vollgestopft sind.
Um "Moxxi's Heist of the Handsome Jackpot" spielen zu können, müsst ihr nicht erst die Hauptstory von Borderlands 3 abgeschlossen haben. Es reicht schon, Zugang zur Sanctuary 3, eurem Raumschiff, mit dem ihr die unterschiedlichen Planeten ansteuert, zu haben. Da das schon nach wenigen Spielstunden der Fall ist, könnt ihr mit einem recht niedrigstufigen Charakter die neuen Inhalte angehen. Die Levels der Gegner und des Loots werden dabei an eure Stufe angepasst, sodass der Besuch des Casinos stets eine Herausforderung darstellt und sich auch definitiv für euch lohnt.

Ein bisschen müsst ihr euch noch gedulden, bis ihr den Heist in Borderlands 3 ausführen könnt. Die Erweiterung erscheint am 19. Dezember. Wenn ihr keine Lust habt, den kompletten Season Pass zu kaufen, werdet ihr "Moxxi's Heist of the Handsome Jack" auch einzeln erwerben können. Wie viel der DLC euch dann kostet, ist noch nicht bekannt.
Quelle: Gearbox Software