Tom Clancy's XDefiant: Free-to-Play-Shooter von Ubisoft
Geschrieben am 20.07.2021 um 14:40 Uhr.
Mit Tom Clancy's XDefiant hat Ubisoft eine Mischung aus Call of Duty und Overwatch angekündigt.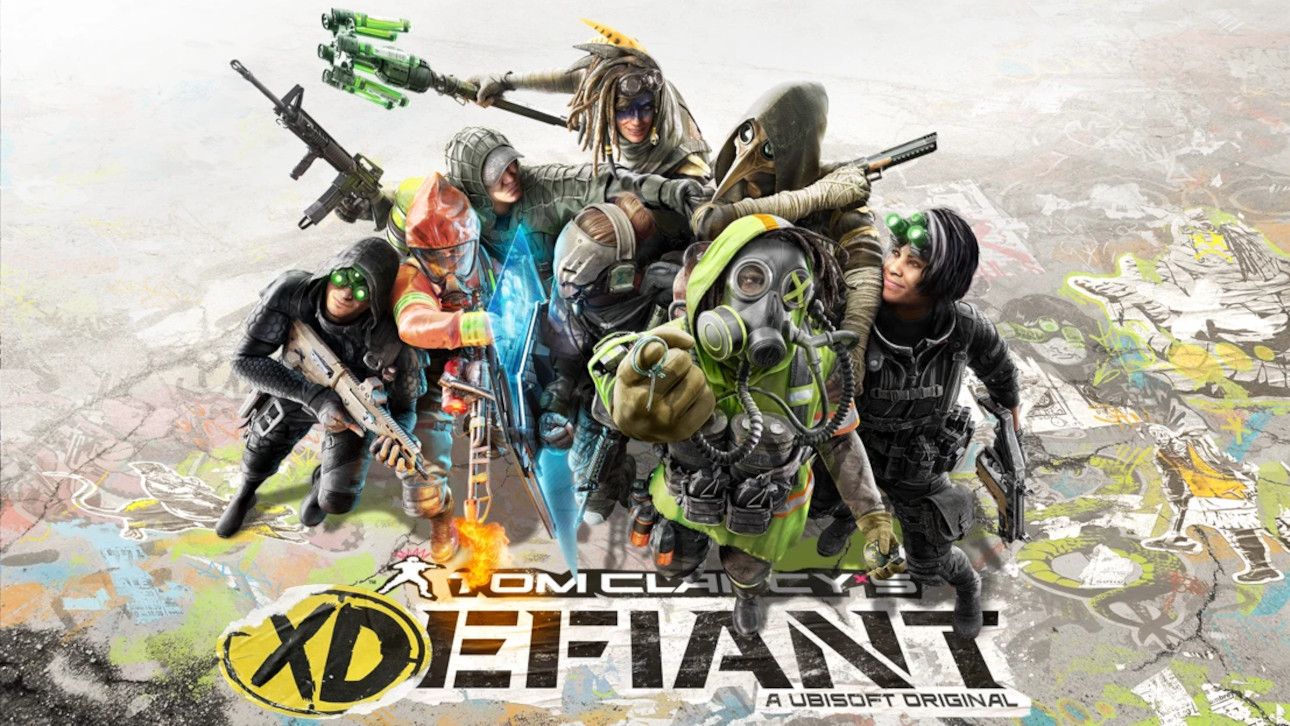 Ubisoft will mehr im Bereich der Free-to-Play-Spiele machen. Vergangenes Jahr veröffentlichten die Franzosen den Battle-Royale-Shooter Hyper Scape, vor nicht allzu ferner Zeit kündigten sie den kostenlosen "The Division"-Ableger Heartland an und gestern enthüllte man Tom Clancy's XDefiant, einen Multiplayer-Shooter, bei dem man zunächst an Hero-Shooter à la Overwatch denken mag. Hier bestreitet ihr 6-gegen-6-Arenakämpfe mit Charakteren, die allesamt spezielle Fähigkeiten haben. Sie gehören dabei verschiedenen Fraktionen aus den Tom-Clancy-Spielen von Ubisoft an. Zum Start sind die Wolves aus Ghost Recon: Breakpoint, Echelon aus Splinter Cell sowie die Outcasts und Cleaners aus The Division mit dabei.
Der Vergleich mit Overwatch hinkt dann aber doch ein wenig, denn in Tom Clancy's XDefiant wählt ihr nicht aus einzigartigen Helden, sondern habt eure eigene Spielfigur, die ihr nach Beliebten mit Waffen und Gadgets ausstattet. Besondere Fähigkeiten spielen zwar wie in Blizzards Multiplayer-Hit oder auch Ubisofts hauseigenem Rainbow Six Siege eine wichtige Rolle, aber ihr steuert eben keine vordefinierten Figuren, denen bestimmte Skills fest zugewiesen sind. Ihr könnt sogar während einer Partie euer Loadout ändern. Schauen wir uns dann auch noch an, was für Spielmodi Tom Clancy's XDefiant bietet, müssen wir sowieso weniger an Overwatch und mehr an Call of Duty denken: "Team Deathmatch", "Domination" und "Escort" sind bislang angekündigt.
Entwickler des Online-Shooters ist Ubisoft San Francisco, die Macher von Rocksmith und South Park: Die rektakuläre Zerreißprobe. Einen Release-Termin gibt es noch nicht, aber ihr könnt euch auf der offiziellen Webseite bereits für die Beta anmelden. Die erste geschlossene Testphase startet am 5. August, ist jedoch auf Spieler aus den USA und Kanada begrenzt. Wann wir in Europa das erste Mal Tom Clancy's XDefiant ausprobieren dürfen, ist unbekannt. Das Spiel erscheint für PC, PS5, PS4, Xbox Series X/S, Xbox One, Stadia sowie Amazon Luna.