Rage 2: DLC- und Update-Roadmap enthüllt
Geschrieben am 13.05.2019 um 12:46 Uhr.
Neben zwei kostenpflichtigen DLCs wird es für Rage 2 monatlich neue Gratisinhalte wie Events und Skins geben.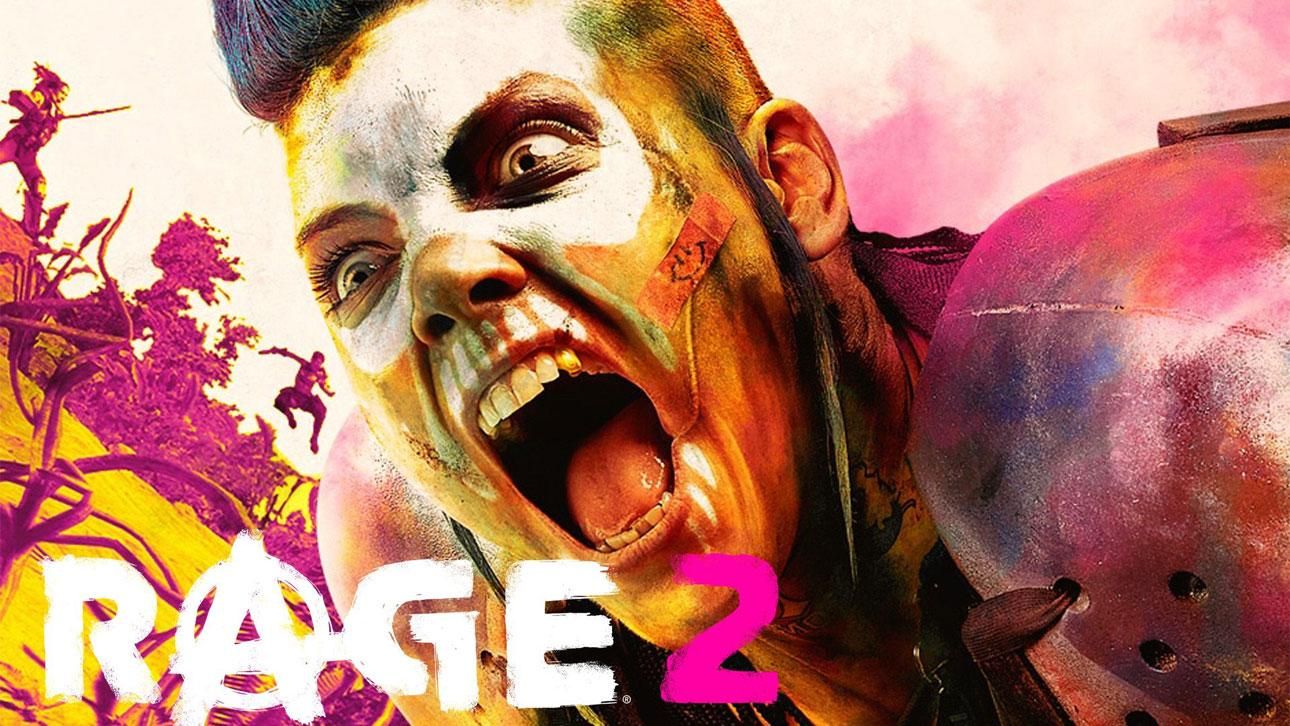 Morgen erscheint Rage 2 und verspricht, ein kurzweiliger Shooter-Spaß in einer großen offenen Welt zu werden, in der ihr von Haus aus schon mal recht viel Zeit verbringen könnt. Doch dabei soll es nicht bleiben. Auch wenn das Actionspiel keinerlei Multiplayer-Inhalte bietet und somit nicht dem typischen Bild eines Servicegames entspricht, will euch der schwedische Entwickler Avalanche Studios mit neuen Inhalten über Monate hinweg bei der Stange halten. Einige davon sind kostenpflichtig, es wird aber auch Gratiserweiterungen geben.
Noch für diesen Monat sind zum einen die ersten Community-Herausforderungen angekündigt. Die erfüllt ihr in Rage 2, um den "Vomit Comet"-Skin für die Pistole in Rage 2 zu gewinnen. Außerdem soll in Kürze das erste Welt-Event "Bring the Ruckus" stattfinden, das sich um den namensgebenden Mutanten dreht. Mehr Details dazu gibt es aber noch nicht.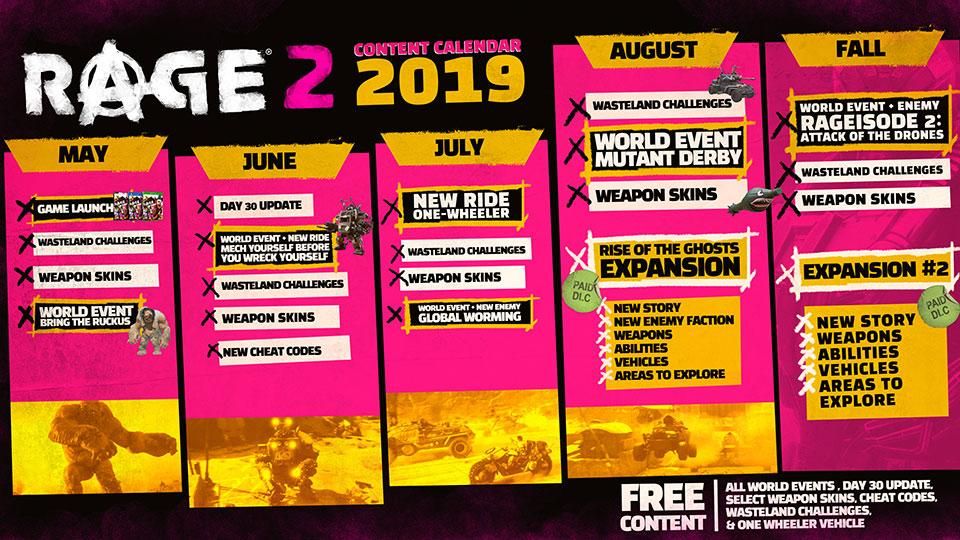 Auch dann, wenn ihr keine der DLCs für Rage 2 kauft, versorgen euch die Entwickler nach dem Release regelmäßig mit neuen Inhalten.
Im Juni geht es mit dem ersten großen Content-Update für Rage 2 weiter. Das liefert neue Herausforderungen, Cheats sowie mehrere Events. Eines davon bringt einen Mech als nutzbares Fahrzeug, ein weiteres führt eine Art riesigen Sandwurm als Gegnertyp ein. Im Juli erwarten euch ebenfalls ein frischer Fahrzeug- und Feindtyp sowie Challenges, Waffen-Skins und ein Welt-Event.

Der August hält die erste kostenpflichtige Erweiterung für Rage 2 bereit. "Rise of the Ghosts" umfasst eine neue Story-Kampagne, eine frische Region sowie neue Waffen, Fähigkeiten und Fahrzeuge. Zusätzlich gibt es ein Welt-Event namens "Mutant Derby" und mehr Skins sowie Herausforderungen. Bleibt noch der Herbst, in dem es genauso weitergehen soll wie zuvor: Events, Challenges, Skins und die zweite Erweiterung sind für diese Jahreszeit angedacht. Auch DLC Nummer 2 soll wieder neue Story-Inhalte, eine zusätzliche Region, Waffen und Fähigkeiten liefern.
Quelle: Bethesda Softworks