PlanetSide Arena: Spin-off mit "Battle-Royale"-Modus angekündigt
Geschrieben am 14.12.2018 um 16:34 Uhr.
Daybreak Games springt mit PlanetSide Arena auf den Battle-Royale-Trend auf. Doch das Spiel hat noch mehr zu bieten.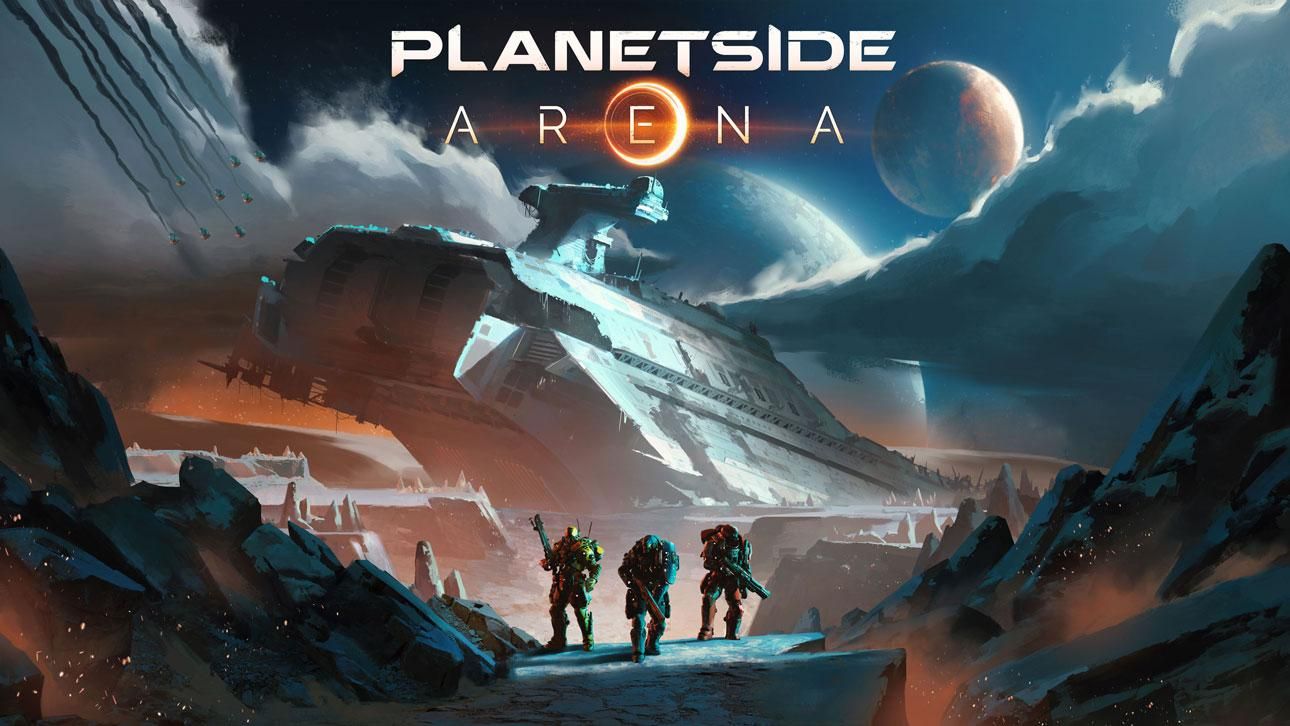 Der Entwickler Daybreak Games machte zuletzt zwar mit Entlassungen Schlagzeilen, doch für neue Projekte scheint genügend Geld vorhanden zu sein. So hat das Studio aus San Diego, Kalifornien jüngst mit PlanetSide Arena ein Spin-off seiner Shooter-Reihe angekündigt, das einen großen aktuellen Trend aufgreift: Battle Royale. 

In dem Actionspiel werdet ihr euch in einer Solo- und Teamvariante mit anderen Spielern messen und dafür kämpfen, das Schlachtfeld als letzter Überlebender zu verlassen. Doch PlanetSide Arena wird kein reines Battle-Royale-Spiel sein. Zum Startaufgebot zählt auch der "Massive Clash"-Modus, in dem zwei Teams aufeinanderprallen und sich nicht nur zu Fuß, sondern auch mit Fahrzeugen bekriegen. Weitere klassische Multiplayer-Modi wie "Capture the Flag", "Team Deathmatch" und "Search and Destroy" sollen mit späteren Updates beziehungsweise Seasons hinzukommen.
Der wesentliche Unterschied zwischen PlanetSide Arena und PlanetSide 2 ist also, dass der neue Titel kein MMO mit einer persistenten Welt ist. Er gibt also sich wesentlich klassischer. Das bedeutet jedoch nicht, dass er das typische PlanetSide-Gefühl vermissen lassen wird. In PlanetSide Arena nehmen bis zu 1000 Spieler an den Gefechten teil. 

Drei Soldatenklassen stehen euch in dem Online-Spiel zur Auswahl: der Sturmsoldat, Pionier und Sanitäter. Habt ihr euch für eine entschieden, werdet ihr per Abwurfkapsel auf dem Schlachtfeld landen. Jeder Klasse stehen ein Jetpack, ein persönliches Fahrzeug und einzigartige Fähigkeiten zur Verfügung, die ihr während einer Partie in PlanetSide Arena verbessern könnt.
 
Daybreak Games hat bereits einen Release-Termin genannt und der liegt in gar nicht allzu weit entfernter Zukunft: PlanetSide Arena erscheint am 29. Januar 2019 für den PC. Im Gegensatz zu PlanetSide 2 hat es kein Free-to-Play-Modell. Zwei Versionen sind vorbestellbar: Die Sanctuary Assault Edition für knapp 17 Euro bietet euch neben dem Hauptspiel den Battle Pass für die erste Saison sowie ein Rüstungsset für den Sturmsoldaten. Im Fall der teureren Legendary Edition (circa 34 Euro) kommen noch Sets für die beiden anderen Klassen sowie das "M-20 Tempest Pack" mit dem namensgebenden Hoverbike dazu. Zudem erhält jeder Vorbesteller Zugang zur geschlossenen Beta. An der dürfen aber auch ausgewählte treue "PlanetSide 2"-Spieler teilnehmen.
Quelle: Daybreak Games