Call of Duty – Black Ops 4: Gameplay-Trailer zum "Blackout"-Modus
Geschrieben am 07.09.2018 um 10:28 Uhr.
Der "Battle Royale"-Modus von Call of Duty: Black Ops 4 präsentiert sich in einem neuen Trailer kurz vor Betastart.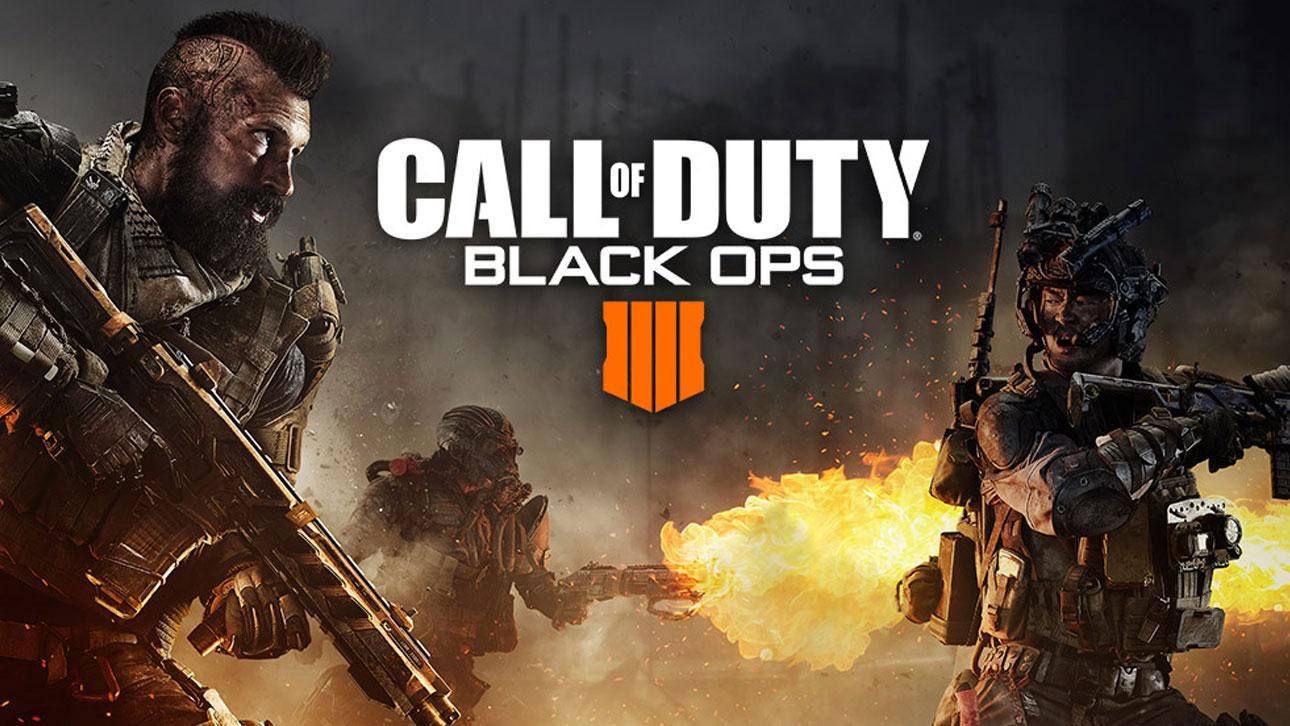 Diese Wochen haben wir bereits erste konkrete Infos zum "Battle Royale"-Modus von Battlefield 5 erhalten und im Fall der "Blackout"-Variante aus Call of Duty: Black Ops 4 ist jüngst ein frischer Trailer mit Spielszenen erschienen. Activision will damit Lust auf die entsprechende Betaphase wecken, die am 10. September startet und euch erstmals die CoD-Version von "Battle Royale" spielen lässt – sofern ihr den Ego-Shooter denn vorbestellt habt. Nur dann erhaltet ihr Zugang zur Testphase.

"Blackout" entführt euch auf die bislang größte Karte, die es jemals in einem Call of Duty gab. Sie ist jedoch nicht komplett neu, sondern setzt sich aus bekannten Maps zusammen. Zumindest wird "Nuketown" im "Blackout"-Modus zu finden sein, das zeigt auch der Trailer.  Des Weiteren erwarten euch Kämpfe mit Fahrzeugen. Im Video sind nicht nur Boote, Trucks und Quads, sondern auch Helikopter zu sehen. Zudem ist der Wingsuit mit von der Partie, den wir schon aus vorherigen Teilen der "Black Ops"-Serie kennen. 
Eine kleine Überraschung hat der Trailer auch noch zu bieten: Ihr werdet es im "Blackout"-Modus von Call of Duty: Black Ops 4 nicht nur mit anderen Spielern, sondern auch Zombies zu tun bekommen. In einer Szene ist zu sehen, wie ein Squad von mehreren Untoten hinterrücks überfallen wird. 

Das Actionspiel Call of Duty: Black Ops 4 erscheint am 12. Oktober für den PC, die PlayStation 4 und Xbox One. Eine Einzelspielerkampagne wird es zum ersten Mal in der Reihe nicht geben, dafür aber eben den "Blackout"-Modus sowie den gewöhnlichen Multiplayer-Teil und den Zombie-Modus für launige Koop-Sessions.
Quelle: Activision