UPDATE: GTA Online: Details zur neuen Musik im "The Contract"-Update
Geschrieben am 14.12.2021 um 14:59 Uhr.
Mit dem "The Contract"-Update wird der Soundtrack in GTA Online um viele neue Songs erweitert.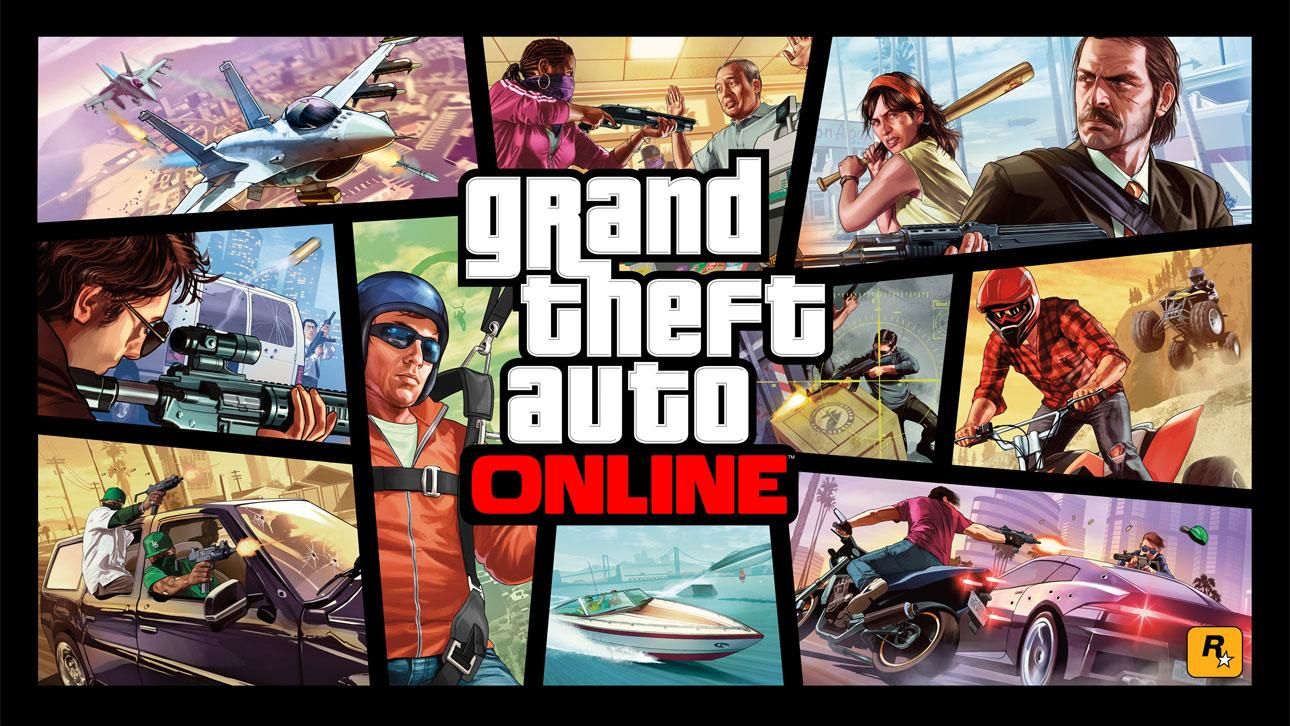 Update vom 14.12.2021: Dass "The Contract" GTA Online um einen neuen Radiosender erweitert wird, hat Rockstar bereits letzte Woche verraten. Nun gibt es dazu nähere Details. Bei dem Sender handelt es sich um Motomami Los Santos, moderiert von der spanischen Sängerin Rosalía und der venezolanischen Produzentin und DJ Arca. Zu hören gibt es unter anderem "La Fama", die erste Single aus Rosalías kommendem Album "Motomami", und einen exklusiven Song von Bad Gyal, ebenfalls eine Sängerin aus Spanien. Außerdem werden Radio Los Santos und West Coast Classics mächtig erweitert. Auf ersterem läuft ab morgen unter anderem "Let's Get It" von ScHoolboy Q und Nez, der Titelsong einer erst demnächst erscheinenden EP. West Coast Classics wiederum zollt Dr. Dre mit mehreren seiner Songs und Titeln anderer Künstler, die er produziert hat, Respekt.

Hier die Liste mit allen neuen Songs (danke, Kotaku):
Motomami Los Santos
Bad Gyal - A La Mía
La Goony Chonga - Duro 2005
Likkle Vybz & Likkle Addi - Skinny Jeans
Rauw Alejandro - Nubes
Arca - Machote
DJ Spinn - Bounce N Break Yo Back
Monchy & Alexandra - Dos Locos
Camarón de la Isla - Volando Voy
Armando - 100% of Disin' You
ROSALÍA - A Palé
ROSALÍA & J Balvin - Con Altura feat. El Guincho
ROSALÍA - LA FAMA (with The Weeknd)
Mr. Fingers - Mystery of Love
Daddy Yankee - Salgo Pa' la Calle
Tokischa, Haraca Kiko, El Cherry Scom - Tukuntaso
Q - Take Me Where Your Heart Is
Ñejo & Dalmata - Vacilar Contigo
Young Cister - XULITA feat. Kaydy Cain
Popcaan - Body So Good
Willie Colon & Héctor Lavoe - Calle Luna Calle Sol
Alberto Stylee - Tumbando Fronte
Chucky73 - Dominicana
Aventura - Mi Corazoncito
DJ Slugo - 418 (Bounce Mix)
Kaydy Cain - Algo Como Tú (feat. Los Del Control)
Caroline Polachek - Bunny Is A Rider
Arca feat. ROSALÍA - KLK
Tokischa & ROSALÍA – Linda
ROSALÍA - DI MI NOMBRE (Cap.8: Éxtasis)
Justice - Stress
Las Guanabanas - Vamos Pa la Disco
Playboi Carti - Rockstar Made
Soulja Boy Tell'em - Snap And Roll
Radio Los Santos
2 Chainz - It's A Vibe (feat. Ty Dolla $ign & Trey Songz & Jhené Aiko)
A$AP Ferg - Plain Jane
Big Sean & Hit-Boy - What A Life
Cordae - Kung Fu
D-Block Europe & Offset - Chrome Hearts
Fredo Santana (feat. Chief Keef, Ball Out & Tadoe) - Go Live
French Montana - Lockjaw (feat. Kodak Black)
Future - Feed Me Dope
Future - Low Life (feat. The Weeknd)
Jay Rock - Wow Freestyle (feat. Kendrick Lamar)
Kodak Black - ZEZE (feat. Travis Scott & Offset)
Migos - Stir Fry
MOUNT WESTMORE, Snoop Dogg, Ice Cube, E-40 & Too $hort - Big Subwoofer
Polo G – Flex (feat. Juice WRLD)
Roddy Ricch - The Box
Saweetie - My Type
Tyler, The Creator – LEMONHEAD (feat. 42 Dugg)
Vince Staples - Big Fish
Young Stoner Life, Young Thug & Gunna - Ski
Freddie Gibbs - Miami Vice (feat. Pusha T & Kevin Cossom)
Freddie Gibbs - Pick The Phone Up (feat. Juicy J)
Hit-Boy feat. Dom Kennedy - XL
Mike Dean and Offset - So Fancy
Mike Dean and Rich the Kid - Blue Cheese
Mozzy feat. YG - Hoppin' Out
Nez feat. ScHoolboy Q - Let's Get It
Tia Corine produced by Kenny Beats - Coochie
West Coast Classics
2Pac feat. Roger Troutman & Dr. Dre - California Love (Single Version)
2Pac - Can't C Me
40 Glocc - Pa Pa's Lil Soldier
50 Cent - In Da Club
50 Cent feat. Mobb Deep - Outta Control (Remix)
Blackstreet feat. Dr. Dre & Queen Pen - No Diggity
Dr. Dre - Keep Their Heads Ringin'
Dr. Dre feat. Snoop Dogg - The Next Episode
Dr. Dre feat. Hittman, Six-Two, Nate Dogg & Kurupt - Xxplosive
Dr. Dre feat. Daz & Snoop Dogg - Lil' Ghetto Boy
Ice Cube feat. Dr. Dre & Mc Ren - Hello
JAY-Z - Trouble
Mary J. Blige - Family Affair
Nas - Nas Is Coming (feat. Dr. Dre)
Obie Trice feat. Dr. Dre - Shit Hits The Fan
Sam Sneed - U Better Recognize (feat. Dr. Dre)
Truth Hurts feat. Rakim - Addictive
Originalmeldung vom 09.12.2021: GTA 6 scheint noch sehr weit entfernt zu sein. Rockstar Games hat aber kein Interesse daran, seine Fans bis zu dessen Release auf dem Trockenen sitzen zu lassen – zumindest diejenigen nicht, die gerne die Online-Modi von GTA und Red Dead Redemption 2 spielen. Nun hat der Konzern das nächste große Update für GTA Online angekündigt und das scheint es wirklich in sich zu haben. Es liefert eine Reihe an Story-Missionen, in deren Verlauf ihr auf bekannte Gesichter trefft.
Lamar Davis, der ja der allererste Charakter aus dem Singleplayer ist, den ihr in GTA Online trefft, macht euch mit seinem Kumpel Franklin bekannt. Jawohl, einer der drei Protagonisten von GTA 5 meldet sich in GTA Online zurück. Er hat mittlerweile eine eigene Agentur namens F. Clinton and Partner, die der Elite von Vinewood dabei hilft, deren Probleme zu lösen, gerne auch auf unkonventionelle Art und Weise.
Franklin ist auf der Suche nach einem zuverlässigen Geschäftspartner. Wer das wohl sein könnte? Ihr natürlich! Das Beste kommt aber noch: Euer Klient ist eine richtige Legende des Hip Hop: Dr Dre. Der bekanne Rapper und Musikproduzent, der einst mit der Rap-Kombo N.W.A berühmt wurde und heute nicht nur mit seiner Kunst, sondern auch Kopfhörern Millionen verdient, hat einen Gastauftritt in GTA Online. Ihm ist ein Telefon abhanden gekommen, das sich nun in falschen Händen befindet. Da sich darauf unveröffentlichte Musik befindet, ist das ein riesiges Problem, das ihr lösen sollt.
In den neuen Missionen werdet ihr nicht nur mit Franklin, sondern auch der Hackerin Imani zusammenarbeiten. Außerdem ist Hund Chop mit von der Partie. Das Update namens "The Contract", das am 15. Dezember erscheint, enthält aber noch mehr. Neben neuen Waffen und Fahrzeugen erwartet euch ein weiterer Radiosender mit besonderen Gast-DJs und unveröffentlichten Songs von Dr. Dre sowie weiteren bekannten Künstlern. Die anderen Sender werden zusätzlich noch erweitert. Auch liefert Rockstar neue Jobs für eure Agentur, beispielsweise neue Attentatsmissionen. Weitere Details zu den Neuerungen sollen in den verbleibenden Tagen bis zum Release folgen.
Quelle: Rockstar Games / Kotaku