The Division: Free-to-Play-Ableger und Mobilegame angekündigt
Geschrieben am 07.05.2021 um 12:56 Uhr.
Außerdem gibt es frische, wenn auch vage Infos zum neuen Modus für The Division 2, und es kommt ein Roman.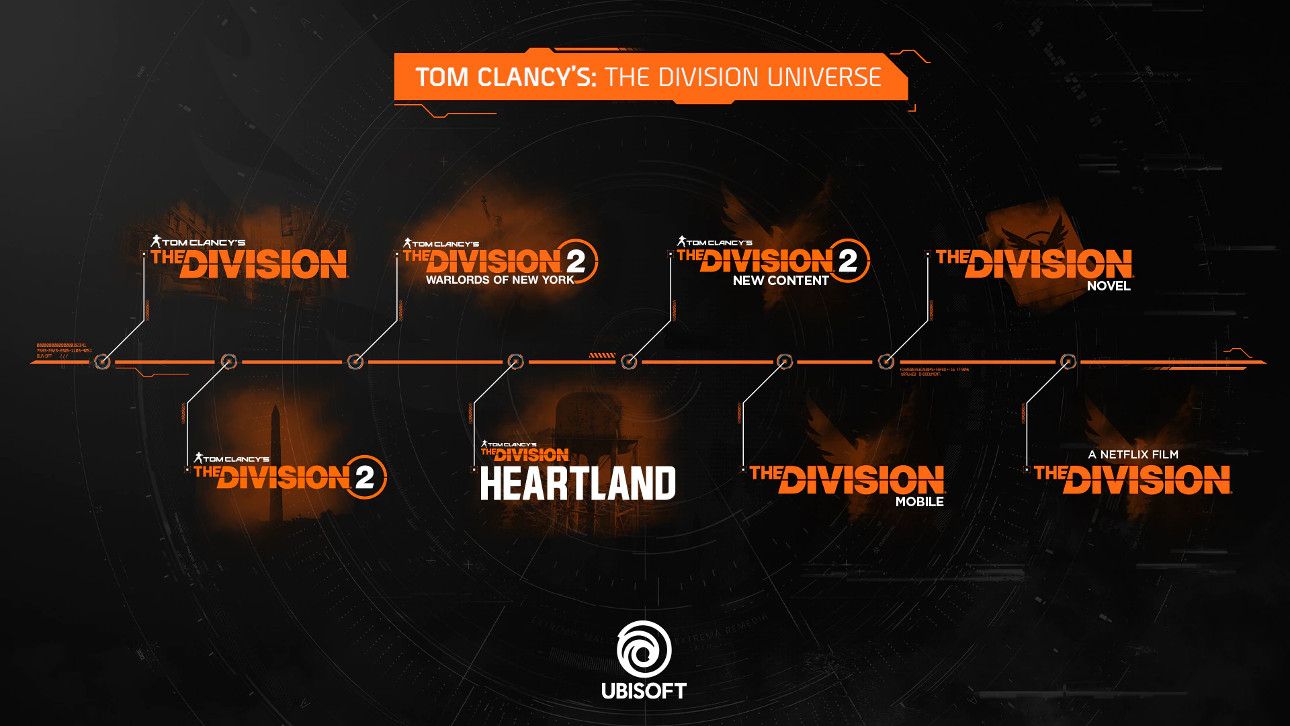 Ubisoft baut die "The Division"-Marke deutlich aus. Der französische Publisher hat gleich drei neue Projekte angekündigt, allerdings gibt es zu keinem davon richtige Details. Den Anfang macht The Division Heartland, ein Free-to-Play-Spiel für PC, PS54, PS4, Xbox Series X7S, Xbox One und die Cloud. Es soll irgendwann dieses oder nächstes Jahr erscheinen und eine "völlig neue Perspektive auf das Universum in einem neuen Setting" werfen. Was das bedeuten soll? Nun, es scheint darauf hinzudeuten, dass uns das Spiel ins Zentrum der USA entführt und wir mal nicht eine Großstadt erkunden, sondern in ländlicheren Gebieten unterwegs sein werden. Auch die folgende Grafik lässt mit dem Adlermotiv und dem Bild vom Wasserturm, der in einer Waldregion steht, genau das vermuten. Auf der offiziellen "The Divison"-Webseite könnt ihr euch für eine Testphase anmelden.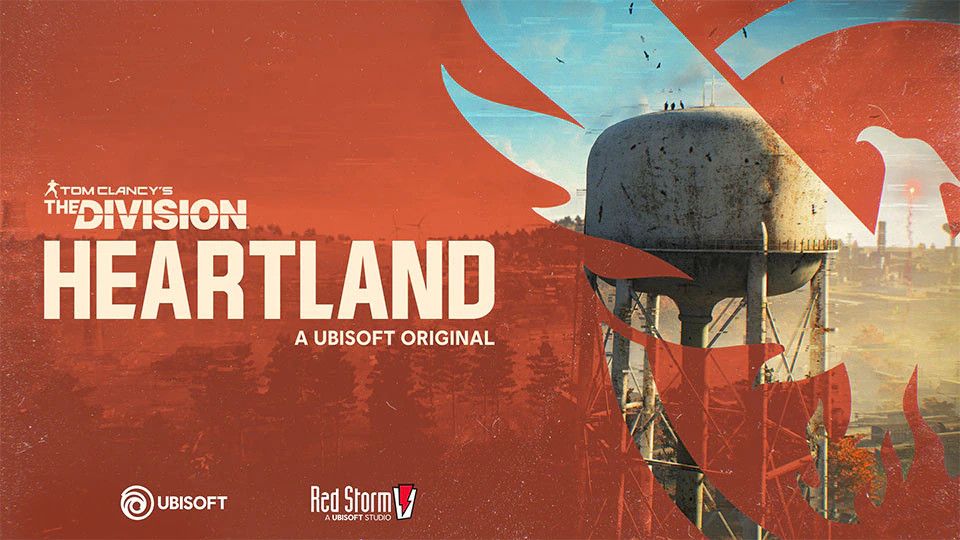 Nein, The Division Heartland spielt offensichtlich nicht in einer Großstadt.
Projekt Nummer 2 ist ein Mobilegame, mit dem Ubisoft das Universum einem breiteren Publikum näherbringen möchte. Auch hierzu gibt es bislang keine genaueren Informationen, nicht mal einen groben Release-Zeitraum. Einen Termin hat das Unternehmen auch noch nicht für einen Roman genannt, der von Aconyte verlegt und eine neue Geschichte erzählen wird, die nach den Ereignissen von The Division 2 spielt. Es soll darum gehen, wie sich der Ausbruch des Virus' auf die unterschiedlichen Regionen der USA ausgewirkt hat und die Agenten der Division um Versorgungsrouten kämpfen.
Neben diesen Projekten ist nach wie vor der Netflix-Film mit Jessica Chastain ("Es Kapitel 2") und Jake Gyllenhaal ("Spider-Man: Far From Home") in Arbeit, bei dem Rawson Marshall Thurber ("Skyscraper") Regie führt. Und dann werkelt Ubisoft Massive ja noch an einem großen Inhalts-Update für The Division 2, das Ende des Jahres erscheinen soll und einen neuen Modus einführen wird. Nach wie vor ist unklar, um was genau es sich handelt, aber die Entwickler haben zumindest schon mal angedeutet, dass es zusätzlich auch noch neue Methoden geben wird, den eigenen Charakter aufzuleveln. Dabei soll besonders viel Wert auf Build-Vielfalt und Überlebensfähigkeit gelegt werden. Könnte das etwa bedeuten, das wir etwas ähnliches zu erwarten haben wie den beliebten "Survival"-Modus aus The Division 1? Das würde sicherlich so einige Fans freuen.