Spyro Reignited Trilogy: Der lila Drache kehrt zurück
Geschrieben am 06.04.2018 um 12:03 Uhr.
Activision bringt mit der Spyro Reignited Trilogy die ersten drei Abenteuer des Drachen auf die PS4 und Xbox One.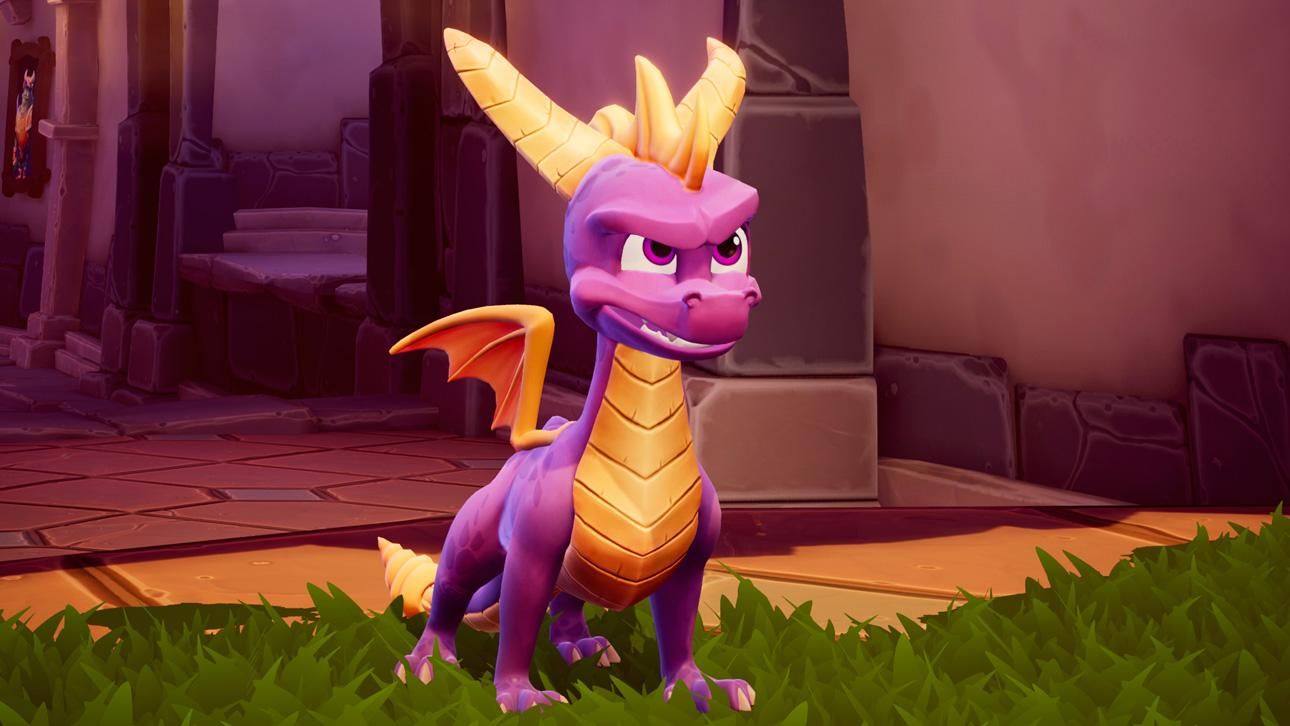 Dieses Jahr feiern einige Spieleklassiker ihr 20. Jubiläum: StarCraft, The Legend of Zelda: Ocarina of Time oder Half-Life. 1998 war eben ein verdammt gutes Jahr für Videospielfans. Freunde von Jump and Runs wurden auch sehr gut bedient, unter anderem mit dem ersten Abenteuer eines kleinen lila Drachen. Die Rede ist von Spyro. Die feuerspeiende Echse gehört zu den bekanntesten Charakteren der PS1-Ära. Speziell die ersten drei Serienteile, die von Insomniac Games (Resistance, Spider-Man) entwickelt wurden, fanden großen Anklang bei Genrefans. Activision lässt jene Spiele dieses Jahr neuaufleben. Der Publisher hat jüngst die Spyro Reignited Trilogy für den 21. September angekündigt.

Zum 20. Geburtstag des wohl berühmtesten Jungdrachen neben Poldi aus "Hallo Spencer" ("Ich will dir fressen!" – welch schöne Kindheitserinnerung), bringt Activision also die ersten drei Abenteuer von Spyro auf die PlayStation 4 und Xbox One, inklusive Support der PS4 Pro und Xbox One X. Die Spyro Reignited Trilogy umfasst also die Spiele Spyro the Dragon, Spyro 2: Gateway to Glimmer und Spyro: Year of the Dragon.
Entwickelt werden die Remakes von Toys for Bob. Das ist nicht die erste Berührung des Studios mit Spyro. Die Skylanders-Titel, die in jenem Universum spielen, wurden allesamt von dem Team aus Novato, Kalifornien produziert. Übrigens: Toys for Bob ist auch zuständig für die Switch-Version der Crash Bandicoot N. Sane Trilogy. Besitzer der PS4-Fassung jener Sammlung können ab dem 9. April im Titelbildschirm von Crash Bandicoot 3: Warped den Code "↑ ↑ ↓ ↓ ← → ← → Viereck" eingeben, um den Trailer zur Spyro Reignited Trilogy präsentiert zu bekommen. Hintergrund dieses Gags: In der Originalversion des dritten Spiels mit dem Nasenbeutler bekam man mit dem gleichen Code Zugriff auf eine Demo für Spyro the Dragon.

Die Spyro Reignited Trilogy verspricht, dass ihr alle über 100 Levels der drei Spiele detailgetreu in neuer Grafik erleben könnt. Doch nicht nur die Technik soll natürlich wesentlich besser sein als in den Original-PlayStation-Spielen. Auch die Steuerung ist an moderne Gegebenheiten (Stichwort Analog-Sticks) angepasst beziehungsweise optimiert. Das Ziel von Toys for Bob sei es, "die Charaktere und Welten so liebevoll nachzuempfinden, wie sie in der Erinnerung der Fans leben", so Chief Creative Officer Paul Yan. Ob ihnen das gelingt, werdet ihr eben ab Herbst herausfinden. Ob die Spyro Reignited Trilogy später auch für die Nintendo Switch erscheinen wird, ist nicht bekannt.
Quelle: Activision