Splinter Cell: Ubisoft kündigt Remake an
Geschrieben am 16.12.2021 um 12:03 Uhr.
Das erste Splinter Cell erhält eine Neuauflage in der Snowdrop Engine und ohne moderne Trends wie einer Open World.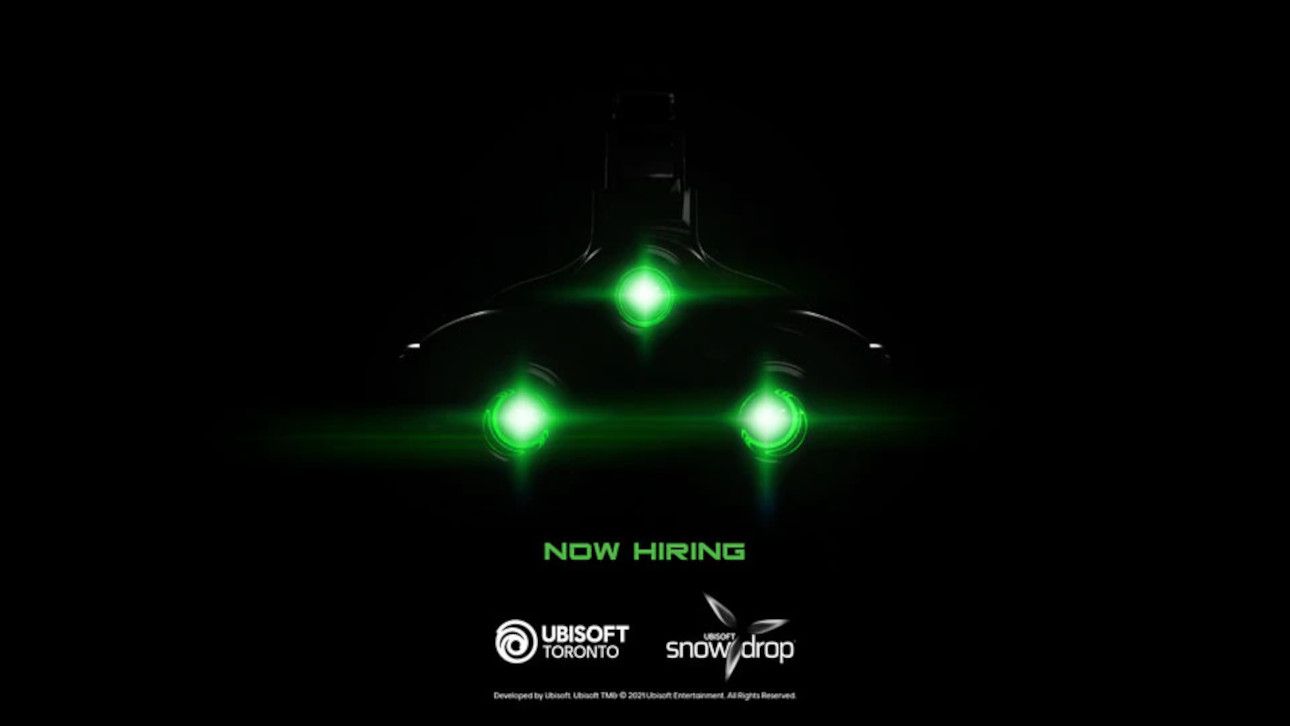 Lange Jahre mussten "Splinter Cell"-Fans leiden. 2013 erschien mit Blacklist der bislang letzte Teil der Schleichspielserie. Seitdem haben wir deren Protagonisten Sam Fisher nur noch in anderen Spielen gesehen, zum Beispiel in Ghost Recon: Breakpoint und in Mobilegames. Es wirkte so, als wollte Ubisoft nichts mehr mit der Marke Splinter Cell anfangen und Sam nur noch für Gastauftritte aus dem Ruhestand holen. Aber nun hat der französische Publisher eine erfreuliche Ankündigung getätigt: Ein Remake des ersten Serienteils ist in Arbeit.
Noch halten sich die Infos zur Neuauflage in Grenzen und das aus gutem Grund: Die Entwicklung hat gerade erst angefangen. Das "Splinter Cell"-Remake entsteht bei Ubisoft Toronto. Das Studio hat zuletzt Far Cry 6 produziert, seine Historie begann aber mit Splinter Cell: Blacklist. Dementsprechend arbeiten dort auch noch einige Leute, die früher schon mit der Marke in Berührung gekommen sind, wie Technical Producer Peter Handrinos in einem Interview auf der offiziellen Ubisoft-Webseite bestätigt. Man baut aber gerade eine neues Team auf, das das Remake entwickelt, und sucht daher auch nach neuen Mitarbeitern, vor allem Programmierern.
Es wird also noch eine ganze Weile dauern, bis wir etwas von dem Spiel zu sehen bekommen, geschweige denn bis es erscheint. Die Entwickler machen aber schon mal Hoffnung, dass die "Splinter Cell"-Neuauflage etwas wird, worauf sich eben gerade die Fans des Originals freuen können. Producer Matt West sagt, dass der Titel keine Open World haben werde und Creative Director Chris Auty (der übrigens der Schöpfer vieler bekannter Counter-Strike-Maps wie "Aztec" und "Inferno" ist) spricht davon, dass viele im Team Stealth-Puristen seien. "Und wir sind uns sehr, sehr bewusst, was das klassische Splinter Cell zu dem macht, was es ist."
Klar, solche Aussagen sollte man zu einem Zeitpunkt, wo das Projekt noch in den Kinderschuhen steckt, mir Vorsicht zu genießen. Das Versprechen, dass die Entwickler hier quasi abgeben, ist aber eindeutig: Das Remake von Splinter Cell soll kein lautes Actionspiel werden, sondern ein originalgetreues Stealth-Abenteuer, in dem es immens wichtig ist, dass ihr nicht entdeckt werdet und deshalb sehr clever und bedacht vorgehen müsst. Warten wir mal ab, ob Ubisoft Toronto auch bei diesem Plan bleibt oder man nicht doch am Ende davon abweicht, um ein breiteres Publikum anzusprechen und somit potenziell mehr Einheiten verkaufen zu können.
Übrigens entsteht das Remake in der Snowdrop Engine von Massive Entertainment, die bislang unter anderem in den beiden "The Division"-Spielen sowie South Park: Die rektakuläre Zerreißprobe zum Einsatz gekommen ist. Kommende Titel, die auf jener technischen Grundlage basieren, sind Avatar: Frontiers of Pandora, das Ubisoft-"Star Wars"-Spiel und Mario + Rabbids Sparks of Hope.