Marvel's Spider-Man: Miles Morales als PS5-Launch-Titel angekündigt
Geschrieben am 12.06.2020 um 12:45 Uhr.
Zum PS5-Release gibt's mit Marvel's Spider-Man: Miles Morales ein Superheldenspiel, das aber gar nicht so neu ist.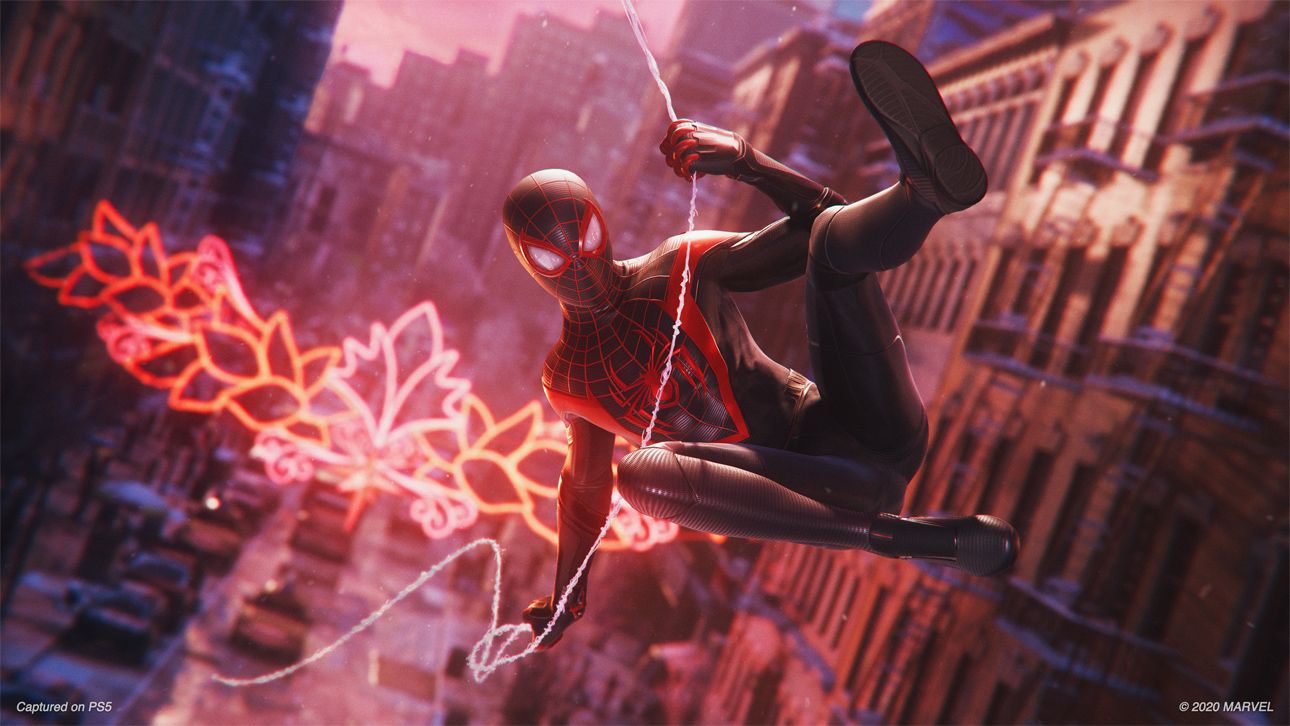 Marvel's Spider-Man erschien 2018 exklusiv für die PlayStation 4 und konnte die vielen Fans der Comics und Filme mit gutem Gameplay, einer spannenden Geschichte, filmreifer Inszenierung und einer tollen Atmosphäre überzeugen. Unserer Meinung nach hätte so ein großer Held wie Spidey eine bessere Open World verdient gehabt, aber ein gutes Spiel ist der Titel definitiv. Gestern kündigte Sony mit Marvel's Spider-Man: Miles Morales einen vermeintlichen Nachfolger für die PlayStation 5 an, der sogar schon zum Launch der Konsole Ende 2020 erscheinen soll.
"Wow, so schnell nach Teil 1 schon ein zweites Spiel? Da ist Insomniac Games aber flott", dachten wir uns. Tatsache ist jedoch, dass Marvel's Spider-Man: Miles Morales gar kein vollwertiger Nachfolger ist. Das hat Simon Rutter, Executive Vice President und Head of Europe Business bei Sony Interactive Entertainment, gegenüber The Telegraph (via VGC) verraten.
"Ich denke, ihr könntet es als Erweiterung und Aufwertung des vorherigen Spiels bezeichnen", so Rutter. Marvel's Spider-Man: Miles Morales ist also quasi ein Remaster mitsamt eines größeren Add-ons, das an die Geschichte des Hauptspiels anknüpft und in dem ihr Miles Morales statt Peter Parker spielt. Die alte Kampagne soll von technischen Verbesserungen profitieren, die die Hardware der PlayStation 5 erst ermöglichen. Dazu dürften unter anderem die ungemein kurzen Ladezeiten zählen, die Sony einst ja schon den Kollegen von Wired demonstriert hat, als die PS5 noch längst nicht offiziell angekündigt war.

Marvel's Spider-Man: Miles Morales ist übrigens nicht das einzige Projekt, an dem Entwickler Insomniac derzeit arbeitet. Gestern kündigte dessen Mutterkonzern Sony auch Ratchet & Clank: Rift Apart an, das jedoch noch einige Zeit länger in Entwicklung sein dürfte, da es noch keinen Release-Termin hat.
Quelle: Sony Interactive Entertainment / The Telegraph (via VGC)