Nintendo kündigt Paper Mario: The Origami King an
Geschrieben von Nico Trendelkamp am 14.05.2020 um 15:33 Uhr.
Nintendo hat überraschend und ohne Vorwarnung Paper Mario: The Origami King angekündigt und es kommt schon sehr bald.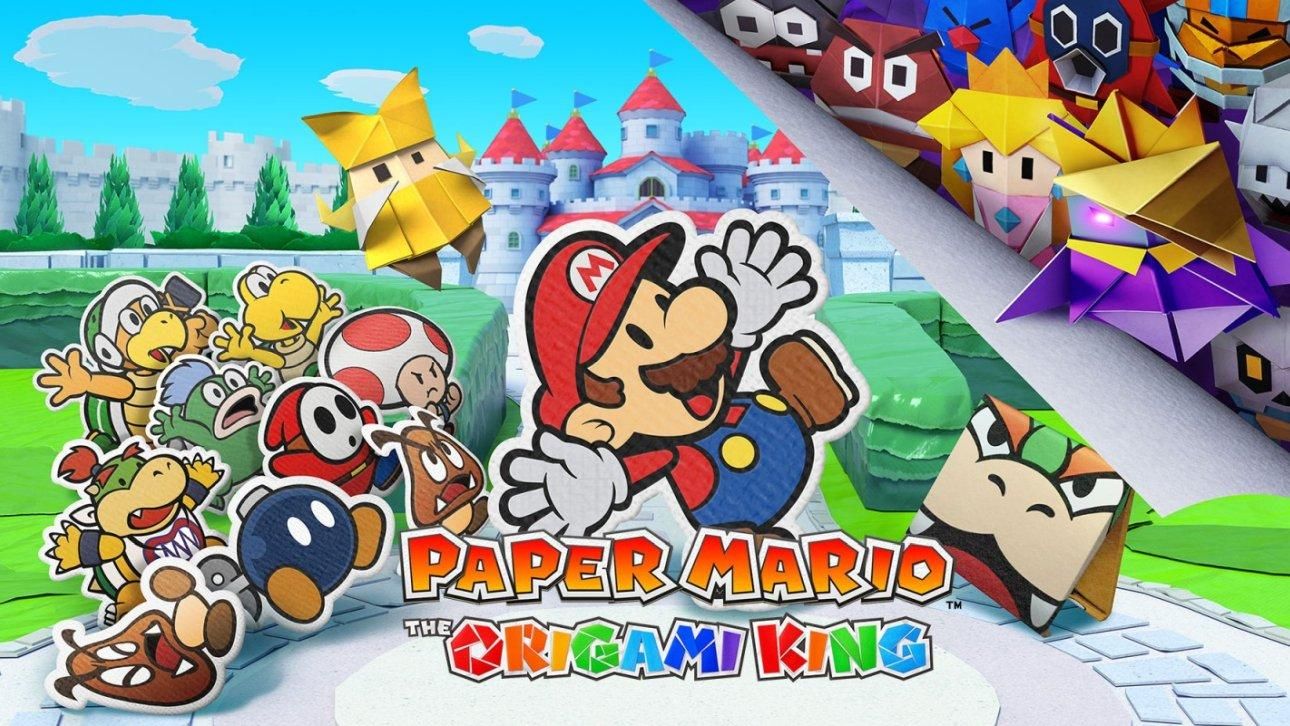 Während andere Hersteller nach der Absage der E3 in diesem Jahr nach alternativen Möglichkeiten suchen (und teilweise bereits gefunden haben), um die eigenen Produkte in einem standesgemäßen Rahmen zu präsentieren, geht Nintendo einen anderen und weit weniger pompösen Weg.
Via Twitter hat der japanische Konzern heute einen neuen Ableger der "Paper Mario"-Reihe angekündigt. Paper Mario: The Origami King erscheint bereits am 17. Juli für die Nintendo Switch. Dann trifft der beliebte Klempner auf eine neue Figur namens Olivia. Zusammen mit ihr muss sich der knubbelige Italiener dem finsteren Origami-König Olly und seiner Armee von Faltschergen in den Weg stellen.
Der Schurke hat Prinzessin Peach in eine Origamifigur verwandelt, ihr Schloss einfach so aus der Welt herausgerissen und mit magischen Luftschlangen verschnürt. Das geht natürlich nicht und so ist es eure Aufgabe, zusammen mit den beiden Pappenheimern verschiedene Welten zu erkunden, Magie einzusetzen und dem Origami-König mit altbewährten Mitteln eins auf die Nase zu geben.
Paper Mario: The Origami King Trailer:
Besonders Olivias magische Fähigkeiten sind nicht zu unterschätzen und auch Mario hat einige neue Tricks gelernt, um das Königreich von den Luftschlangen zu befreien. Unter anderem kann er neuartige Faltarme nutzen. Mit diesen ist er in der Lage, unterschiedliche Elemente der Umgebung zu manipulieren. Er kann an zig Dingen in der Welt ziehen, sie auf- oder zusammenfalten, daran zupfen oder auch reißen. Auch das in einigen Vorgängerspielen kritisierte Kampfsystem wird aufgemotzt. Geht es zum Beispiel gegen einen Boss, findet ihr euch in einer ringförmigen Arena wieder und könnt erst einmal die einzelnen Ringsegmente neu anordnen, um die Gegner zu Gruppen zusammenzuschieben. So erhaltet ihr einen Schadensbonus bei euren Angriffen. Dazu erwarten euch zahlreiche weitere Rätseleinlagen und der für die Reihe typische Humor.
Das Rollenspiel Paper Mario: The Origami King wird von Nintendo und Intelligent Systems entwickelt und erscheint am 17. Juli als Download sowie im Handel für die Nintendo Switch.
Quelle: Nintendo