Star Wars – Knights of the Old Republic: Verfilmung angeblich in Arbeit
Geschrieben am 24.05.2019 um 13:44 Uhr.
Die Geschichte von Star Wars: Knights of the Old Republic könnte demnächst im Kino neu aufleben.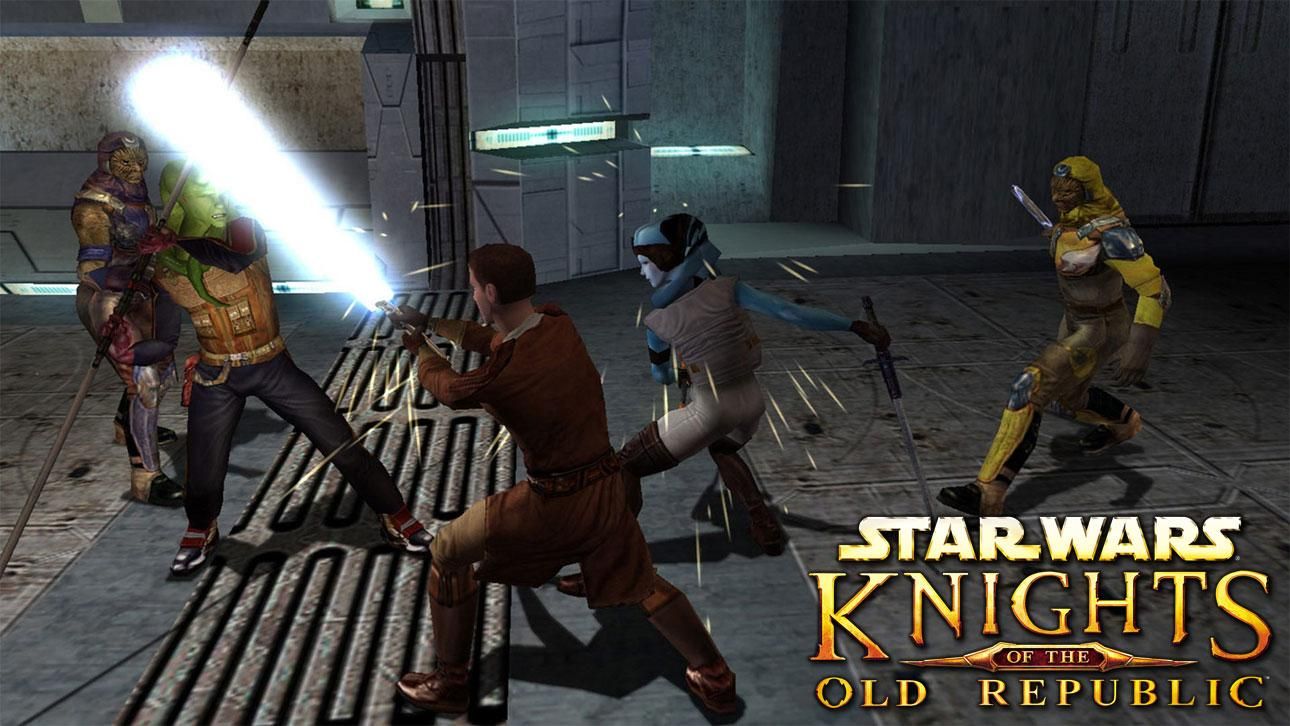 Für viele ist Star Wars: Knights of the Old Republic bis heute das beste "Star Wars"-Spiel, das es gibt. Das Rollenspiel aus dem Hause BioWare erschien 2003 für die Xbox sowie den PC und gilt bis heute als Genremeilenstein. Es ist nicht nur ein tolles Abenteuer für "Krieg der Sterne"-Fans, sondern eben auch eines der besten RPGs seiner Zeit und selbst heute, 16 Jahre später, immer noch ein richtig toller Titel. Wen aber die veraltete Technik abschreckt, der kann sich vielleicht darauf freuen, die Geschichte demnächst in anderer Form erleben zu können.
Ein Gerücht besagt, dass eine Verfilmung von Star Wars: Knights of the Old Republic in Arbeit sei. BuzzFeed News berichtet, man habe aus drei nicht näher genannten Quellen erfahren, dass Laeta Kalogridis derzeit an einem Skript schreibe. Die Autorin und Filmproduzentin ist unter anderem für das Drehbuch zu "Shutter Island" von Martin Scorsese bekannt, hat aber auch schon weniger überzeugende Werke abgeliefert. So war sie unter anderem am Skript zum vielfach kritisierten "Terminator: Genisys" beteiligt.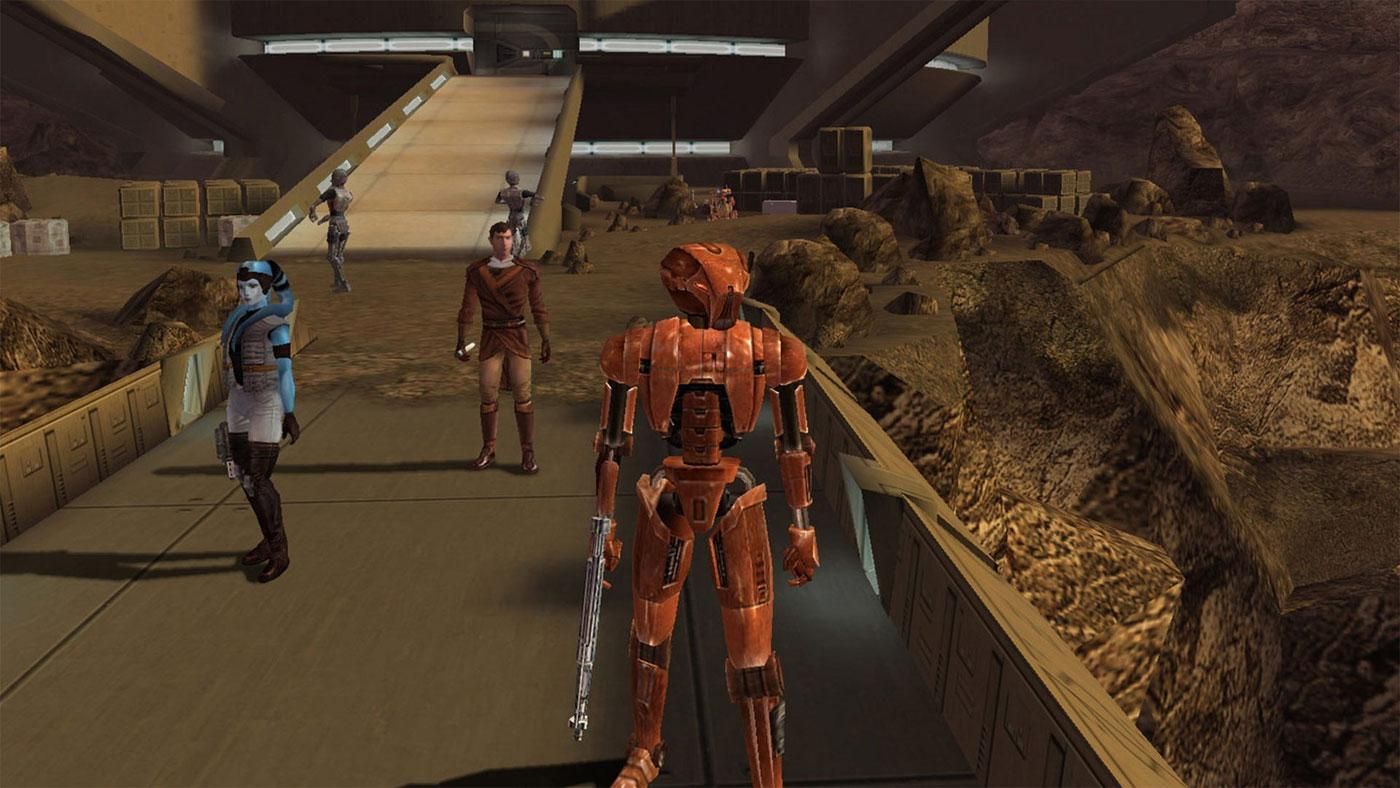 Knights of the Old Republic ist vor allem für seine tolle Geschichte mitsamt ihren klasse geschriebenen Charakteren bekannt.
Es ist nicht das erste Mal, dass über eine Verfilmung von KotOR gesprochen wird, wie die Fans das Spiel liebevoll nennen. Im April fragte MTV News Lucasfilm-Präsidentin Kathleen Kennedy bei der Star Wars Celebration, wie die Chancen für einen "Knights of the Old Republic"-Film stünden. Daraufhin sagte sie, dass man an etwas arbeite, aber noch nicht wisse, was daraus werden würde.

Kalogridis sei bereits fast fertig damit, das Skript für den ersten Teil einer "Star Wars: Knights of the Old Republic"-Trilogie zu schreiben. Sollte sich das Ganze bewahrheiten, wäre sie die erste Frau, die am Drehbuch eines "Star Wars"-Films beteiligt ist, seit "Das Imperium schlägt zurück" von 1980. Beim zweiten Teil der allerersten Trilogie unterstützte Leigh Brackett kurz vor ihrem Tod (sie starb 1978) Lawcrence Kasdan.
Dieses Jahr steht im Dezember mit "Star Wars: Der Aufstieg Skywalkers" das Finale der Skywalker-Saga an. Danach ist erst mal drei Jahre Pause, bis im Dezember 2022 der erste Film einer neuen Trilogie von den "Game of Thrones"-Schöpfern David Benioff und D.B. Weiss in die Kinos kommt. Die anderen beiden Teile jener Reihe sollen 2024 und 2026 folgen.
Darüber hinaus haben Lucasfilm und Mutterkonzern Disney keine weiteren konkreten Pläne für die "Star Wars"-Marke offengelegt – zumindest nicht, wenn es um Kinofilme geht. Für den hauseigenen Streaming-Service Disney+ sind derzeit mit "The Mandalorian" und einem Prequel zu "Rogue One" zwei Serien angekündigt). Zwar soll die Filmtrilogie von Rian Johnson, der in den Augen vieler Fans mit "Star Wars: Die letzten Jedi" ganz schön in die Tonne gegriffen habe, weiterhin kommen, Termine hierfür gibt es aber nicht. Wann also der erste KotOR-Streifen zu sehen sein könnte, wenn die Gerüchte denn wirklich stimmen sollten, steht in den Sternen.
Quelle: BuzzFeed News / MTV News