Star Wars: Knights of the Old Republic – Remake angekündigt
Geschrieben am 10.09.2021 um 14:25 Uhr.
Aspyr entwickelt mit Star Wars: Knights of the Old Republic – Remake eine Neuauflage des RPG-Hits von BioWare.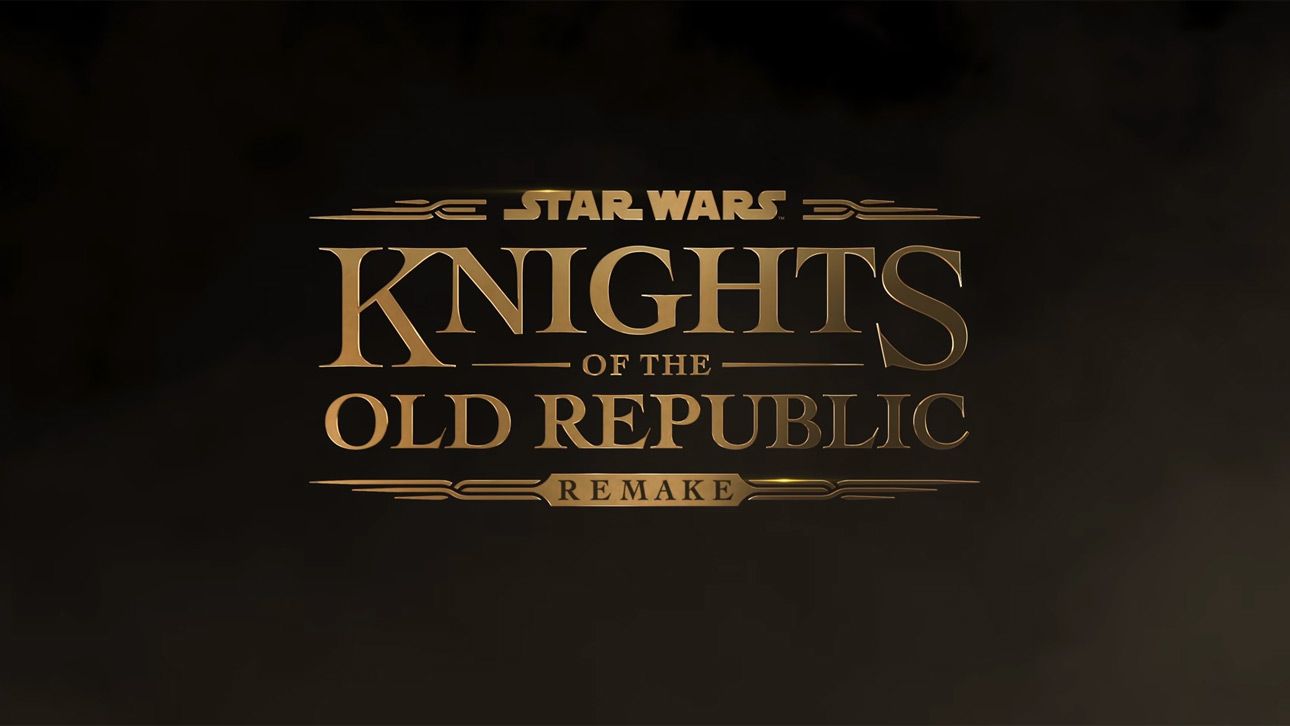 Es wurde bereits seit einiger Zeit darüber gemunkelt, dass ein Remake von Star Wars: Knights of the Old Republic, dem Rollenspielklassiker von BioWare aus dem Jahr 2003, bei Aspyr Media in Entwicklung sei. Beim gestrigen PlayStation Showcase hat sich dieses Gerücht bewahrheitet. Das texanische Studio, das bislang eigentlich nur als Entwickler und teilweise Publisher von Portierungen bekannt ist, bringt uns KOTOR, wie der Titel abgekürzt wird, zurück und das eben nicht als Remaster. Der erste Teaser-Trailer zu Star Wars: Knights of the Old Republic – Remake ist dabei nicht mehr als eine Einstimmung darauf, dass das Spiel kommt.
Zu sehen bekommen wir nichts außer Darth Revan mit seiner ikonischen Maske. Wer das Original gespielt hat, der weiß genau, was es mit diesem Sith-Lord auf sich hat. Allen anderen wollen wir das gar nicht vorwegnehmen, immerhin ist Star Wars: Knights of the Old Republic vor allem für seine überraschende Geschichte bekannt. Die spielt Tausende Jahre vor den Ereignissen der Filme und zeigt eine Welt, in der die Jedi und Sith zwei ebenbürtige Fraktionen sind. Ihr durchlebt selbst die Ausbildung zum Jedi, besucht mehrere Planeten, führt umfangreiche Gespräche mit unzähligen Charakteren, trefft dabei immer wieder in bester BioWare-Tradition Entscheidungen und bestreitet natürlich auch viele Kämpfe. 
Im Original gestalten sich die Gefechte als pausierbare, taktische Echtzeitscharmützel – quasi wie die Kämpfe in Baldur's Gate oder modernen CRPGs wie Pillars of Eternity, nur aus der Third-Person-Perspektive. Ob Aspyr bei Star Wars: Knights of the Old Republic – Remake daran festhält oder das Kampfsystem massentauglicher, sprich actionreicher gestaltet, ist nicht bekannt. Jedoch befindet sich das Projekt laut Lead Producer Ryan Treadwell auch noch in einem frühen Stadium.

Der Trailer hat ein paar Fragezeichen hinsichtlich der Plattformen, für die das Spiel erscheint, hinterlassen. Klar, Star Wars: Knights of the Old Republic – Remake findet den Weg auf die PlayStation 5. Doch ob es Sony-exklusiv sein wird oder nicht zumindest auch noch für den PC erscheint, war zunächst nicht klar. LucasFilm Games hat aber im Nachhinein auf Twitter bestätigt, dass das Rollenspiel für PS5 und PC erscheint. Xbox-Fans werden aber zumindest fürs Erste darauf verzichten müssen – was ihnen vor allem deshalb nicht schmecken dürfte, da das Original damals primär für die Xbox entwickelt wurde.