Diablo 3: Saison der "Verbotenen Archive" gestartet
Geschrieben am 13.03.2020 um 13:06 Uhr.
In der 20. Saison von Diablo 3 dürft ihr mit Kanais Würfel ordentlich herumexperimentieren.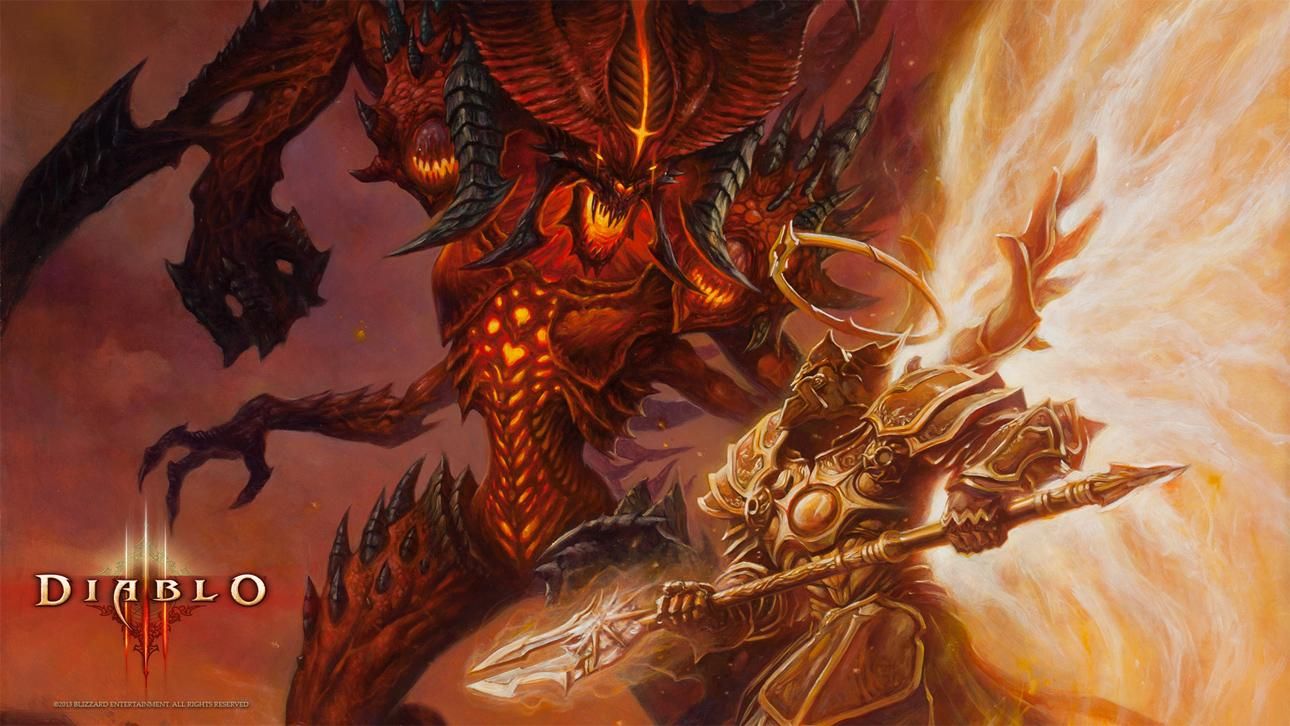 Wie schnell doch die Zeit vergeht! Ehe man sich versieht, erreicht Diablo 3 seine 20. Saison. Gut, das Hack and Slay von Blizzard Entertainment hat auch schon fast acht Jahre auf dem Buckel (wobei das System der Saisons erst nach Release der Erweiterung "Reaper of Souls" im Jahr 2014 eingeführt wurde). Die neue Spielzeit ist die Saison der "Verbotenen Archive" und gewährt euch mehr Freiheiten bezüglich der drei Slots für Eigenschaften in Kanais Würfel. Normalerweise könnt ihr ja nur eine Eigenschaft pro Kategorie (Waffe, Rüstung und Schmuck) auswählen. In dieser Saison jedoch dürft ihr euch aussuchen, was ihr wollt. Die einzige Limitierung bleiben eben die drei Slots. Aber wenn ihr drei Waffeneigenschaften oder zwei für Rüstung und eine für Schmuck auswählen wollt, ist das kein Problem.
Neue Belohnungen gibt es in Saison 20 von Diablo 3 natürlich auch. Die Etappen der Saisonreise halten wieder mal diverse Herausforderungen für euch bereit und wenn ihr sie meistert, bekommt ihr entweder kosmetische Gegenstände oder Haedrigs Geschenke, die Teile der neuen Klassensets enthalten.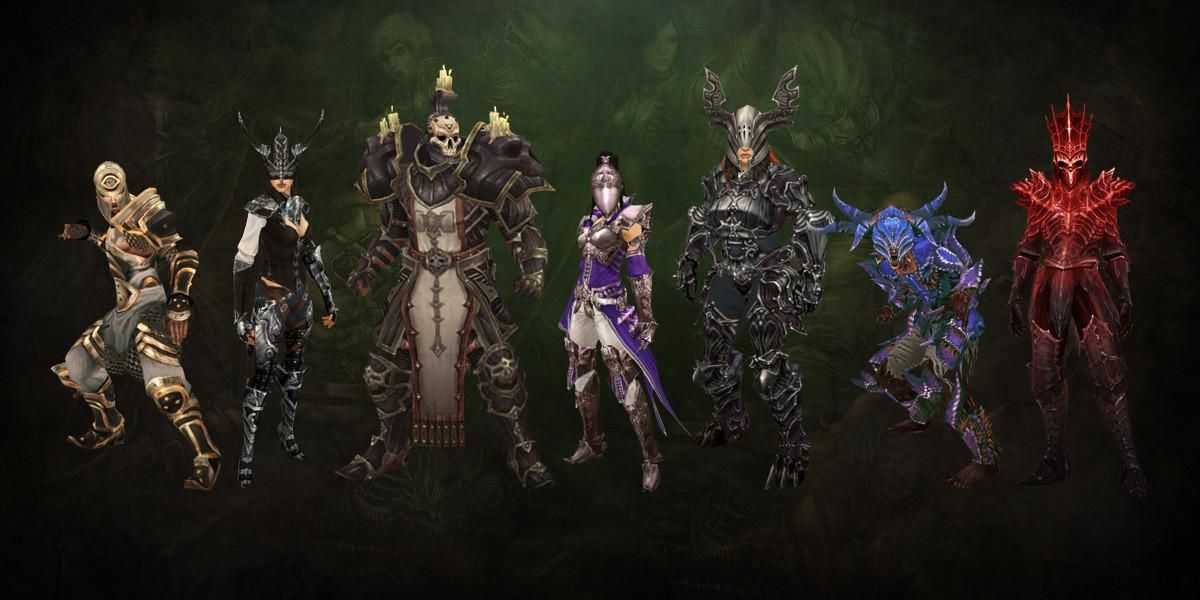 So schick sehen die neuen Klassensets aus.
Auf rein kosmetischer Seite gibt es diese Saison unter anderem den Portraitrahmen "Krieger von Teganze" und eine Fledermaus als Pet. Wollt ihr beides haben, müsst ihr jedoch die gesamte Saisonreise bewältigen. Für etwas weniger Aufwand erhaltet ihr die Belohnungen, die es einst in Saison 8 zu gewinnen gab (seit Saison 17 gibt euch Blizzard ja die Chance, vergangene Saisonbelohnungen, die ihr verpasst habt, zu ergattern).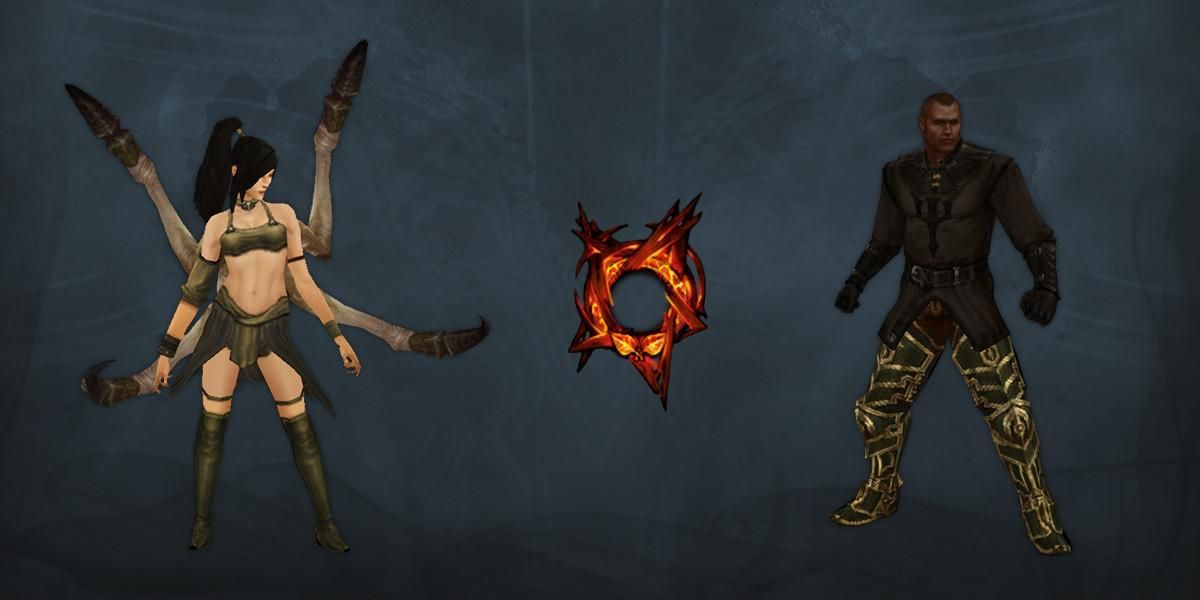 Euch fehlen diese kosmetischen Objekte aus Saison 8 in eurer Sammlung? Dann könnt ihr sie ab sofort in Saison 20 freischalten.
Die Herausforderungen der Saisonreise in Diablo 3 fallen erneut so knifflig aus, wie ihr das gewohnt seid. So müsst ihr beispielsweise Izual auf der Maximalstufe sowie dem Schwierigkeitsgrad "Qual XIII" besiegen – und das in unter 15 Sekunden! Für eine andere Challenge gilt es, ein "Großes Nephalemportal" der Stufe 60 im Solomodus zu erreichen. Die nötigen Portalschlüsselsteine können alle Portalwächter fallen lassen.
Quelle: Blizzard Entertainment