Call of Duty – Vanguard: PlayStation-exklusive Alpha am Wochenende
Geschrieben am 23.08.2021 um 12:35 Uhr.
Außerdem stehen die Termine für die Multiplayer-Enthüllung und die Beta von Call of Duty: Vanguard fest.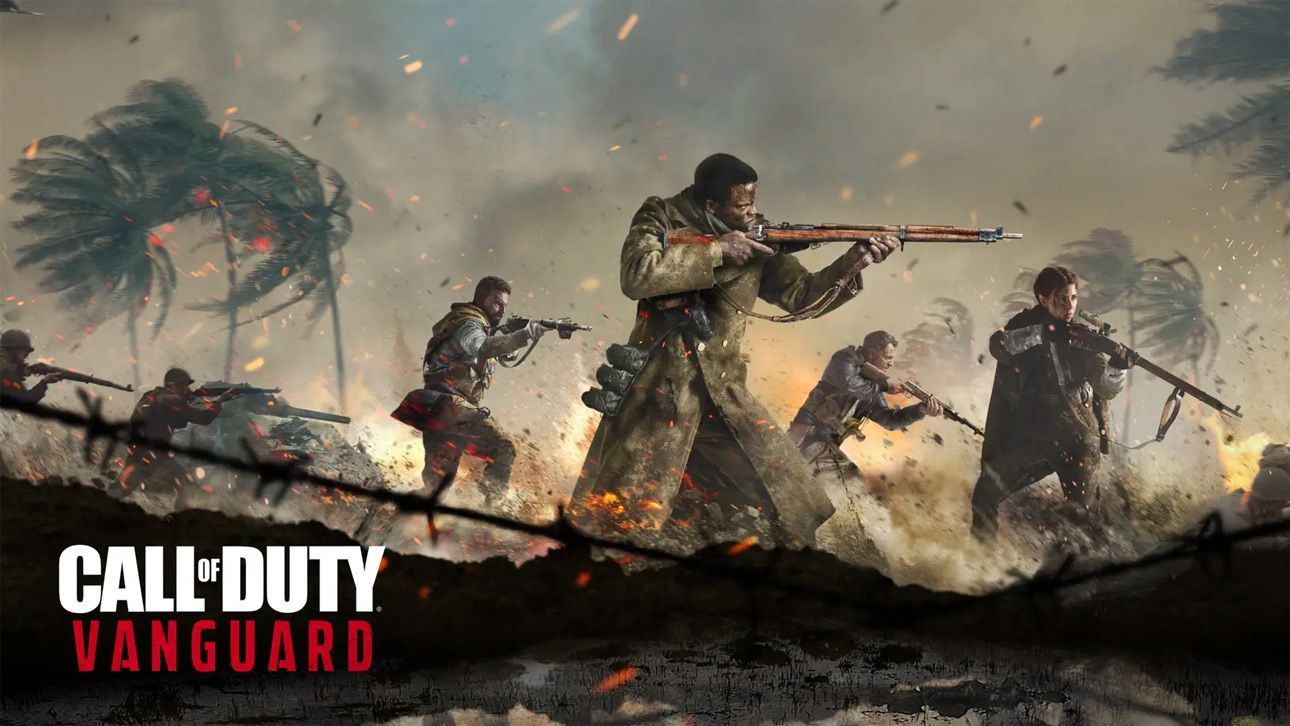 Vergangene Woche haben Activision und Sledgehammer Games Call of Duty: Vanguard offiziell angekündigt und schon in wenigen Tagen könnt ihr es anspielen – wenn ihr Besitzer einer PlayStation 4 oder PlayStation 5 seid. Auf den Sony-Konsolen findet vom 27. bis 29. August eine Alphaphase statt, in der einzig und allein der neue "Champion Hill"-Modus spielbar ist. Jeder mit einer der beiden Plattformen und einer Internetanbindung kann daran teilnehmen. Ihr müsst Call of Duty: Vanguard also nicht vorbestellt haben. Für die meisten PlayStation-Spieler sei nicht mal ein PS-Plus-Abo nötig, heißt es. Wir gehen aber fest davon aus, dass das in Deutschland aus Jugendschutzgründen nicht gilt.
"Champion Hill" basiert im Wesentlichen auf dem "Feuergefecht"-Modus, den Infinity Ward 2019 mit Call of Duty: Modern Warfare eingeführt hat. Auch hier werden Gefechte in kleinen Arealen und mit kleinen Teams ausgetragen. In der Alpha sind 2-gegen-2- und 3-gegen-3-Matches möglich. Allerdings finden die nicht in mehreren separaten Arenen statt. Stattdessen spielt sich alles auf einer großen Karte ab, die jedoch in fünf Bereiche unterteilt ist: vier kleine Kampfzonen und ein Areal, in dem ihr zwischen den Kampfrunden bessere Waffen, Aufsätze, sonstige Ausrüstung sowie Perks und Abschussserienbelohnungen kauft.
Damit wären wir bei der Besonderheit von "Champion Hill" gegenüber "Feuergefecht": Das Ganze ist merklich von Counter-Strike inspiriert. Alle Spieler starten mit der gleichen Ausrüstung. Indem sie Gegner ausschalten, verdienen sie Geld. Zusätzlich findet ihr auf der Karte verteilte Geldpakete. Jedes Match ist in mehrere Runden unterteilt, die in den vier verschiedenen Kampfbereichen ausgetragen werden, und zwischen denen gebt ihr eure Moneten für bessere Ausrüstung aus. Eine weitere Besonderheit: Jeder Spieler hat eine begrenzte Anzahl an Leben. Haben alle Mitglieder eines Teams keine mehr, gewinnt die gegnerische Partei. Wer komplett eliminiert wird, verfolgt den Rest der Partie von der Zuschauerplattform im Shopping-Bereich aus.

Die Alpha von Call of Duty: Vanguard auf PS4 und PS5 wird natürlich nicht die einzige Gelegenheit sein, den Shooter vor dem Release auszuprobieren. Activision hat nun die genauen Termine für die Beta verraten, die auf allen Plattformen stattfinden wird. Zunächst jedoch wird sie vom 10. bis 13. September auch wieder nur auf den PlayStation-Konsolen spielbar sein, dann jedoch ausschließlich für Vorbesteller.

Vom 16. bis 20. September wird dann auch auf dem PC, der Xbox Series X/S und Xbox One geballert. An den ersten beiden Tagen könnt ihr aber auch in diesem Fall nur dann zocken, wenn ihr Call of Duty: Vanguard vorbestellt habt. Vom 18. bis 20. September steht die Beta jedem Interessierten offen. Auf PS4 und PS5 handelt es sich wiederum den gesamten Zeitraum über um eine Open Beta, für die ihr keine Vorbestellung getätigt haben müsst, um mitmachen zu dürfen.

Mehr Details zum Multiplayer von Call of Duty: Vanguard folgen am 7. September. Dann enthüllen die Macher diesen Teil des Spiels.