Call of Duty – Vanguard: Midseason-Update mit "Attack on Titan"-Inhalten
Geschrieben am 12.01.2022 um 13:10 Uhr.
Anlässlich der finalen Folgen von "Attack on Titan" gibt es in Call of Duty: Vanguard ein Bundle mit passenden Items.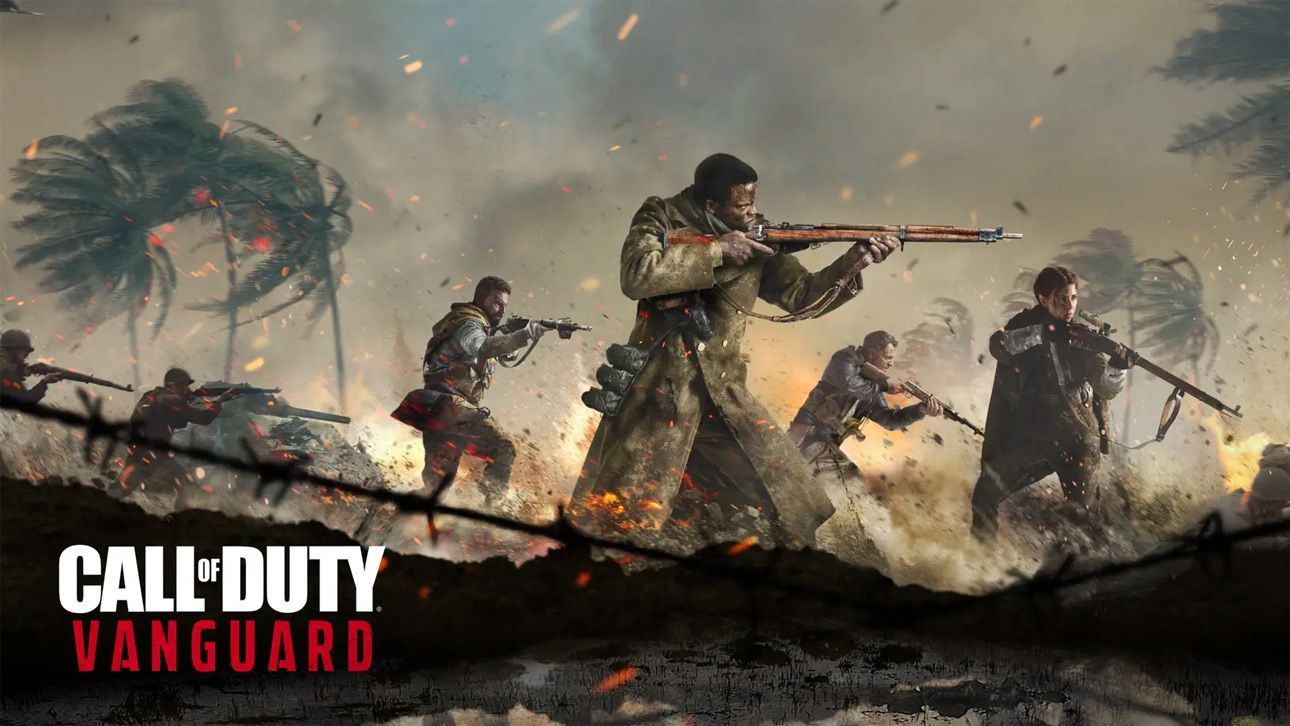 Morgen beginnt die zweite Hälfte der ersten Saison von Call of Duty: Vanguard und Call of Duty: Warzone Pacific. Das bedeutet, es erscheint ein Update mit neuen kostenlosen Inhalten. Doch nicht nur das: Es gibt auch ein ganz besonderes Bundle im In-Game-Shop. Call of Duty zelebriert den Start der zweiten Hälfte der finalen Staffel der Anime-Serie "Attack on Titan" mit einer Auswahl an kosmetischen Objekten, die das Fanherz höher schlagen lassen. In dem sogenannten "Tracer Pack: Attack on Titan – Levi Edition" sind zehn Items enthalten, mit denen ihr euch in Call of Duty: Vanguard sowie Warzone wie Levi Ackerman, einer der beliebtesten Helden aus "Attack on Titan", fühlen dürft. Mit dabei sind etwa ein neues Highlight-Intro, das an die vertikalen Manöver aus der Serie angelehnt ist, und drei Waffenblaupausen mit passenden Skins. Das Highlight des Bundles ist aber sicherlich der Aufklärungstrupp-Skin für Daniel Yatsu.
Wo wir gerade beim Thema Operator sind: Mit Isabella Rosario Dulnuan Reyes gibt es einen neuen Charakter in Call of Duty: Vanguard und Warzone. Sie ist im "Wild Rose"-Operator-Bundle enthalten, das außerdem zwei legendäre Waffenblaupausen umfasst. In dem Update steckt außerdem ein komplett neuer Schießprügel: Die Welgun ist eine Maschinenpistole, die 1943 von den Briten produziert wurde, es aber nie über den Prototypstatus hinausgeschafft hat. Mit ihr braucht ihr nicht mehr als vier Treffer, um einen Gegner niederzustrecken.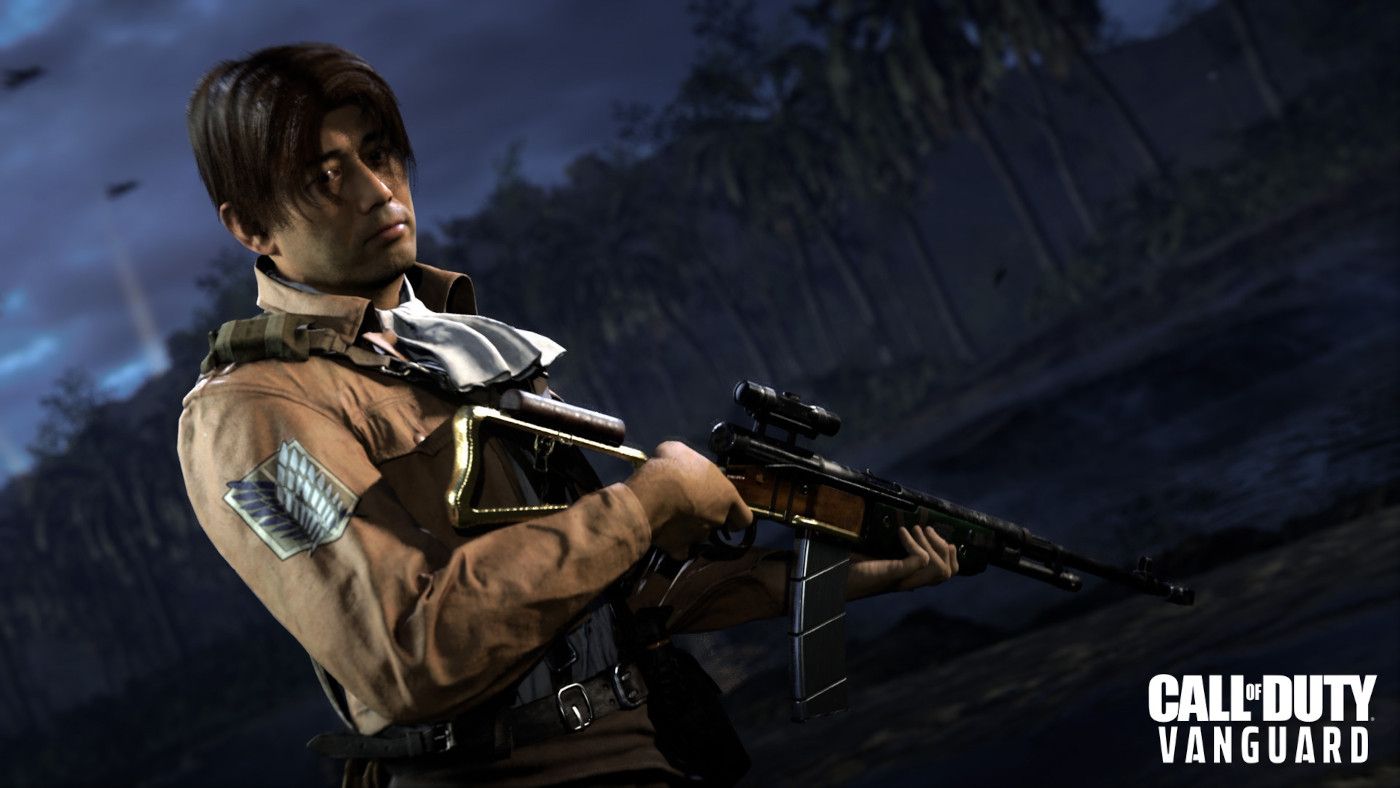 Käufer des "Attack on Titan"-Bundles können sich in der Rolle von Daniel Yatsu als Teil des Aufklärungstrupps aus der Serie fühlen.
Neue Karten oder Spielmodi für den Multiplayer von Call of Duty: Vanguard hat das Midseason-Update nicht zu bieten. Dafür gibt es frisches Futter für alle Fans des Zombie-Modus. Auf "Shi No Numa" erwartet euch eine neue Leeremission, die als Einführung für die die neue "Dunkler Äther"-Entität und -Story-Quest dient, die euch in Saison 2 erwarten werden. Um den neuen Auftrag freizuschalten, müsst ihr zuvor den Zugang zu Von Lists Büro in Stalingrad erhalten. Jener Bereich war bislang verschlossen und liefert nicht nur ein paar Story-Happen, er enthält auch ein mysteriöses Portal, durch das ihr in den Leerebereich auf "Shi No Numa" gelangt, wo ihr endlose Wellen an Zombies abwehren müsst. Des Weiteren bietet der Zombie-Modus von Call of Duty: Vanguard neue Upgrade-Optionen für eure "Dunkler Äther"-Fähigkeiten. Abschussserienwaffen aus dem Multiplayer lassen sich künftig am Handwerkstisch herstellen.