Call of Duty – Vanguard: Infos zu Kampagne, Multiplayer und Warzone
Geschrieben am 20.08.2021 um 13:03 Uhr.
Call of Duty: Vanguard erscheint zu gewohnter Jahreszeit und ist ein großes Paket aus Solo- und Mehrspielerinhalten.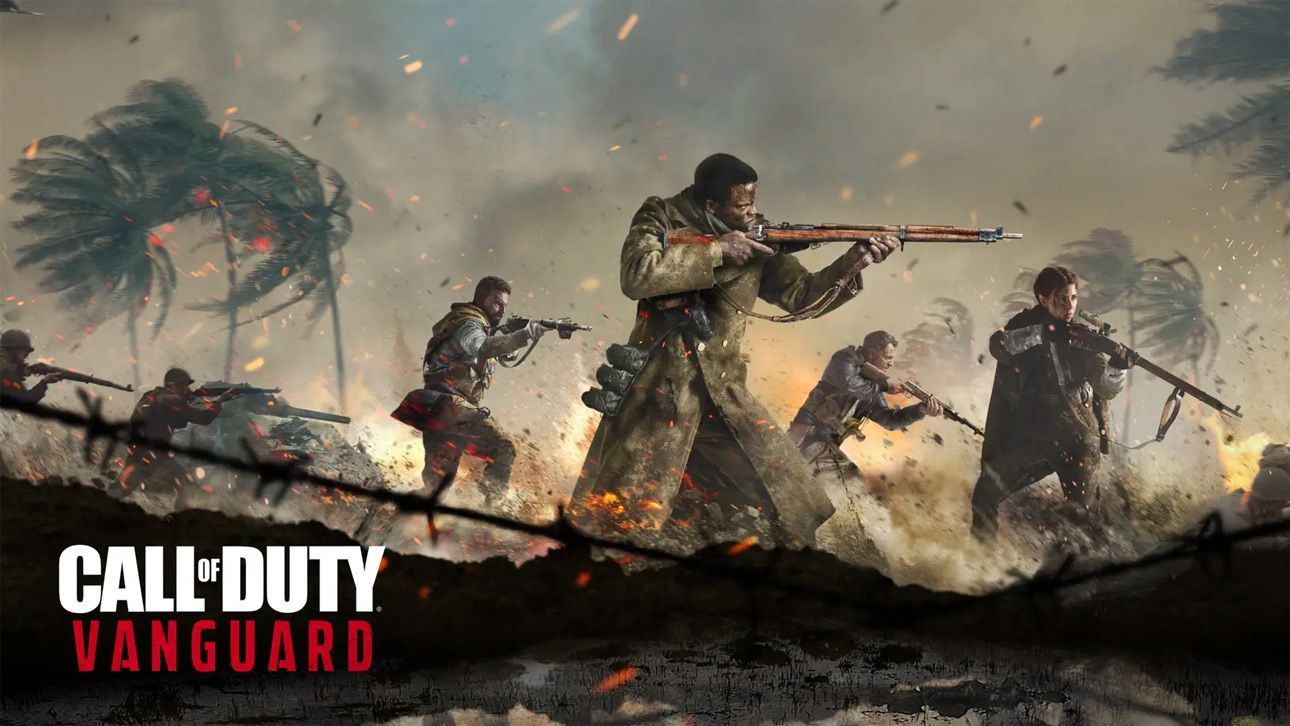 Gestern haben Activision und Entwickler Sledgehammer Games endlich Call of Duty: Vanguard enthüllt. Nicht nur, dass wir nun wissen, dass der Ego-Shooter am 5. November für alle aktuellen Systeme mit Ausnahme der Nintendo Switch erscheint, die Verantwortlichen haben auch richtig viele Infos zum Inhalt veröffentlicht.
Call of Duty: Vanguard spielt wie das letzte Spiel von Sledgehammer, Call of Duty: WWII, im Zweiten Weltkrieg, versetzt euch diesmal jedoch an weitaus mehr Schauplätze. Ihr kämpft in der Kampagne sowohl an der West- als auch Ostfront und im Pazifik. Die Geschichte dreht sich dabei nicht um irgendwelche Soldaten, sondern die ersten Special-Forces-Kämpfer. Ihr schlüpft in die Haut von vier Charakteren: dem Briten Arthur Kingsley aus dem 9. Fallschirmspringerbataillon, Polina Petrova von der 138. Infanteriedivision der Roten Armee, Wade Jackson aus der Aufklärungsgruppe 6 der US-Armee und Lucas Riggs aus dem 20. Bataillon der neunten australischen Infanteriedivision.
Der Multiplayer-Modus von Call of Duty: Vanguard kommt direkt zum Start mit einem sehr ordentlichen Umfang daher. Satte 20 Karten sind von Release an spielbar, 16 davon in den normalen 6-gegen-6-Modi und vier im "Gunfight"-Modus. Eure Waffen dürft ihr wieder auf umfangreiche Art und Weise modifizieren und es gibt das sogenannte "Caliber-System". Das sorgt einerseits für eine zum Teil zerstörbare Umgebung, andererseits für dynamischere Schussraten und auch Splatter-Effekte. Hey, niemand hat jemals gesagt, Call of Duty sei für Kinder.
Ein Zombie-Modus wie zuletzt in Call of Duty: Black Ops – Cold War ist auch mit an Bord. Der wird auch passenderweise von Treyarch entwickelt und ist ein Prequel zu dem, was ihr im Serienteil aus dem vergangenen Jahr spielen könnt. 

Für Call of Duty: Warzone wird der Release von Vanguard ein wichtiger Schritt in dessen Weiterentwicklung sein. Das kostenlose Battle-Royale-Spiel erhält Ende des Jahres eine völlig neue Map und ein Anti-Cheat-System. 
Natürlich wird auch Call of Duty: Vanguard nach Release mit kostenlosen Inhalten in Form von weiteren Multiplayer- und Zombie-Maps, Modi, saisonalen Events und mehr. Auf der PS5 kommen auch wieder die DualSense-Funktionen zum Einsatz und das Spiel unterstützt Cross-Play- sowie Cross-Progression und das auch generationsübergreifend. Wie schon bei Black Ops – Cold War gibt es aber kein kostenloses Next-Gen-Upgrade für PS4- und Xbox-One-Spieler. Wer noch auf den alten Konsolen zockt und später auf PS5 respektive Xbox Series X/S umsteigen möchte, muss sich entweder das teurere Cross-Gen-Bundle kaufen oder später für das Upgrade extra bezahlen.

In den Wochen und Monaten bis zum Release wird es regelmäßig neue Infos zu Call of Duty: Vanguard geben. In Kürze (Termin unbekannt) gibt es die offizielle Enthüllung des Multiplayers mitsamt konkreten Infos zur Open Beta (Vorbesteller erhalten Vorabzugang) und zu Halloween wird der Zombie-Modus näher beleuchtet. Natürlich werden wir in der Zeit bis November auch noch mehr zu den Warzone-Neuerungen erfahren.