Call of Duty – Vanguard: Alle Details zum Multiplayer
Geschrieben am 08.09.2021 um 13:33 Uhr.
Der Multiplayer von Call of Duty: Vanguard dürfte vor allen denjenigen gefallen, die das Modern Warfare von 2019 mögen.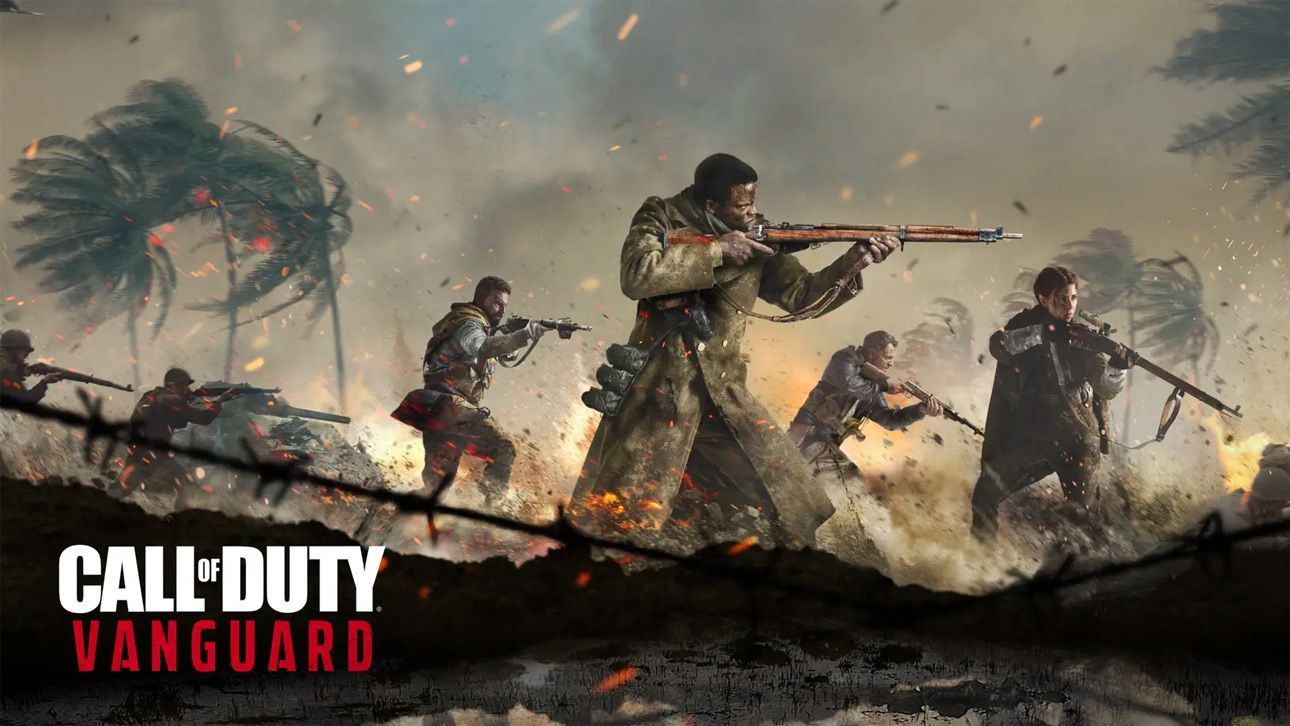 Sledgehammer Games hat gestern Abend den Multiplayer von Call of Duty: Vanguard vorgestellt. In einem "Livestream" (Activision hat nur ein vorproduziertes Video ausgestrahlt) sind die Entwickler auf diverse Aspekte des Ego-Shooters eingegangen und haben passendes Gameplay gezeigt.
Unter anderem hat Sledgehammer einen neuen Modus angekündigt: In "Patrol" geht es darum, eine Zone einzunehmen und zu halten, die jedoch stets in Bewegung ist. Es ist also "Hardpoint" mit einem mobilen Ziel, woraus die Entwickler aber auch keinen Hehl machen. Sie haben zudem bestätigt, dass Klassiker wie "Abschuss bestätigt", "Herrschaft" sowie "Suchen & Zerstören" wieder mit von der Partie sind – ohne sie wäre Call of Duty ja nicht Call of Duty.
Eine Besonderheit von Call of Duty: Vanguard sind die drei unterschiedlichen Formate, in denen ihr die normalen Modi zocken könnt. "Tactical" bietet die gewohnten 6-gegen-6-Gefechte, bei "Assault" sind über 20 Spieler auf den Karten unterwegs und "Blitz" geht noch weit darüber hinaus. Allerdings gibt es diesmal keine Schlachtfelder, die Battlefield-artige Ausmaße haben und auch auf Fahrzeuge müsst ihr verzichten. Nach den eher weniger gelungenen Experimenten mit "Bodenkrieg" in Modern Warfare und "Combined Arms" in Black Ops – Cold War konzentriert sich Sledgehammer auf die klassische, rein auf Infanterie basierte CoD-Erfahrung.

Wo wir aber gerade Modern Warfare erwähnt haben: Call of Duty: Vanguard basiert auf dessen Engine und übernimmt auch diverse Spielelemente, die in Black Ops – Cold War gefehlt haben. So kehrt der Gunsmith zurück, dank dem ihr Waffen mit diversen Aufsätzen sehr stark an eure Bedürfnisse anpasst. Manche Schießprügel haben gar zehn Slots für Modifikationen. Zudem kehren Schilde und für bestimmte Waffen die Akimbo-Option zurück.
In Call of Duty: Vanguard gibt es auch wieder den taktischen Sprint sowie die Möglichkeit, eure Waffe auf Objekten aufzustützen. Ihr könnt auch blind aus einer Deckung herausfeuern. Ebenso gibt es wieder Perks für Waffen und auch euch selbst, genau wie die Feldaufrüstungen. Komplett neu wiederum ist, dass manche Teile der Umgebung zerstörbar sind, beispielsweise Türen und Fenster, aber auch bestimmte Mauern und andere Strukturen. Das Niveau beziehungsweise Ausmaß der Zerstörung von Battlefield wird Call of Duty: Vanguard aber wohl kaum erreichen.
Eine weitere Neuerung: Ihr steigt in Vanguard auch mit jedem einzelnen Operator im Level auf. Keine Sorge, die Charaktere bleiben kosmetische Skins, das neue CoD geht nicht wie Black Ops 4 in die Hero-Shooter-Richtung. Aber ihr sammelt diesmal eben auch Operator-EP und schaltet so neue Skins, Finisher und mehr für den jeweiligen Charakter frei. Zudem hat jeder von ihnen eine Lieblingswaffe. Im Fall der russischen Scharfschützin Polina ist das, Überraschung, das Mosin-Nagant. Wenn ihr als Polina mit jedem Gewehr spielt, verdient ihr Bonuserfahrung.

Call of Duty: Vanguard erscheint am 5. November für PC, PS5, PS4, Xbox Series X/S und Xbox One. Ihr müsst aber nicht bis übernächsten Monat warten, bis ihr den Multiplayer spielen könnt. Schon diesen Freitag startet das erste Betawochenende, wenn auch nur auf den Sony-Konsolen und nur für Vorbesteller. Nächste Woche (16. bis 20. September) gibt es die Beta auch auf dem PC und den Xbox-Geräten, wobei sie vom 18. bis 20. September auf allen Plattformen für jeden zugänglich ist, während am 16. und 17. September auf PC, Xbox Series X/S und Xbox One noch gilt, dass ihr Call of Duty: Vanguard vorbestellt haben müsst. Auf PS4 und PS5 wiederum ist die Beta das gesamte zweite Wochenende lang für jeden spielbar. Mittlerweile wissen wir auch, welche Inhalte euch in der Testphase erwarten: jeweils drei Maps und traditionelle Modi ("Team Deathmatch", "Herrschaft" und "Abschuss bestätigt") sowie die neue "Champion Hill"-Variante.