Call of Duty: Black Ops – Cold War: Infos zum Zombie-Modus
Geschrieben am 01.10.2020 um 14:57 Uhr.
In Call of Duty: Black Ops – Cold War kämpft ihr trotz Kalter-Krieg-Setting gegen Nazizombies.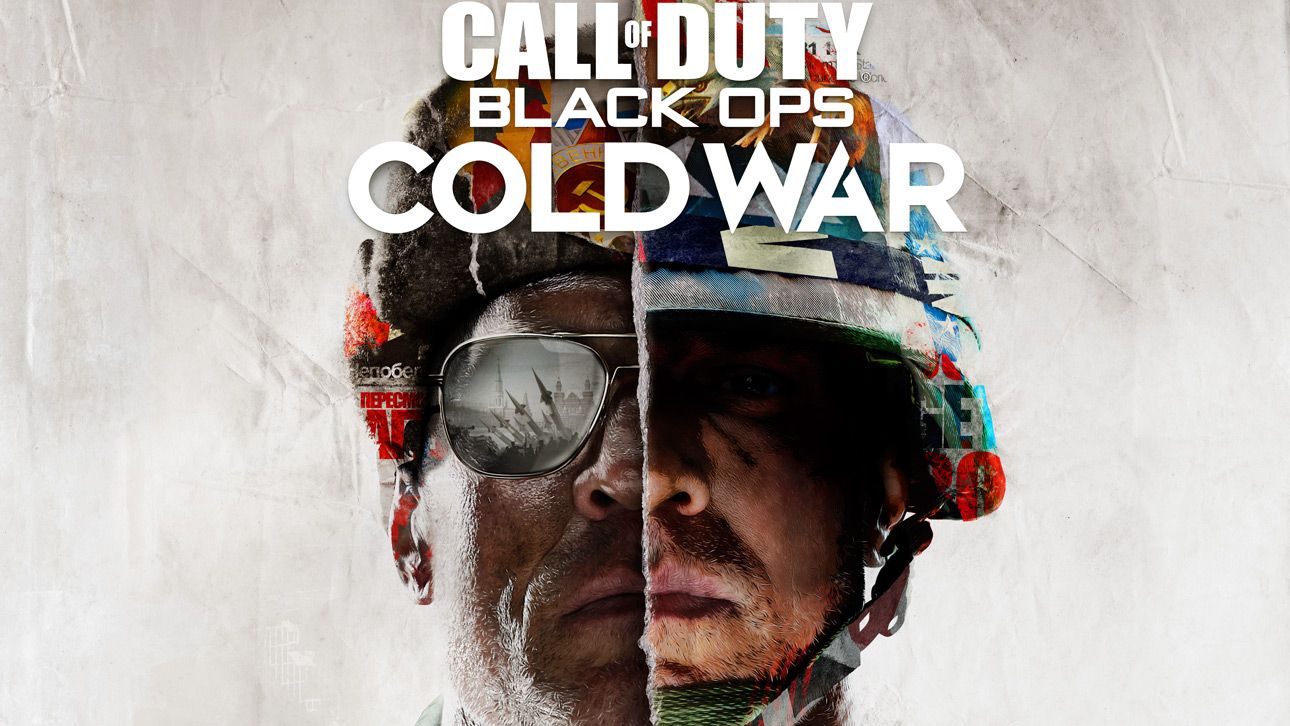 Als vierten und letzten Bereich innerhalb von Call of Duty: Black Ops – Cold War hat Treyarch den Zombie-Modus enthüllt. In den Serienteilen, die von dem Studio aus Santa Monica, Kalifornien stammen, ist der bekanntlich Tradition. In Call of Duty: World at War von 2008 hat er seinen Ursprung und im nächsten CoD gibt es auch eine kleine Reminiszenz daran.
Die erste Karte, die Treyarch nun vorgestellt hat, umfasst Bereiche der Map "Nacht der Untoten", an die sich "World at War"-Spieler vielleicht noch erinnern. Sie heißt "Die Maschine" (auch im englischen Original), womit klar sein dürfte, dass es hier mit Nazizombies zu tun bekommt, auch wenn der Zombie-Modus von Black Ops – Cold War genau wie der Rest des Spiels zeitlich in den Achtzigern angesiedelt ist und eine "Kalter Krieg"-Geschichte erzählt.
Im Koop-Modus von Call of Duty: Black Ops – Cold War schlüpft ihr in die Haut der Mitglieder des CIA-Teams "Requiem", die im Fall von "Die Maschine" einen alten Bunker untersuchen sollen. Dort bekommen sie es aber nicht nur mit den Untoten zu tun, sondern auch noch einer gegnerischen sowjetischen Truppe namens "Omega".

Der Zombie-Modus in Call of Duty: Black Ops – Cold War hält einige Neuerungen bereit. Zum einen ist er der Erste seiner Art, den ihr dank Cross-Play mit Spielern aller Plattformen zocken könnt. Außerdem verschaffen euch die Kämpfe gegen die Hirnfresser diesmal auch Battle-Pass-Fortschritt. In Black Ops 4 war das noch nicht der Fall. Treyarch verspricht des Weiteren, den Zombie-Modus genau wie den normalen Multiplayer mit kostenlosen Inhalten nach Release zu erweitern.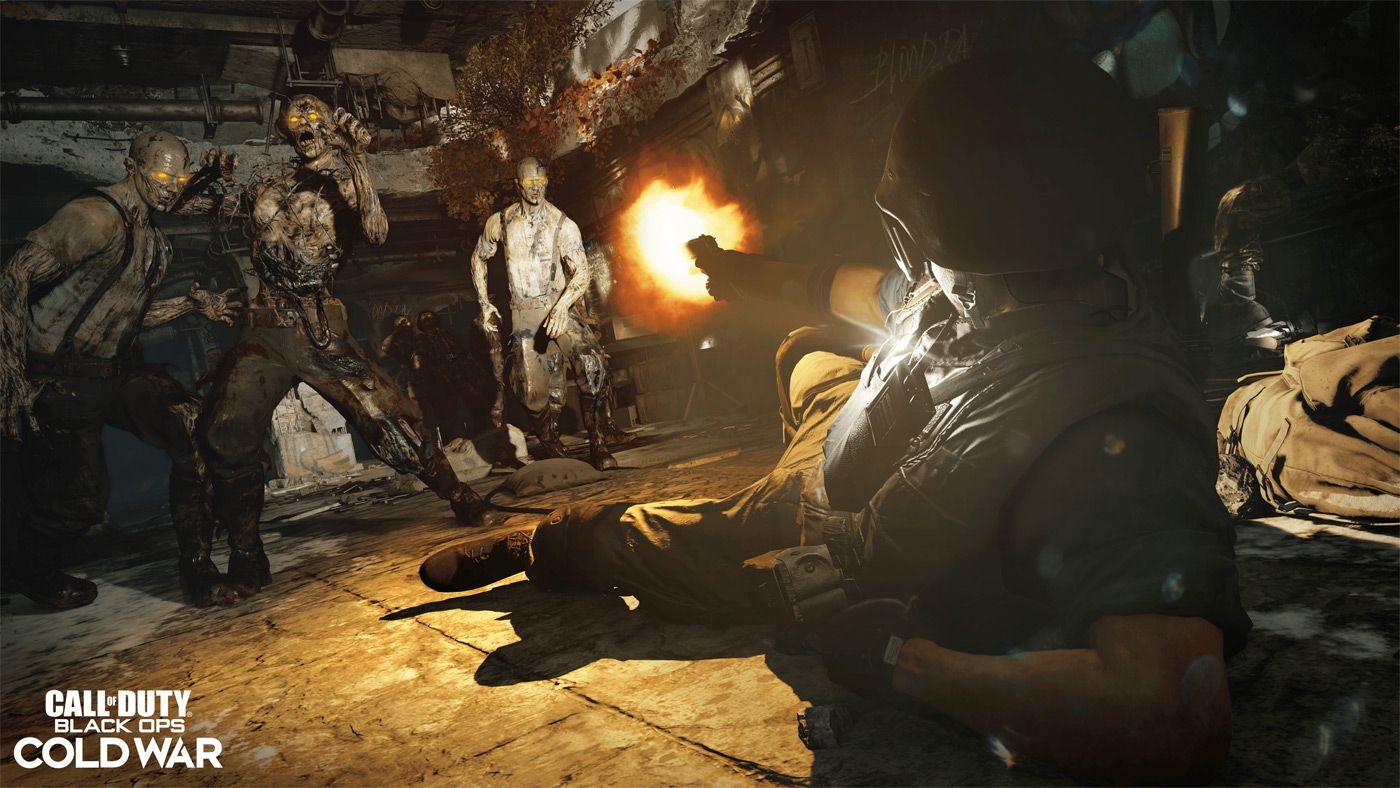 Kein Black Ops ohne Zombie-Modus.
In Sachen Gameplay erwarten euch ebenfalls ein paar neue Feinheiten. Beispielsweise ist der Tod nicht mehr der einzige Weg, eine Partie zu beenden (im Kern handelt es sich ja immer noch um einen "Horde"-Modus, in dem ihr so viele gegnerische Angriffswellen wie möglich zu überleben versucht). In Call of Duty: Black Ops – Cold War könnt ihr den Zombies entkommen, indem euch ein Hubschrauber evakuiert. Doch nachdem ihr den anfordert habt, müsst ihr noch eine Weile aushalten und in der Zeit attackieren euch viel mehr Zombies, als es normalerweise der Fall wäre.

Eine weitere Neuerung sind Feldfähigkeiten, mit denen ihr eure Offensive verbessert, Kameraden heilt oder gar wiederbelebt. Nach dem Gebrauch müssen sich diese Skills erst einmal aufladen und dazu macht ihr was? Na klar, Zombies töten! Des Weiteren findet ihr Ausrüstung nicht mehr nur in Kisten auf den Karten, ihr könnt sie auch gezielt selbst herstellen, beispielsweise Geschütze oder gewöhnliche Dinge wie Splittergranaten. Perks gibt es natürlich auch, diesmal existiert aber kein Limit. Das heißt, ihr könnt euch mit beliebig vielen passiven Boni ausstatten.

Call of Duty: Black Ops – Cold War erscheint am 13. November für PC, PlayStation 5, PlayStation 4, Xbox Series X/S und Xbox One.
Quelle: Activision Blizzard / Treyarch