Assassin's Creed Odyssey für die E3 bestätigt
Geschrieben am 01.06.2018 um 10:08 Uhr.
Ubisoft hat Assassin's Creed Odyssey offiziell angekündigt. Auf der E3 werden wir mehr über das Spiel erfahren.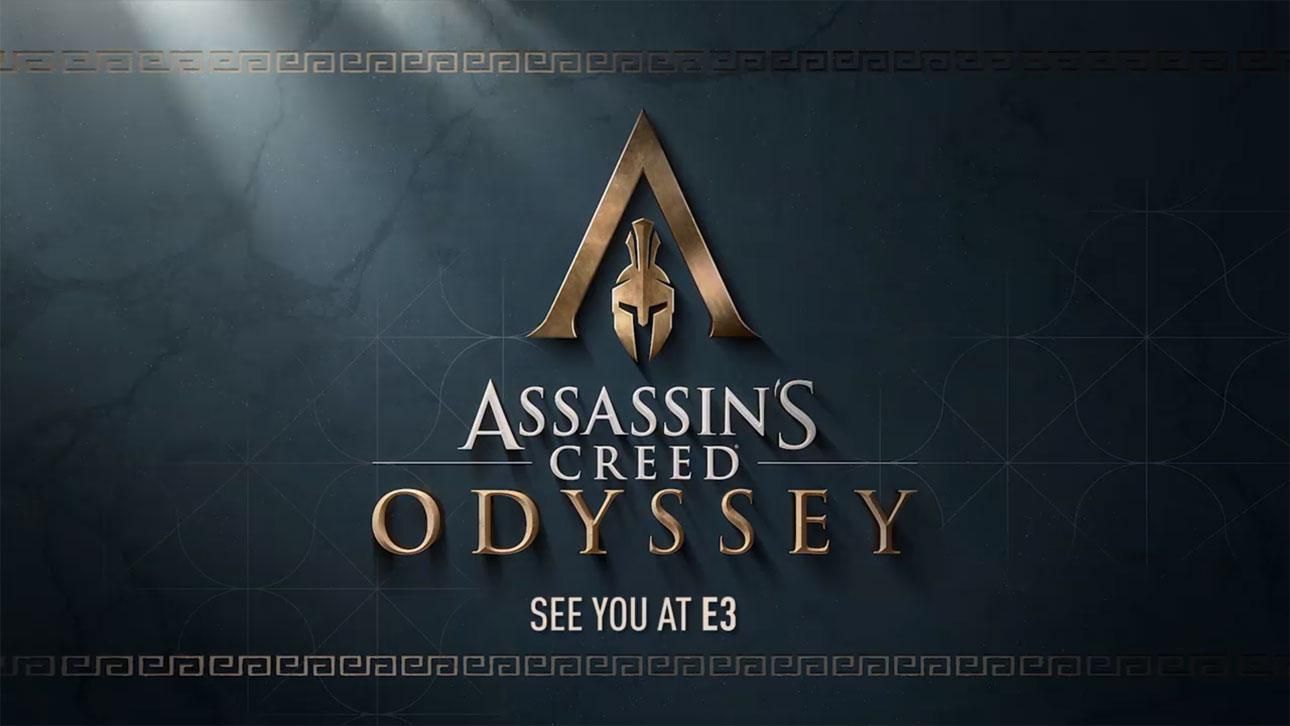 In nicht einmal zwei Wochen findet die E3 in Los Angeles statt. Unter anderem hält Ubisoft eine Pressekonferenz ab, auf der neue Spiele wie The Division 2, Beyond Good and Evil 2 und Assassin's Creed Odyssey präsentiert werden. Moment, schon wieder ein neues Assassinenabenteuer? Hatten wir nicht vergangenes Jahr erst Origins? Ja, so ist es. Aber es sieht ganz danach aus, als würde der französische Publisher zum jährlichen Release-Rhythmus zurückkehren, nachdem man der Serie zwischen Syndicate und Origins ein Jahr Pause gegönnt hatte.

Ok, dass Assassin's Creed Odyssey diesen Herbst erscheinen wird, ist noch nicht bestätigt. Aber dass das Open-World-Spiel so heißt und auf der E3 gezeigt wird, hat Ubisoft mittlerweile bekannt gegeben, nachdem der Titel bereits geleakt wurde. Auf Twitter wurde ein fünf Sekunden langes Video veröffentlicht, das sogar eine ganz kurze Spielszene zeigt, in der ein Charakter einen anderen einen Berg hinuntertritt, was stark an die berühmte "Das ist Sparta"-Szene aus dem Film "300" erinnert. Anhand dieser Anspielung, den Klamotten, die die Figuren tragen, und dem Untertitel lässt sich ableiten, dass der Leak korrekt ist und das neue Assassin's Creed im antiken Griechenland spielt.
Das ist die erste Szene, die wir aus Assassin's Creed Odyssey zu Gesicht bekommen.
Laut Kotaku werde Assassin's Creed Odyssey noch mehr Rollenspielelemente haben als der Vorgänger. Von drei Leuten, die den Titel bereits gespielt hätten, habe man erfahren, dass es erstmals mehrere Gesprächsoptionen in Dialogen mit NPCs geben werde. Außerdem habe der Spieler die Wahl, ob er einen männlichen oder weiblichen Charakter steuert. Ob ihr euch nun einen eigenen Protagonisten erstellt oder Odyssey den Weg von Syndicate beschreiten wird, in dem das Geschwisterpaar Jacob und Evie Frye spielbar ist, ist nicht bekannt. Fest stehe nur, dass es kein Wiedersehen mit Bayek und Aya aus Assassin's Creed Origins geben werde.
Wann erscheint Assassin's Creed Odyssey?
Assassin's Creed Odyssey solle laut Kotaku im Geschäftsjahr 2019 von Ubisoft erscheinen. Das endet am 31. Mai nächsten Jahres, es könnte also sein, dass sich die Fans bis zum Frühjahr gedulden müssen. Wir gehen aber eher von einem Release in diesem Herbst aus. Warum? Zum einen wäre es keine große Überraschung, wenn Ubisoft die "Assassin's Creed"-Marke nun doch wieder im Jahresrhythmus ausbauen wollen würde. Ob man das nun gut finden würde oder nicht, bleibt jedem selbst überlassen. 

Zum anderen werde angeblich auf der E3 ein neues Splinter Cell angekündigt. Dass Ubisoft dieses Jahr noch einen großen Titel veröffentlichen wird, steht außer Frage. Dass es sich dabei um Splinter Cell handelt, ist unwahrscheinlich. Die Marke zählt finanziell betrachtet nicht zu den stärksten der Franzosen, ein neuer Teil würde sich im Frühjahr sicherlich besser schlagen als im hart umkämpften Herbstgeschäft – zumal ab Ende Oktober die Videospielwelt eh erst mal im "Red Dead Redemption 2"-Fieber ist.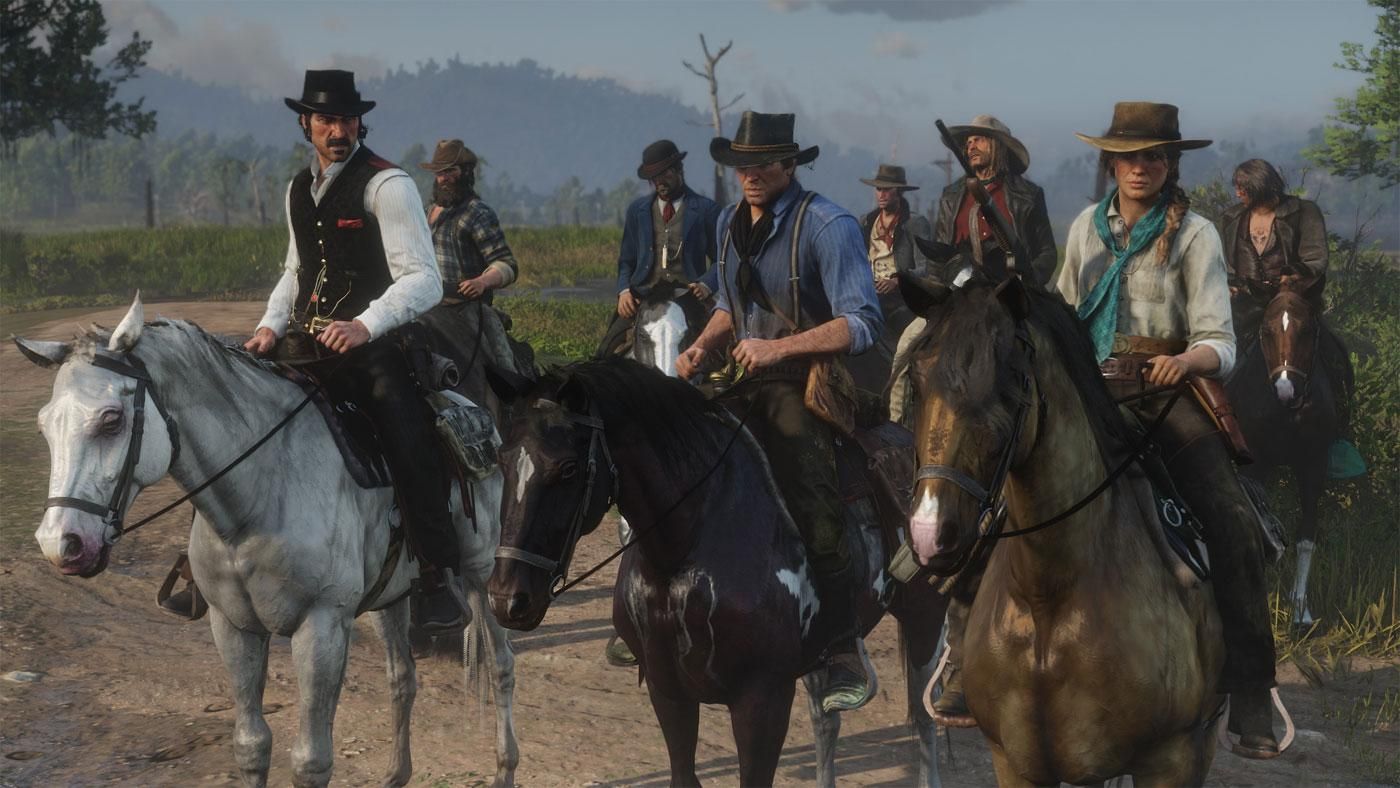 Wenn Red Dead Redemption 2 Ende Oktober erscheint, ist Assassin's Creed das stärkste Pferd im Stall, das Ubisoft dagegen ins Rennen schicken kann.
Ein weiteres mögliches Szenario: Assassin's Creed Odyssey erscheint 2019, dafür gibt es im Herbst 2018 ein Watch Dogs 3, das ebenfalls auf der E3 angekündigt werden könnte (auch hier gab es schon Hinweise seitens Ubisoft selbst). So oder so: Ein großes Spiel wird der Publisher noch für dieses Jahr ankündigen, denn es ist kaum vorstellbar, dass er im Herbst keinen Blockbuster veröffentlicht. Und falls ihr euch fragt, was denn mit dem Piratenspiel Skull and Bones ist: Das wurde mittlerweile auf 2019 verschoben und kann somit kaum Ubisofts Hoffnungsträger für den Herbst sein. Alles in allem stehen die Chancen gut, dass wir in wenigen Monaten als Assassine durch das alte Griechenland streifen dürfen. Bleibt nur zu hoffen, dass das dann auch mindestens genauso viel Spaß macht wie Origins und dass die Serie nicht wieder zu routiniert wird.
Quelle: Ubisoft / Kotaku